---
---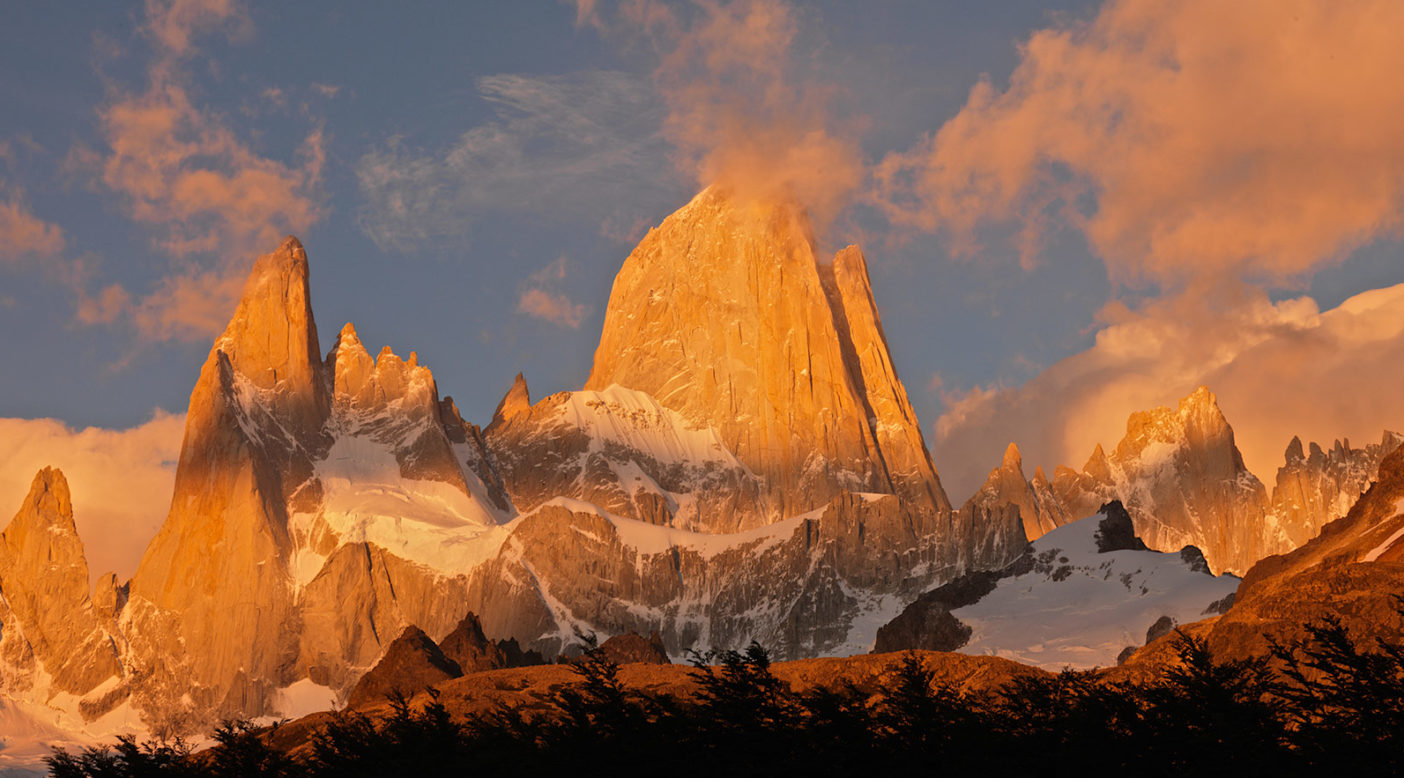 Patagonia Boulder Now Open; Join Us for the Grand Opening Festivities
Mar 18, 2008
March 18, 2008
Come celebrate the grand opening of our new Patagonia store in Boulder, Colorado at 1212 Pearl Street on Saturday, April 5. You can enter to win some great gifts, including one of four $500 Patagonia Gift Cards; enjoy some refreshments; listen to bluegrass by Steel Pennies (1-4 pm); visit with The Women's Wilderness Institute; and meet Patagonia ambassadors Kelly Cordes, Eric Decaria, Lynn Hill, Timmy O'Neill and Mark Wilford (5-7 pm).
We will also present a $5,000 donation to the winner of our Voice Your Choice voting. There are many worthy enviro groups in the area and we need your help to select the honoree. Simply click this link to cast your vote: www.patagonia.com/boulder. Please vote by MARCH 29, 2008.
The candidates are:
Eco-Cycle
Prairie Dog Coalition
Rock the Earth
Thorne Ecological Institute
Wildlands Restoration Volunteers
Hit the jump for store hours and directions, a brief history of the building and pictures of the interior.
Patagonia Boulder
1212 Pearl Street
Boulder, CO 80302
(720) 479-2387
Store Hours: Monday – Saturday, 10am – 7pm; Sunday, 11am – 6pm
How to Get Here: Our store is located in downtown Boulder, about 1/2 block East of Broadway on the South side of Pearl Street Mall.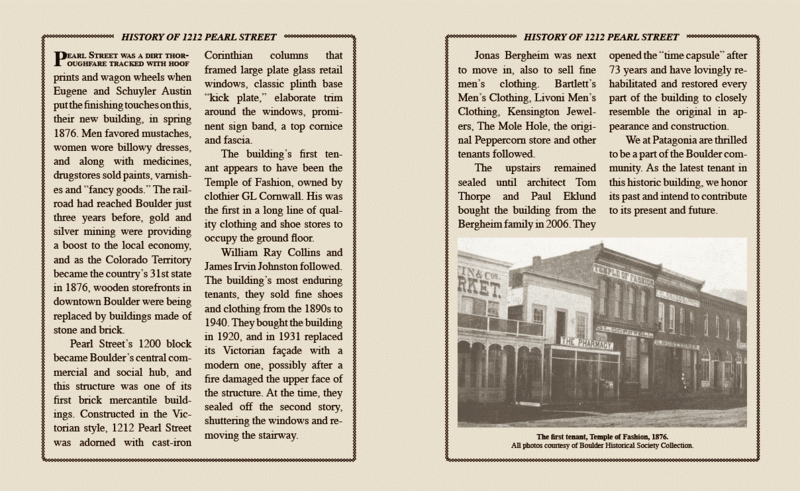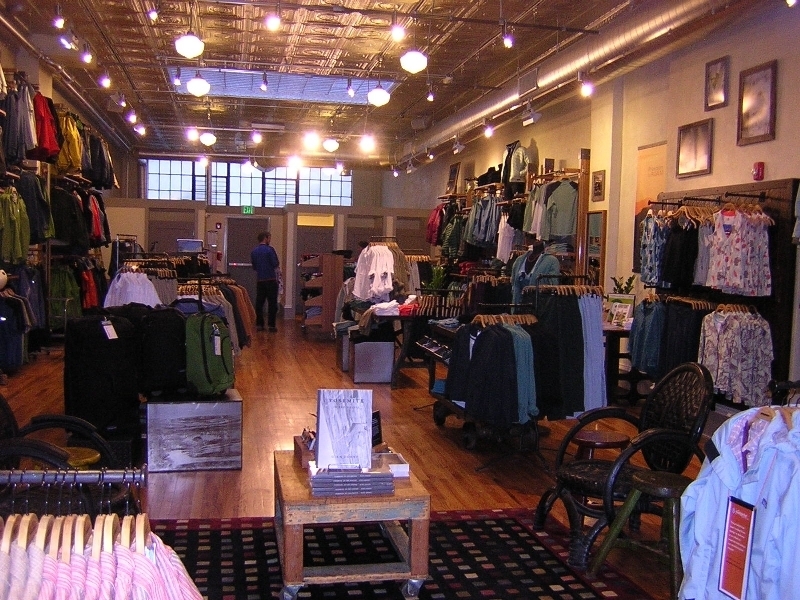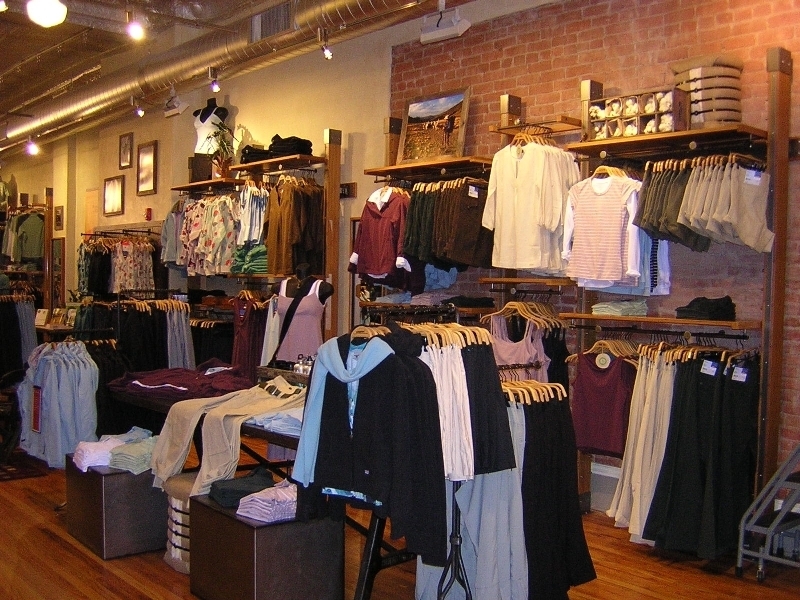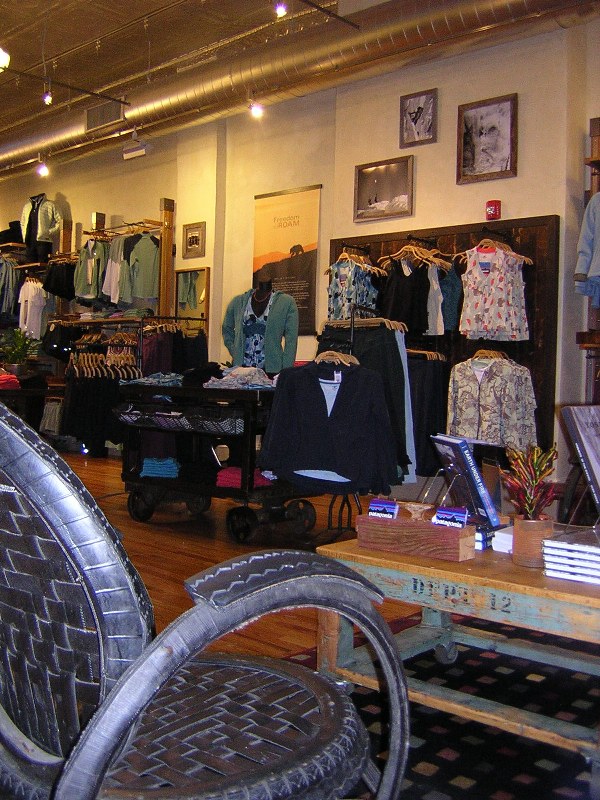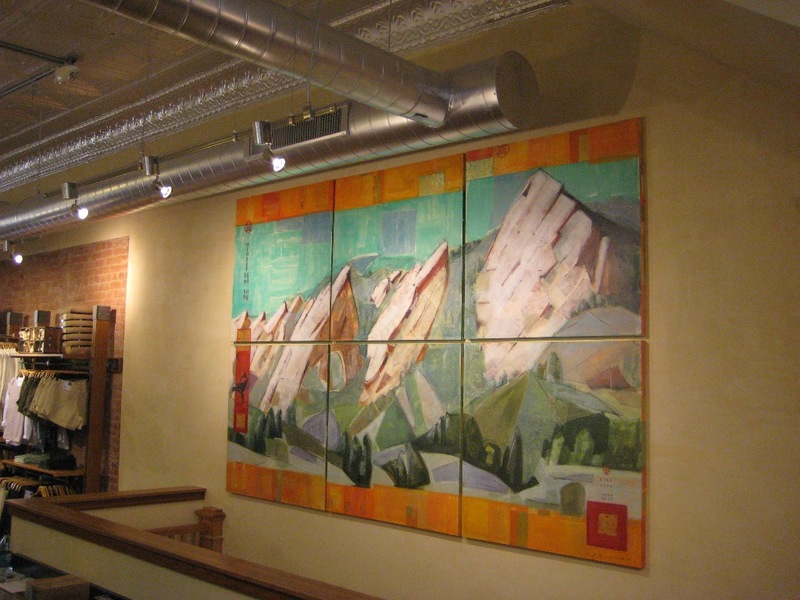 Painting by Susan X. Billings
« Rock Climbing Near Bariloche Gerry Lopez and Jock Sutherland – Talkin' Pipe Pt. 4 »