---
---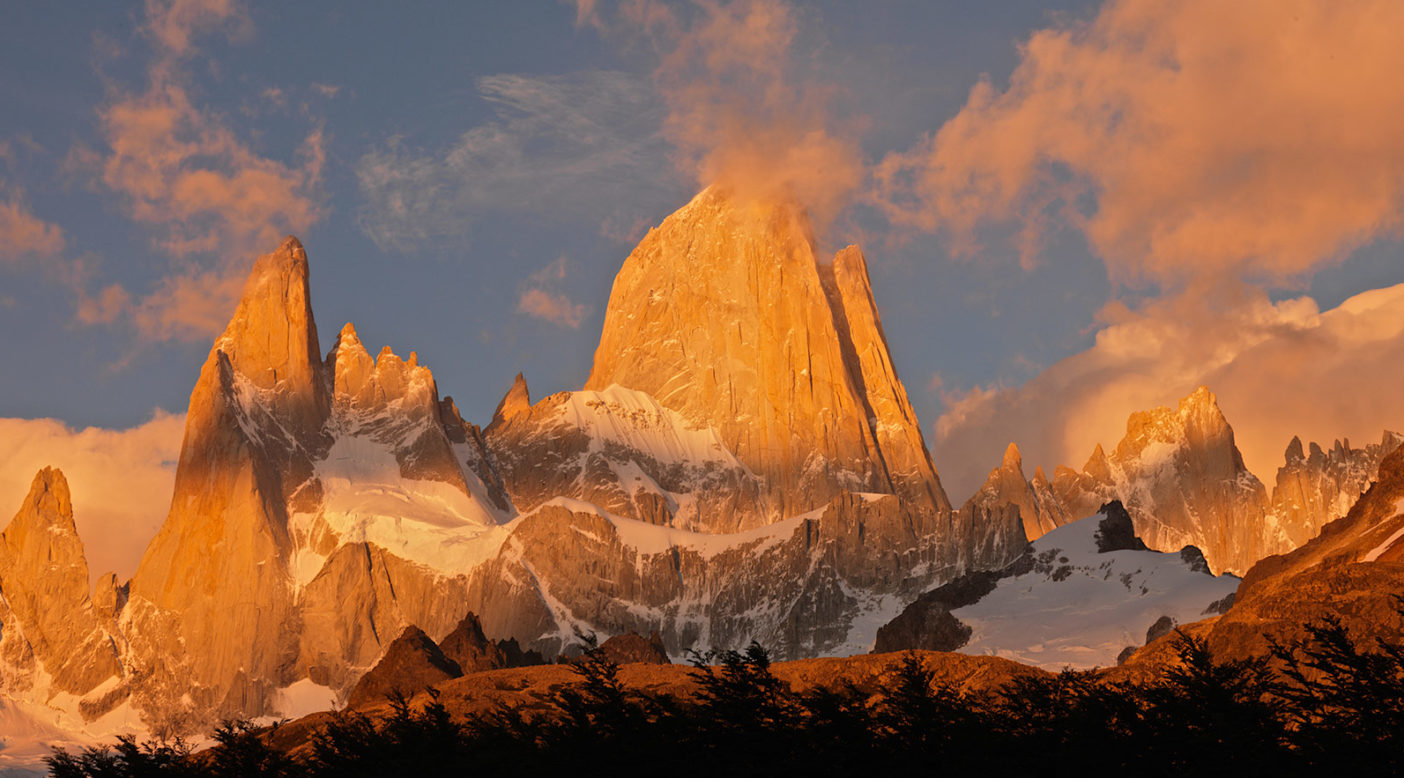 The Sea, My Soul – Surfers for Cetaceans Chile Tour
Jun 12, 2008
June 12, 2008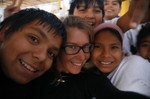 Patagonia ambassador Crystal Thornburg is currently down in Chile with the founders of Surfers for Cetaceans (S4C): professional surfer Dave Rastovich and artist/marine conservationist Howie Cooke. S4C is currently asking folks like you and I to send in a Visual Petition for them to present at the International Whale Commission's 60th annual meeting in Santiago during the week of June 21. Crystal and the gang have been traveling the country during the weeks leading up to the IWC meeting. We're stoked to present her first report from the road:
[Photo: Crystal Thornburg shares a smile at one of the schools she and the Surfers for Cetaceans visited during their tour of Chile. All photos courtesy of Surfers for Cetaceans]
El Mar, Mi Alma meaning The Sea, My Soul is not just the name of the Surfers for Cetaceans Chile Tour, it is the root for the passion behind the project. Surfers for Cetaceans are seeking increased protection of other marine mammals and marine life, of reefs and of the whole ocean ecology. Being part of Surfers for Cetaceans is an honor, and a great way to engage locals to promote sustainable industries to a developing Chile in which surfing can be both a positive and leading part of the accruing change. In 2004, Surfers for Cetaceans was founded outside of the International Whale Commission (IWC) conference in Italy by world-renowned surfer Dave Rastovich, and famous artist Howie Cooke.
Our journey through Chile started in the arid northern town of Arica,where just last week we launched our tour in the community centergreeted by Arica's Chief of Tourism, and the Mayor's Representative, aswell as, an outstanding number of towns people. We collected VisualPetitions at the launch that we can now add to the 11,000 and willcontinue to do so heading down the coast. We are presenting theseimportant petitions at the International Whale Commission (IWC)conference at the end June hosted in Santiago. At our tour launch wealso displayed a tipi covered with hand painted whales and dolphins byHowie Cooke.

Arica is a small port town, filled with enthusiastic surfers ready toexchange stories of the sea. Even though my Spanish speaking abilitiesare not so great, I was still able to exchange the common language of"surf stoke."

In Arica we were able to visit our first school called EsculaTucapel-Arica to host a short presentation and films to the"Environmental Studies" class that relate to environmental degradationalong coastlines and oceans worldwide. Some of the students at theschool prepared a traditional dance for us in full costume. The schoolchildren were eager to learn about our cause and were thrilled to bepart of the Visual Petition.

Our next stop on the tour was Iquique which was a days drive followingsand dunes south which featured statues of historical indigenouscultural significance. On our drive we stopped on the side of the roadto draw a massive Whale in the sandy cliff. Howie drew the Whale, I was in charge of drawing "El Mar," and Andymastered the "Mi Alma." The sand drawing was complete in less than anhour with the help of our crew at the base of the slope guiding ourevery move. The sand mural finished at about 200 feet wide! It was asight to see from the road.

Arriving at night into Iquique we were stopped by the recent truckerstrike that is in full effect throughout the country. The roadside wasfilled with a glowing haze from burning tires. We sat in amazementwhile strikers hit passing busses and taxies with rocks and sticks. Wewere finally able to pass though the mess, with Dave Homcy trying tocapture the action on film while driving, and I was taking photos fromthe front seat trying not to display our equipment with the worry ofbeing attacked while driving through.

We made it to the populated city of Iquique anxious about the upcomingswell that was due to hit the following day. The swell was expected toreach heights of twenty feet with talk of only tow-ins, but when theswell made it to Iquique it reached only about twelve feet. The waveswere massive and right on the rocks. Dave Rastovich and surfer DaneWard paddled out with a local eco-surfer to enjoy the large waves.

Our first tour of duty in Iquique is to meet the Mayor, Myrta Dubost,to discuss oceanic environmental issues and propose Iquique be thefirst town in Chile to support a Chilean version of the Humpback IconProject (HIP). The Humpback Icon Project (HIP) was design to bringabout cetacean awareness by getting local towns to 'Adopt a Whale,' andwas created by Howie Cooke, in Australia. Mayor Myrta Dubost wasexcited to learn more about the project and was eager to connect withthe local University and Iquique surf community to participate in theproject.

Right after we met with Mayor Myrta Dubost we made our way to meetstudents and professors of the Marine Science School at the localuniversity, Universidad de Arturo Prat. Due to students protestingbecause of raised tuition and faulty promises, classes were not insession but a few students attended our presentation in hope oflearning about our campaign, and becoming involved in the Humpback IconProject (HIP) in Chile.

We are continuing on from Iquique to Isla Grande de Atacama where wewill be meeting with local Marine Park Authorities and experience thediverse marine habitats in the area. We also plan to present andexchange the Humpback Icon Project information as well as jumping infor a surf session or two. We also hope to continue with our collectionof Visual Petitions to present in Santiago.

On our tour throughout Chile we will be exploring Chile's long anddiverse coastline, visiting communities from north to south to meetfellow surfers, artists, environmental groups, artisan fisherman,school kids, university groups, governmental agencies, indigenouspeople and the wider community to share knowledge and stories topromote whale and marine conservation.

To check out more info and blogs about our trip visit www.chiletour08.com.

To upload your VISUAL PETITION, visit www.visualpetition.com.

Hannah Fraser and Dave Rastovich in the town of Arica.

Hannah and Crystal

Photographer/cinematographer Dave Homcy gets the shot.

Which path will we choose?

Crystal y perro.

Hannah dances for the whales!
Our thanks go out to Crystal for keeping us in the loop, and to Rasta and Howie for all of their great work on behalf of cetaceans around the globe. Hopefully we'll hear from Crystal again before the trip is over.
On a related note, local artist, surfer and former Z-Boys (as in Dog Town) skater PeggyOki came by Patagonia Ventura a few weeks ago to help take pictures ofemployees for the Surfers for Cetaceans Visual Petition. Peggy has been a passionatewhale and dolphin activist for most of her life. She's constantly donating her time and artwork to benefit local causes around the Santa Barbara/Ventura area. I'd like to personallythank Peggy for all of her hard work and dedication over the years. Youcan check out some of Peggy's beautiful watercolor artwork on her Website.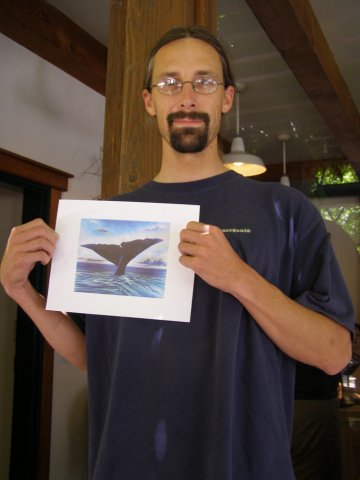 [Free participates in the Visual Petition holding the Peggy Oki watercolor "Dive at Dawn." Photo: Peggy Oki]
« Sonnie Trotter Repeats Rhapsody in Scotland Cocos Island and the Great Turtle Race »