---
---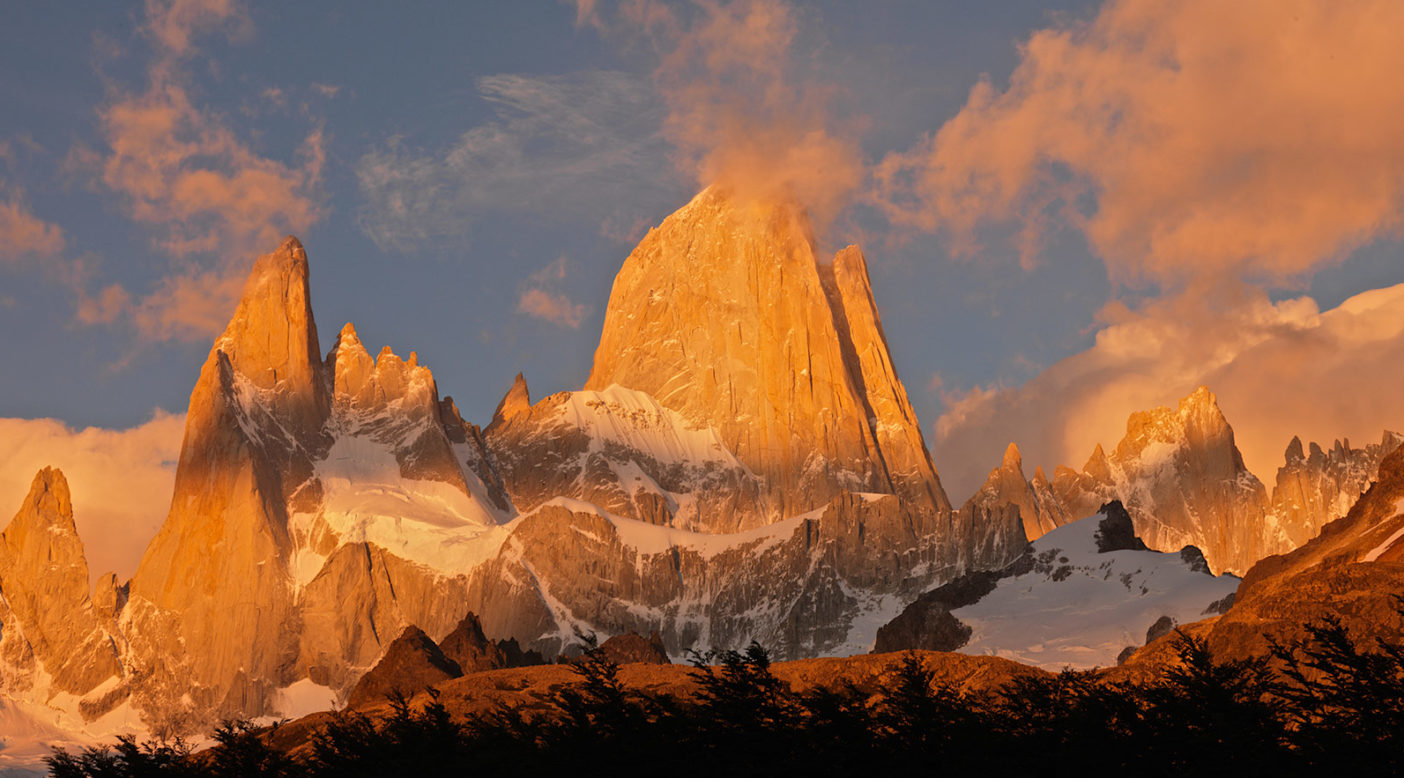 Watch One Track Mind Online for 48 Hours Starting Tonight
Oct 16, 2008
October 16, 2008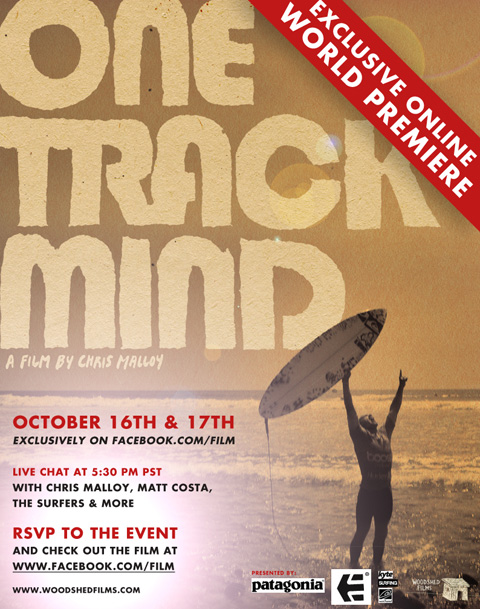 If you can't make tonight's screening of One Track Mind in Ventura, turn that frown upside down and point your browser at facebook.com/film to watch the movie online — it will loop for 48 hours starting tonight. We've been talking a lot about Chris Malloy's new surf movie and tonight it will become the first film ever to debut on Facebook.
Chris and the Woodshed Films crew are celebrating the release by inviting fans to participate in a live chat on the One Track Mind Kyte channel, which will begin at 5:30 pm (PST) tonight, October 16th. World champions Kelly Slater and Tom Curren and other featured surfers from the film such as super grom Kalohoe Andino, along with Brushfire Records recording artist Matt Costa, will join Chris in discussing the film from Patagonia's headquarters in Ventura, California before the film airs.
To view the film, head over to facebook.com/film and click on the One Track Mind Kyte channel — it will be available starting at 5:30 pm (PST) and loop for 48 hours. You do NOT have to be a Facebook user to view the film online. And while you're there, stop by the brand new Patagonia Facebook page and become a fan.
Embedded below is the same Kyte channel you'll find on the Facebook Film page. I'm not sure if it will work or not, but it might be a nice option to watch it here should the Facebook page get a ton of traffic tonight.
I'll do my best to be here at 5:30 to watch the film and chat with all of you, though I am scheduled to help serve popcorn at the Patagonia screening tonight. 🙂 Enjoy the show everybody!
« Makalu: Happy Birthday Marko Recap of the One Track Mind Premiere at Patagonia Cardiff »