---
---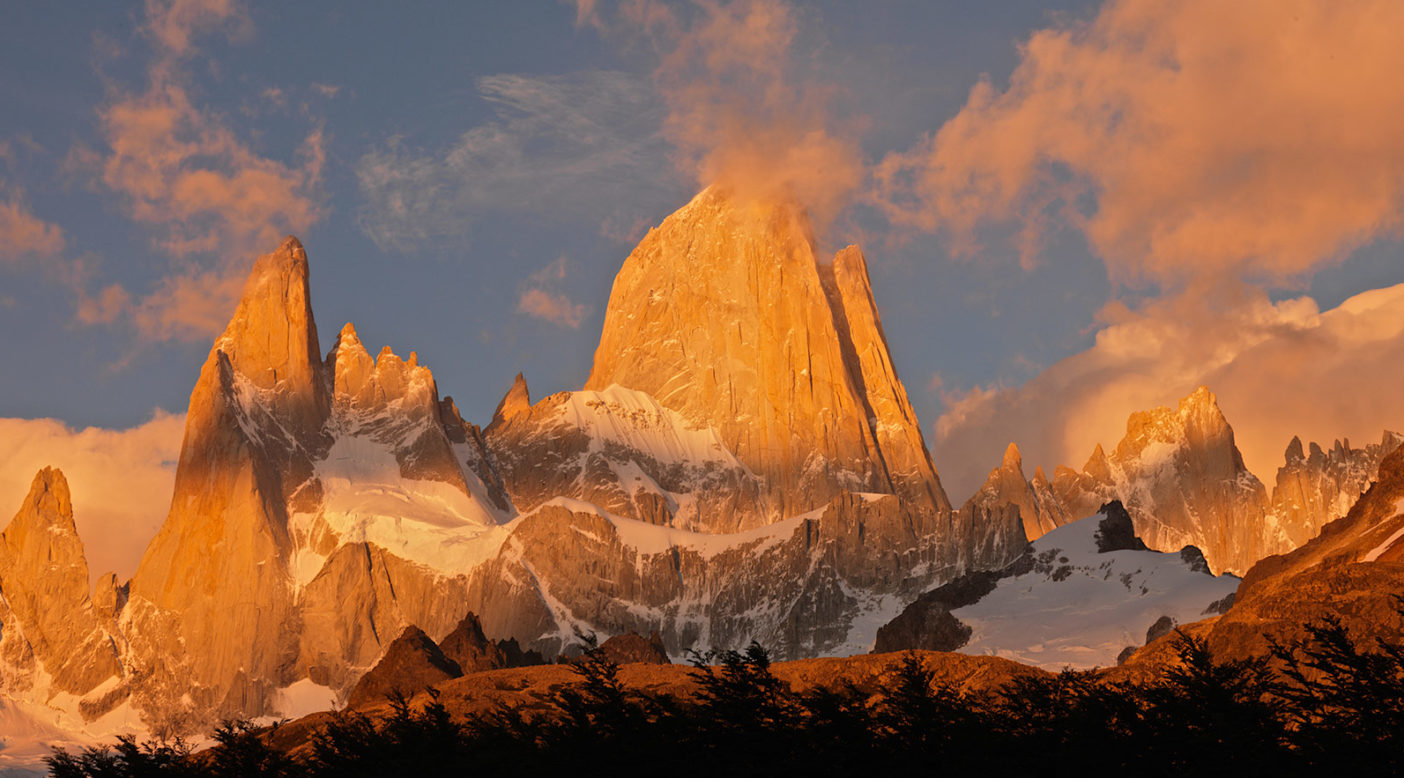 The Winner of the Hand Cut DVD is …
Dec 5, 2008
December 5, 2008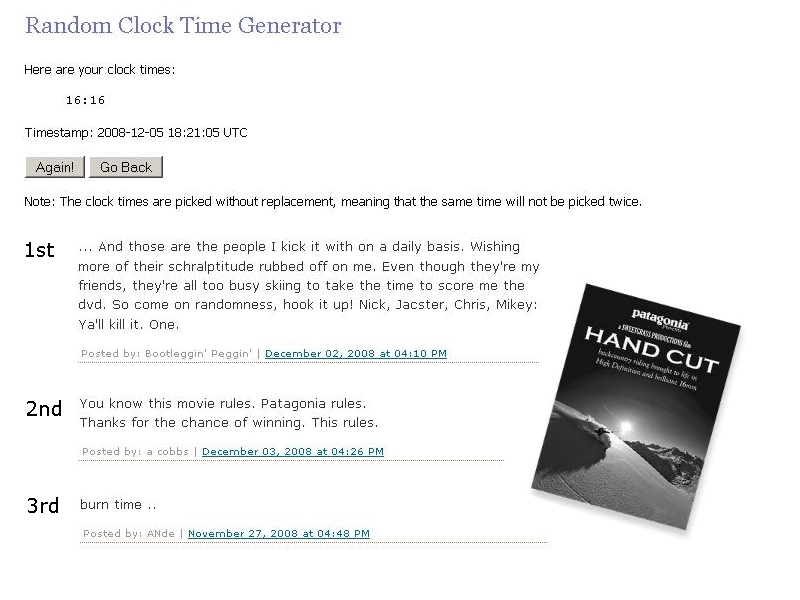 Bootleggin' Peggin'! The Random Clock Time Generator reached into the void and pulled out the time of 16:16 (4:16 PM) — Bootleggin' Peggin's comment was posted at the auspicious time of 4:10 PM. Congratulations! Screen-grabs are enclosed for posterity.
Bonus prizes: We just scored two copies of the Hand Cut soundtrack for the runner-ups. The winners of the soundtrack are a cobbs with a comment time of 4:26 PM, and ANde who chimed in at 4:48 PM. They'll soon be groovin' to the soulful blues riffs of John-Alex Mason.
I was able to watch Hand Cut last night and it certainly carries the stoney vibe of the trailer throughout the film. This is not your typical high-octane, XX-treme ski flick. The scenery is pristine (not a lift in sight) and the pacing is very deliberate — a nod I think to the patience and presence that comes from being in the backcountry. If you're looking for a little inspiration this winter, Hand Cut can be purchased through the Sweetgrass Productions site or at Patagonia.com.
Thanks to everyone who entered. Hope you all get good snow this year. Stay tuned for our next contest.
[With thanks to Big Toe for hooking up the extra prizes.]
« My Footprint – All That Rots Dear Winter, Please Show Up »