---
---
Catch Patagonia Ambassador Timmy O'Neil at the MBC
Jan 15, 2009
January 15, 2009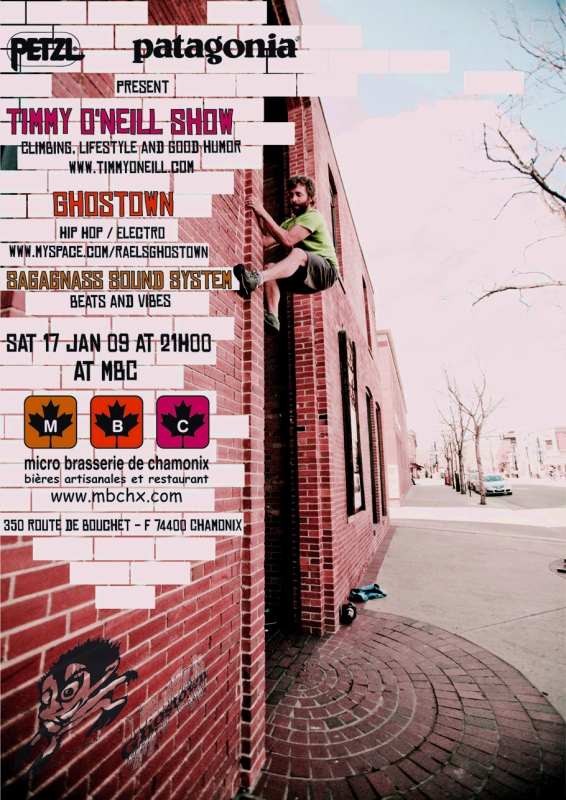 If you're headed to Chamonix this weekend, there's a rare treat waiting for all of our Patagonia Europe brethren and sistren: globe-trotting, big-wall sending, down-town first-ascent bagging funnyman, Timmy O'Neil will be at the world-famous MBC (micro brasserie de chamonix) this Saturday 17 january at 9 p.m.
What will he be talking about? Who knows!? That's part of the fun of a Timmy show. Past shows have included everything from first-ascent attempts in the far reaches of Baffin Island to unroped "buildering" ascents of towers of the more urban kind (think college dormitories). What is certain is how difficult it is to watch Timmy's classic presentations without big laughs and good times.
With snow returning to the valley's forecast, this weekend's a great time to head for the mountains. Safe travels, and enjoy the snow and show!
« 30% Off Sale Happening Now at Patagonia.com The Guaymas Project: Supplying Solar Energy to Impoverished School Children with Greenscool »