---
---
The Present – Recap of the Encinitas and Ventura Screenings
Mar 17, 2009
March 17, 2009
Thomas Campbell's new surf film, The Present, continues its journey through California towards a theater, hopefully, near you. The next stop is this Friday, March 20, in Santa Barbara, California for a 7pm screening at the Arlington Theatre. From there it's up to San Luis Obispo (Mar. 25), San Francisco (Mar. 28), South Lake Tahoe (Mar. 30) and Arcata (April 1). Tickets and tour details here. 
I know most of you couldn't make it to the world premiere in Encinitas earlier this month. Thankfully Devon Howard, manager of Patagonia's Cardiff surf shop, was on hand for the event.
[Video: Tough Pug Pictures]
Ventura, California, home of Patagonia HQ, also had a successful two-show screening last Friday. Hit the jump for more coverage from both events.
By taking the film on the road, Thomas Campbell hopes to keep alive the dying tradition of surfers gathering at a local theater to view a new independent surf film. To that end, each screening is a chance to see some great live music, win a prize or two, see friends old and new, and watch a movie that's sure to get you motivated to paddle out the next morning.
At the Encinitas premiere, Jon Wegener of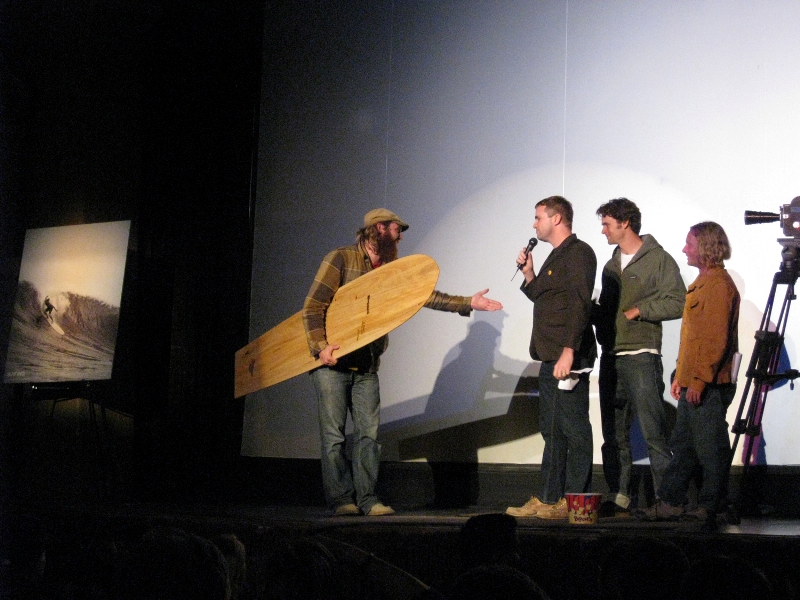 [The winner of the alaia, who drove down from Pasadena, with Thomas, Dan Malloy and Jon Wegener. Photo: Devon Howard]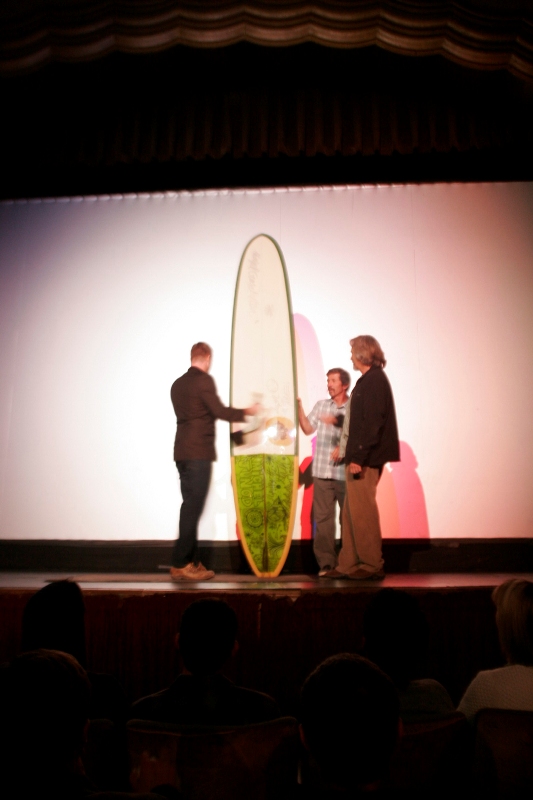 [Andy Cowell of San Clemente won the custom Michel Junod Pig Nar. Photo: Devon Howard]
The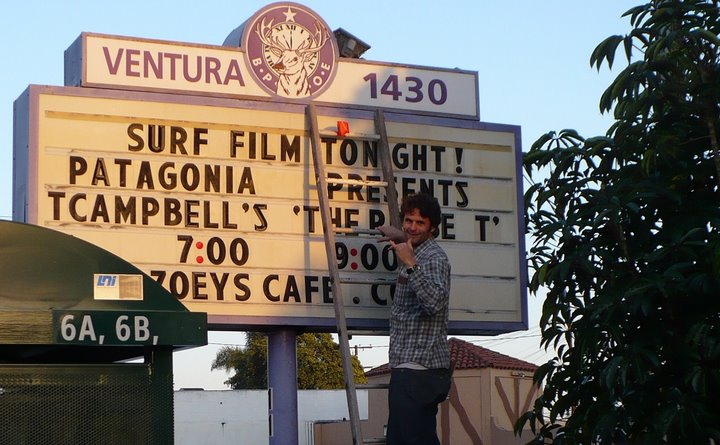 [Dan Malloy dials in the marquee. He was also the night's emcee. Photo: Free]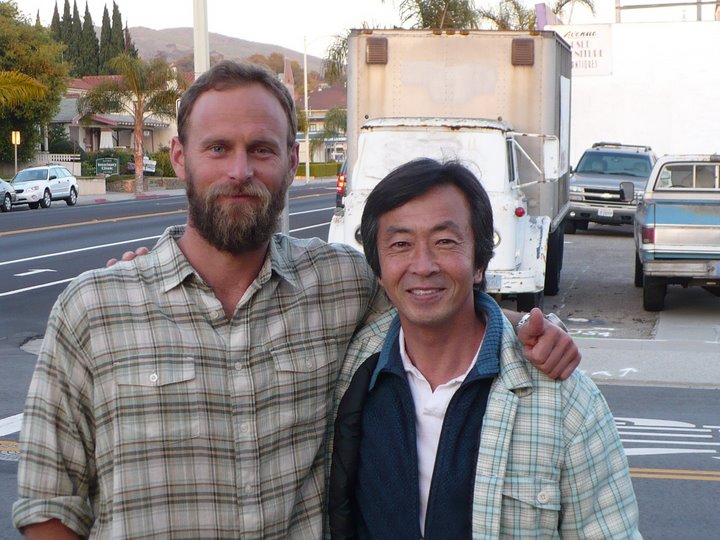 [Keith Malloy and Fuji Katsumi, marketing director for Patagonia Japan (and a hell of a surfer). Photo: Free]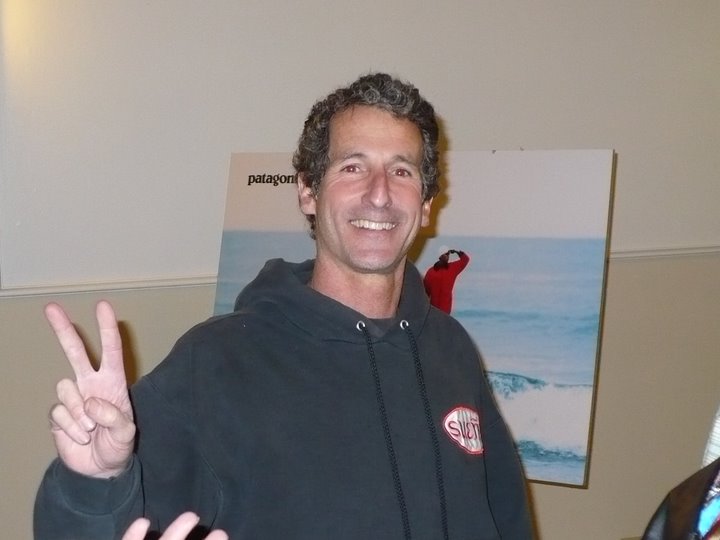 [Sammy Cammack, head glasser at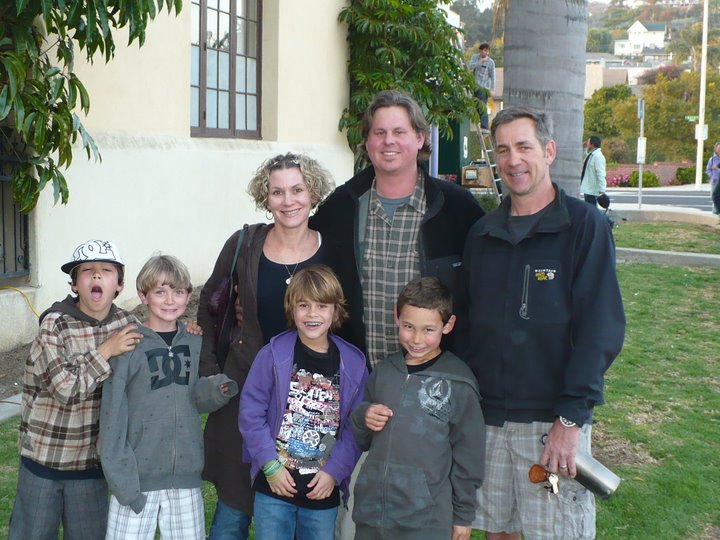 [Patagonia T-shirt artist Jason Stowell (center) with family and friends. Jason's current design is the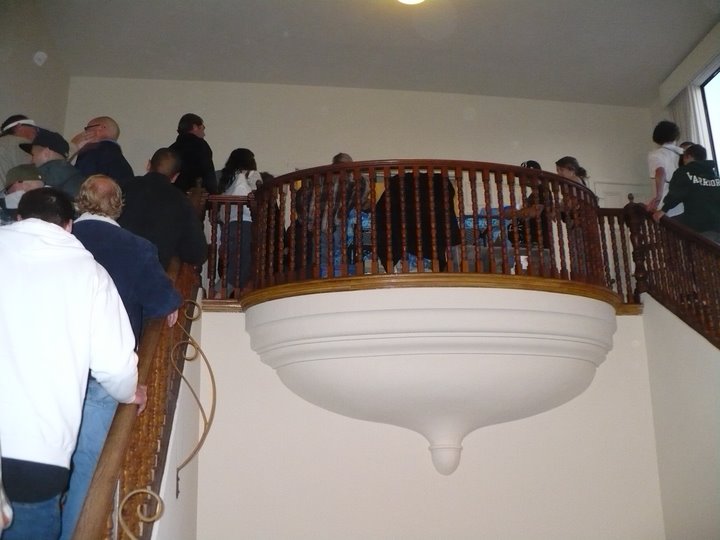 [The early-show crowd files into The Lodge. Photo: Free]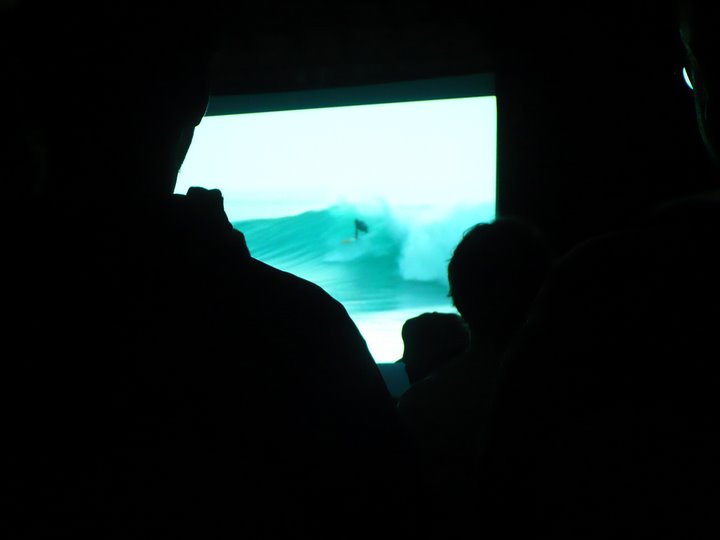 [Locked in to the Africa segment of The Present. Photo: Free]
Check the tour schedule to see if the film is heading your way. We'll be sure and let you know when plans for a DVD are finalized.
« Dirtbag Diaries: The Adventurer's Parable Backyard Adventures: Squirting Blood »