---
---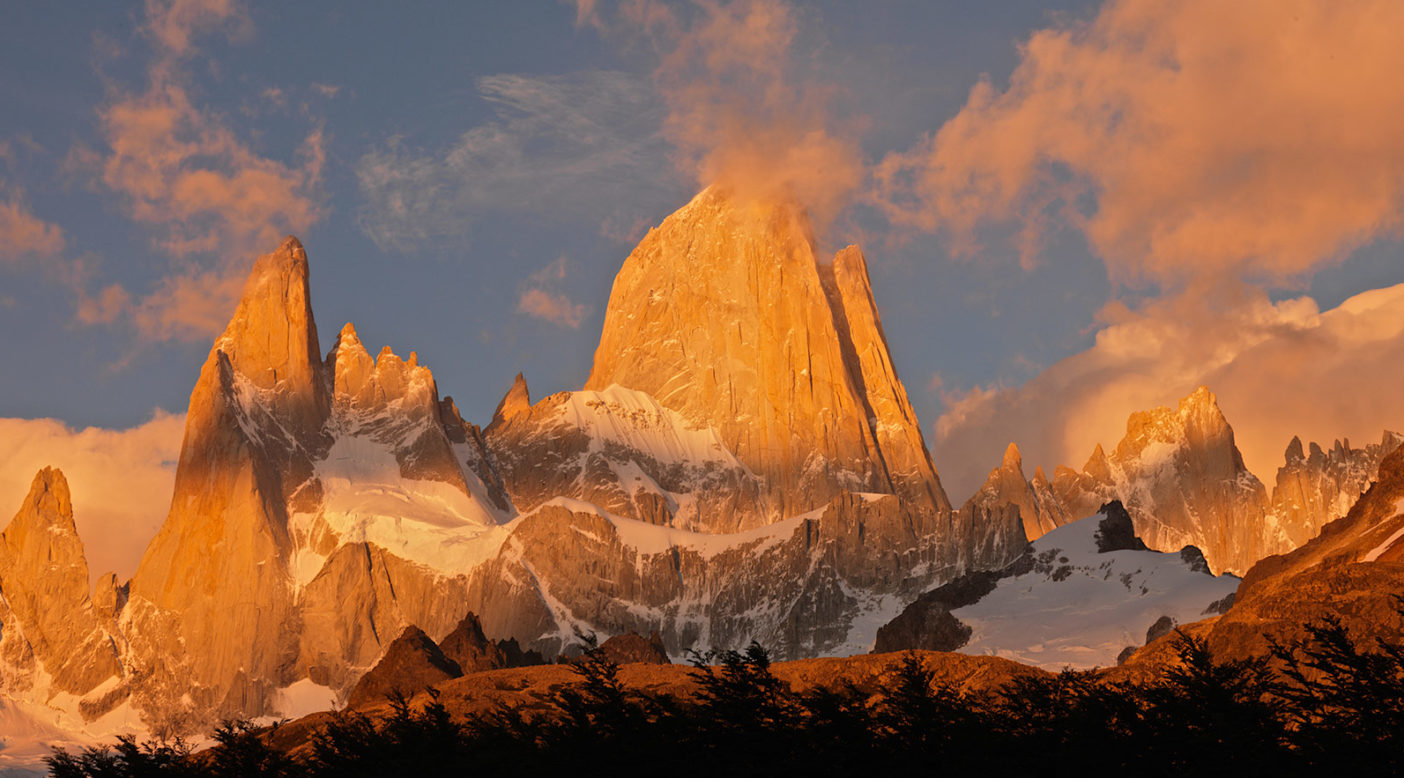 2009 Adventure Film Festival – Nov. 12-14th – Get to Boulder Any Way You Can
Nov 4, 2009
November 4, 2009
The Adventure Film Festival in Boulder, Colorado is an international forum for the best and most inspiring independent films of the year. The over 30 films featured in the Festival encompass all aspects of adventure from serious exploration and environmental heroism to gripping tales from the edge of the believable. With award-winning films from around the globe' adventure art and powerful speakers' the annual Adventure Film Festival in Boulder continues to inspire and awaken us all to the world we live in.
All of us at Patagonia are very proud to once again be the title sponsor for the event that was started by our late friend Jonny Copp. This will be the first year without Jonny's loving presence at the festival but producer/director Mark Reiner and his amazing staff have busted their butts to bring you an incredible lineup of films and activities. Special events include a family and kids show with Patagonia ambassador Lynn Hill, artwork from climber Renan Ozturk and a filmmakers' workshop with the director of photography for The Cove.  
Tickets are available now. Please visit http://www.adventurefilm.org for more information, the festival schedule and film trailers. If you can't make the trip to Boulder, please consider sharing news of this unique event with your friends and family on Twitter and Facebook. Thank you. Descriptions of the films and events after the jump…
FAMILY/KIDS SHOW
Join rock climbing legend and mother, Lynn Hill as she introduces Wall Rats and shares with the audience some inspiration on climbing, life and family.
Wall Rats – 60 min
Directed by Steve Edwards
Tori Allen, 13, and Scott Cory, 11, are sport climbers who've excelled at international competitions. Speed climber Hans Florine thinks that their small stature might allow them, as a team, to make the second free ascent of the Nose, a famous route shooting straight up Yosemite Valley's El Capitan. Neither of the kids have much outdoor climbing experience or have ever been more than 100' off the ground. How they'll respond to a multi-day adventure up a 3,000 foot wall is anybody's guess, not to mention… no one that young has ever climbed El Capitan! With very little planning, they embark on a 5-day adventure into history.
FEATURED ARTIST
RENAN OZTURK – A passion for climbing adventure has led Renan to an intimate understanding of remote mountain landscapes from not only a climber's physical perspective but also that of a landscape artist.  His large scale mixed media pieces are connected to climbing exploration around the globe including the Pakistani Himalaya, the Atlas mountains of Morocco and the spires of Patagonia.  Most recently Renan's adventures include a harrowing 20 day high altitude big-wall climb on Mt. Meru in the Indian Himalaya and a successful mission to help archeologists explore cliff-cave city complexes in Nepal's Mustang Kingdom on the Tibetan plateau.
CHINA EPISODE  
First Ascent: Point of No Return
(30 min, 2009)
Director/Producer: Sender Films
This special episode of the new Nat Geo Adventure series follows alpinist Jonny Copp, his climbing partner Micah Dash, and videographer Wade Johnson on their fateful expedition to the unclimbed east face of Mt. Edgar, in western China. The episode documents the lives of these climbers leading up to the expedition, and features extensive footage of the expedition recovered from the massive avalanche that tragically took their lives. This is Wade Johnson's final masterpiece, and homage to three people who were an integral part of the Adventure Film family.
FILMMAKER WORKSHOP
Saturday, November 14, 11 am – 1 pm at The B.Side Lounge
Free with a Festival Pass- $20 without (Limited Space)
Join the only community conversation of its kind — the Filmmaker Workshop is open to anyone excited to learn the latest film making techniques from some of Colorado's best adventure shooters, directors and producers.
This year's panel includes: Brook Aitken, director of photography for eco-thriller The Cove, winner of the Audience Award at the Sundance Film Festival, producer Vance Howard, who is using the latest video and hybrid dSLR technologies in Grand Canyon by Nature: River of Life, an ultra-high resolution fulldome production, and filmmaker Kunga Lama, outreach coordinator at eh Center for Asian Studies, who is producing a video about environmental issues in Tibet.
Each panelist will give a short multi-media presentation about recent projects, followed by a Q&A on the latest equipment, shooting techniques, production development and marketing. The workshop is moderated by Meryem Ersoz, from Boulder's own Red Pine Studios. We will conclude this session with a Gear Giveaway!
MOUNTAIN BIKING FILMS
Over the Bars – FRI at b-side 7pm
The DH Productions' crew has dug deep into their archive and sifted through more than a decade's worth of footage, pulling out the sickest crash clips they could find. You will hear first-hand from the athletes involved as they take you through the details and explain why they push their limits for sake of progression. Sit back as these pros take you through the mashups blow by blow. OTB is filled with all the broken bikes, bones and blood that have made us famous.
New World Disorder 10: Dust & Bones – SAT B-theater 8pm
Dust & Bones is the final installment of New World Disorder, the end of an era. Shot in high definition with RED cameras, the film opens with a ridiculous throw down by Darren Berrecloth and then moves on to unbelievable back flip combinations from Greg Watts and the new school styles of Graham Agassiz. Follow the Clump, Stumps and Jumps Tour as they jam the west coast and entertain a Giants baseball game from the Hell Barge in San Francisco Bay. Watch Paul Basagoitia slay his personal playground in Nevada, Gee Atherton "keep it lit" through the forests of Italy and Aaron Chase with Adam Hauck and friends session Highland MTB park in New Hampshire. This film is the culmination of a decade of blood and sweat and represents the state of the art in freeride and slopestyle mountain biking – don't miss it!
CLIMBING FILMS

Andy Parkin: life in Adaptation – FRI B-theater 5pm
Andy Parkin is regarded as one of the world's finest alpine climbers but, in 1984, he suffered a near fatal climbing accident in the Alps, and many believed his love affair with mountains was over. Andy's slow rehabilitation involved painting and sculpting of the mountains that had so very nearly claimed his life, and now Andy is known as much for his inspirational artwork as his climbing. Incredibly, Andy also learned to climb again, adapting his climbing style to the demands of his damaged body. Andy Parkin: A Life in Adaptation was a collaboration between the artist and a small group of filmmakers with a genuine mutual fascination and respect for the mountains and for Andy's intriguing way of life, and gives an insightful peak into the life and work of Andy Parkin.
First Ascent: Point of No Return – SAT B-theater 7pm
This special episode of the new Nat Geo Adventure series follows Alpinist Jonny Copp, his climbing partner Micah Dash, and Sender Films cameraman Wade Johnson on their fateful expedition to the unclimbed east face of Mt. Edgar, in western China. The episode documents the lives of these climbers leading up to the expedition, and features extensive footage of the expedition recovered from the massive avalanche that tragically took their lives. This is Wade Johnson's final masterpiece, and homage to three people who were an integral part of the Adventure Film family.
Pra- Caramba
Taste Brazil in this spicy short! Accompany climber Cedar Wright for a literal "walk-on-the-edge." The usual palette of exotic sport climbing, slack-lining and adventure driving take on a tropic piquancy with death-defying free soloing and Base-jumping—Brazilian style.

Samsara – FRI B-theater 7pm
In the heart of the lofty, knife-sharp Vindhya Mountains in India sits a 6,500-foot rock and ice route that resembles a massive shark fin and rises from the ocean of crags. This fin, that is twice as long as anything on El Capitan and just as steep, has denied many notable climbers from reaching its summit. In Samsara, Conrad Anker, Jimmy Chin and Renan Ozturk set out to attempt a first ascent. The film is woven together with art, journal excerpts and still photography. Produced by the athletes, Samara is an unfiltered perspective into a powerful Himalayan climbing experience. The team spends twenty days of life on the cliff face with ten days of food through major storm cycles on a hanging platform smaller than the size of a single bed. They push to the very edge of what they thought possible and rediscover why they are drawn to suffer in such sacred and beautiful places.
Slate Monkeys
Check out Boulder's own trad rock climbing phenom Matt Segal along with Hazel Findlay and the legendary Johnny Dawes wrestle with the post-modern landscape of vertical Welsh slate. Whose technique will prove successful?
Waypoint: Namibia
Patagonia athletes Majka Burnhart and Kate Rutherford departed for Namibia with two goals: to find a way up an unexplored face, and to find a way into a deeper understanding of southern Africa Along with Peter Doucette, the trio discover a climbing-plus adventure in a landscape of translucent scorpions, laser sharp granite cracks, and foreboding meter-long cobra tracks. Along the way, they mingle with the Himba–one of the last great Southern African pastoral tribes. An esoteric exploration – in the name of first ascents –and remarkable cultural connection.
SKI FILMS
Winter's Wind
A montage of cuts, breathtaking Chamonix-valley scenery, and of course, amazing skiing, all backed by a poetic narrative by pro-skier Micah Black, Winter's Wind might very well help us understand why we ski.

The Ripple Effect
Set in the heart of Colorado during one of the deepest winters on record, The Ripple Effect captures the essence of life in the Rocky Mountains. From the progeny of an accomplished mountaineer to the cultural influence of an Olympic snowboarder, the compelling role of snow and its effect on multi-generations is undeniable. At once an action-driven homage to Colorado's snow-covered Elk Range and a poignant story of loss and affirmation, The Ripple Effect promises to emerge as the definitive meditation on life in the mountains.
Swift. Silent. Deep – SAT b-side 3pm
Swift. Silent. Deep is the story of a secretive, underground crew who call themselves the Jackson Hole Air Force, a band of civil disobedients in the unknown realm of Out-of Bounds. The influence of the JacksonHole Air Force has reached far beyond Jackson; JHAF members won the first three World Extreme Skiing Championships and are directly responsible for pioneering the big mountain skiing in the world's most incredible playground – Alaska, which brought about the fat ski revolution, and changed the face of skiing forever. This exploration into the roots of the modern American ski bum features many familiar faces in the action sports world like Warren Miller, Scot Schmidt, and the late Doug Coombs.
Signatures – THURS B-theater 7pm
From the orange and gold of fall to the pink cherry blossoms of spring, Signatures follows an entire winter deep in the hardwoods of Hokkaido, Japan. Deliciously deep January blower to April corn, we bring you a film about expression, and the art of riding on snow. At the heart of this lovely tale of deep powder mystery: the seasons. In Japan there is a cultural connection to the different signatures of our terrestrial home – a sense that the rhythm of fall, winter, spring, summer influences the rhythm of the person, their energy, their style, and the lines they choose. Shot in vibrant HD, Signatures is 100% human powered backcountry skiing in all snow-sliding styles: board, noboard, ski, and drop-knee.
KAYAKING FILMS
The Last Descent – FRI b-side 7pm
The World's rivers are being dammed now faster than ever. In response to this, a group of whitewater paddlers set out on a one-year adventure to document what could be the last descents of Nepal's Marsyangdi River, Uganda's White Nile River and India's Brahmaputra River. These rivers are all in the process of being dammed or are threatened by large-scale hydroelectric projects. In addition to native people living sustainably in their environment and the most ecologically diverse areas in the world, these rivers are also home to gigantic whitewater. The adventure of travel and exploration, the story of native people fighting to survive and the exhilaration of whitewater kayaking are mingled together in this award-winning film.
Africa Revolutions Tour – Thurs B-theater 7pm
Join the Africa Revolutions Tour team as they set out on one of the most action-packed, ambitious kayaking adventures ever! Building on years of film-making and whitewater exploration, the Tour represents a new genre of action sports documentary that couples the adventure and excitement of extreme sport with cause-driven initiatives. The expedition provided the opportunity to educate the people encountered about their solar potential and the Sun Catchers Project, a non-profit that installs solar cooking facilities in African orphanages, hospitals and communities. From the crocodile-infested White Nile in Uganda to big water first descents throughout Madagascar and the highest documented descent of the Zambezi. Come join the adventure!
ENVIRO FILMS
Garbage Warrior – SAT b-side 1pm
Imagine a home that heats itself, provides its own water, and grows its own food. Imagine that it needs no expensive technology, recycles its own waste, and has its own power source. And now imagine that it can be built anywhere, by anyone, out of the things society throws away. Shot over three years in the USA, India and Mexico, Garbage Warrior tells the epic story of maverick architect Michael Reynolds, his crew of renegade house builders from New Mexico, and their fight to introduce radically different ways of living. A snapshot of contemporary geo-politics and an inspirational tale of triumph over bureaucracy, Garbage Warrior is above all an intimate portrait of an extraordinary individual and his dream of changing the world.
"Tsunami warning systems are put in after tsunamis, security is tightened after terrorist attacks, and we'll deal with global warming after it happens" Michael Reynolds
End of the Line – FRI b-side 5pm
Imagine an ocean without fish. Imagine your meals without seafood. Imagine the global consequences. This is the future if we do not stop, think and act. In this film we see firsthand the effects of our global love affair with fish as food. Filmed across the world, from the Straits of Gibraltar to the coasts of Senegal and Alaska to the Tokyo fish market, The End of the Line follows the investigative reporter Charles Clover as he confronts politicians and celebrity restaurateurs, who exhibit little regard for the damage they are doing to the oceans. A wake-up call to the world, this film points to solutions that are simple and doable, but political will and activism are crucial to solve this international problem.
No Impact Man – SAT B-theater 4pm
Ever wonder just what you can give up? Ever wonder what would be left after you removed all environmental impacts from your life? Do you think you could make it a week? How about a whole year? This very relevant movie follows the Beaven family as they abandon their high consumption Fifth Avenue lifestyle in an attempt to make no-net environmental impact for twelve months. Will they make it? Will their relationship make it? You will come away with new ideas and a strong sense of inspiration to reduce your own environmental footprint.
Ascending the Giants – THURS B-theater 7pm
The Klootchy Creek Sitka Spruce Tree on the Oregon Coast was the largest of its kind. In December of 2007, it toppled during a fierce windstorm, leaving the designation of largest Sitka spruce in Oregon up for grabs. With just a handful of contenders for the title, Brian French and Will Koomjian spent several months measuring the candidates. Join them as they travel to four massive Sitkas, each with its own unique personality and growing conditions. This short documentary features stunning cinematography from both ground and canopy that captures the excitement of climbing these proud behemoths.
SOCIAL CHANGE FILMS
Making the Crooked Straight – Patagonia SAT 8pm
Making the Crooked Straight is a film about one man's journey to save the world by saving one child at a time. Born on Long Island and educated at John Hopkins, Dr. Rick Hodes has dedicated his life to helping heal the sick and poor of Ethiopia over the past 20 years. Often compared with Albert Schweitzer and Mother Teresa, Hodes believes the only way to change the world is to be the change you want to see. We are led through an exploration of this remarkable man's work in Ethiopia, his highly original family life, and the spirituality that has guided his choices and sacrifices.

Reporter – SAT B-theater 6pm
This important film explores the world of Nicholas Kristof, the two-time Pulitzer Prize winning columnist for the New York Times who almost single-handedly put the crisis in Darfur on the world map. The film puts the viewer in Kristof's pocket, revealing the man and his methods, and just how and why real reporting is vital to our democracy, our world-awareness, and our capacity to be a force for good. Nicholas knows that statistics deaden his readers' interest and compassion so he goes in search of individuals whose stories will reflect the country's desperate crisis and mobilize readers worldwide. He journeys through ravaged villages and displacement camps, and makes a harrowing visit to Congo's reigning rebel warlord, General Nkunda, at his jungle hideout.

Tibet: Murder in the Snow – FRI B-theater 9pm
In September 2006, two very different groups attempted to climb in the snow capped Himalayas. One sought freedom, the other adventure. A murder bought them together. This is a true story. Tibet: Murder in the Snow centers around an incident which shocked the world, a teenage Tibetan nun, Kelsang Namtso, was killed when Chinese border police opened fire on a group of pilgrims as they fled Tibet over the infamous Nangpa Pass. The shooting was witnessed by several climbers, some of whom videotaped or photographed the events, helped rescue survivors and sent the story out tothe world. Using the original climber footage, reenactments and interviews with witnesses and survivors, Tibet: Murder in the Snow tells of young Tibetans who risk their lives each year to illegally cross the rugged Himalaya Mountains in an attempt to see their spiritual leader, the Dalai Lama, or attend school in India.
« Stormfront Boomerang – Part 2 Fear and Laughter on Lost Arrow »