---
---
Wild and Scenic Film Festival Opens This Weekend
Jan 13, 2010
January 13, 2010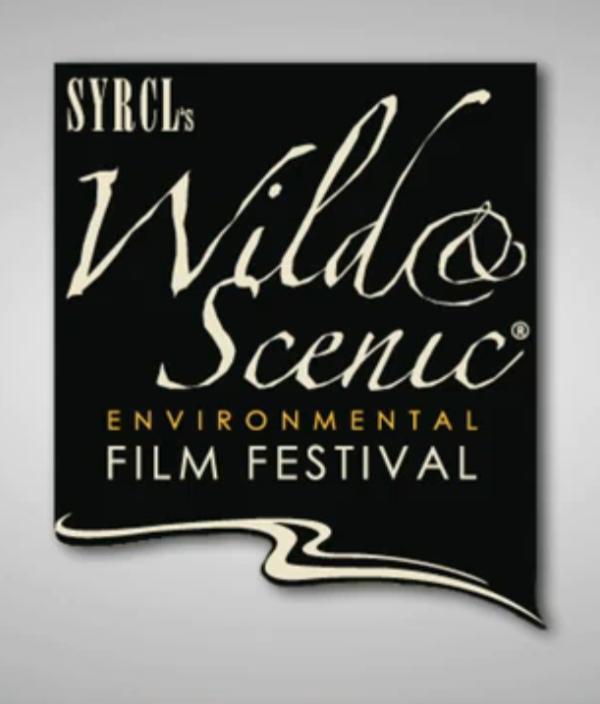 The Wild & Scenic Environmental Film Festival (WSEFF) was started in the Sierra Nevada foothills by the watershed advocacy group, the South Yuba River Citizen's League. In 1983, a small group of citizens banded together to form SYRCL and fight for the protection against several proposed dams. In 1999, their successful lobbying earned Wild & Scenic status for 39 miles of the South Yuba River. After twenty-six years, 3,500 supporters and 700 active volunteers later, SYRCL is the largest single river organization in the nation. It is not surprising that the film festival is now the largest of its kind in the U.S. Held annually the second week of January, the 3-day event features award-winning films, plus speakers, celebrities, and activists who bring a human face to the environmental movement and the actions being taken in our communities. SYRCL is now sharing their success with other environmental groups to host tour venues nationwide. It is building a network of grassroots organizations connected by a common goal, to use film to inspire activism. The opening festival held annually each January kicks-off the national tour to 90 communities reaching over 22,000 people. This year's opening festival is this weekend – January 15-17th, 2010 in Nevada City, California.
Entering its eighth year, the opening festival has become a gathering place for a global community, and this year promises to deepen those connections through its focus on a theme that touches every culture: "Fresh, Local…Wild!" embodies the essence of what food should be and is the heart of WSEFF's 2010 theme – FOOD! Over 20 films at this year's opening festival will look closely at our food production system and the future of farming. It's WSEFF's belief that if we address the issues facing our agricultural industry, we will build a more resilient food system, manage our water resources more effectively, cure the root of our health care system and have a dramatic impact on climate change. And so this year's stories celebrate taste and the universal right to quality, healthy, safe and flavorful food.
Check out WSEFF's complete tour schedule to find a venue near you, and find out how environmental film speaks to the heart and soul (and the stomach!) and how it has the power to inspire people to make changes in their lives. Check out their promo video for an inside look at a fun WSEFF venue.

Hit the jump for a preview of some of this year's featured
films.
[The Wild&Scenic Environmental Film Festival promo video may also be viewed here]
Some films being shown on the 2010 tour:
1. FRESH
FRESH – 70 min. Ana Sofia Joanes – Let's celebrate the farmers, thinkers and business people who are re-inventing our food system. Forging healthier, sustainable alternatives, they offer a practical vision for a future of our food and our planet. www.freshthemovie.com
2. What's Organic about Organic?
What's Organic About Organic? – 60 min. Shelley Rogers – A grassroots agricultural movement has evolved into a booming international market. The film provides insight for certification systems taking root across our society—from green building to fair trade—showing the pitfalls that can arise when idealism is formalized into a label. www.whatsorganicmovie.org
3. FUEL
FUEL – 112 min. Josh Tickell – Twelve years in the making, Fuel is John Tickell's inspirational personal journey to discover the truth behind our oil and addiction and the things we can all do to save the world. Best Documentary, Audience Award, Sundance Film Festival. www.thefuelfilm.com
Finding Farley – 62 min. Leanne Allison, Tracey Friesen – When writer Karsten Heuer and filmmaker Leanne Allison (filmmakers of award-winning Being Caribou), along with their two-year old son Zev and dog Willow, set out to retrace the literary footsteps of one of Canada's most famous writers, they meant it literally. Their 5000km trip — trekking, sailing, portaging and paddling from the prairies to the Maritimes — rediscovers the people and places that inspired Farley Mowat's most acclaimed books. www.nfb.ca/findingfarley
5. Bag It
Bag It – 52 min. Suzan Beraza – An average guy makes a simple resolution to stop using plastic bags at the grocery store. Little does he know that this small decision will change his life completely. He comes to the conclusion that our consumptive use of plastic has finally caught up to us, and looks at what we can do about it. www.reelthing.us
All trailers can be viewed here: http://www.youtube.com/user/WildScenicFilms. Select 2010 Trailers from "Playlists."

« Paddleboard Demo with World-class Shapers Joe Bark and Brian Syzmanski this Saturday Patagonia Skiing Ambassador Backstrom Takes Canadian Freeskiing Championship »