---
---
[Update] Climate Change v. U.S. Government: Trial for Tim "Bidder 70" DeChristopher to Begin in mid-March
Feb 17, 2010
February 17, 2010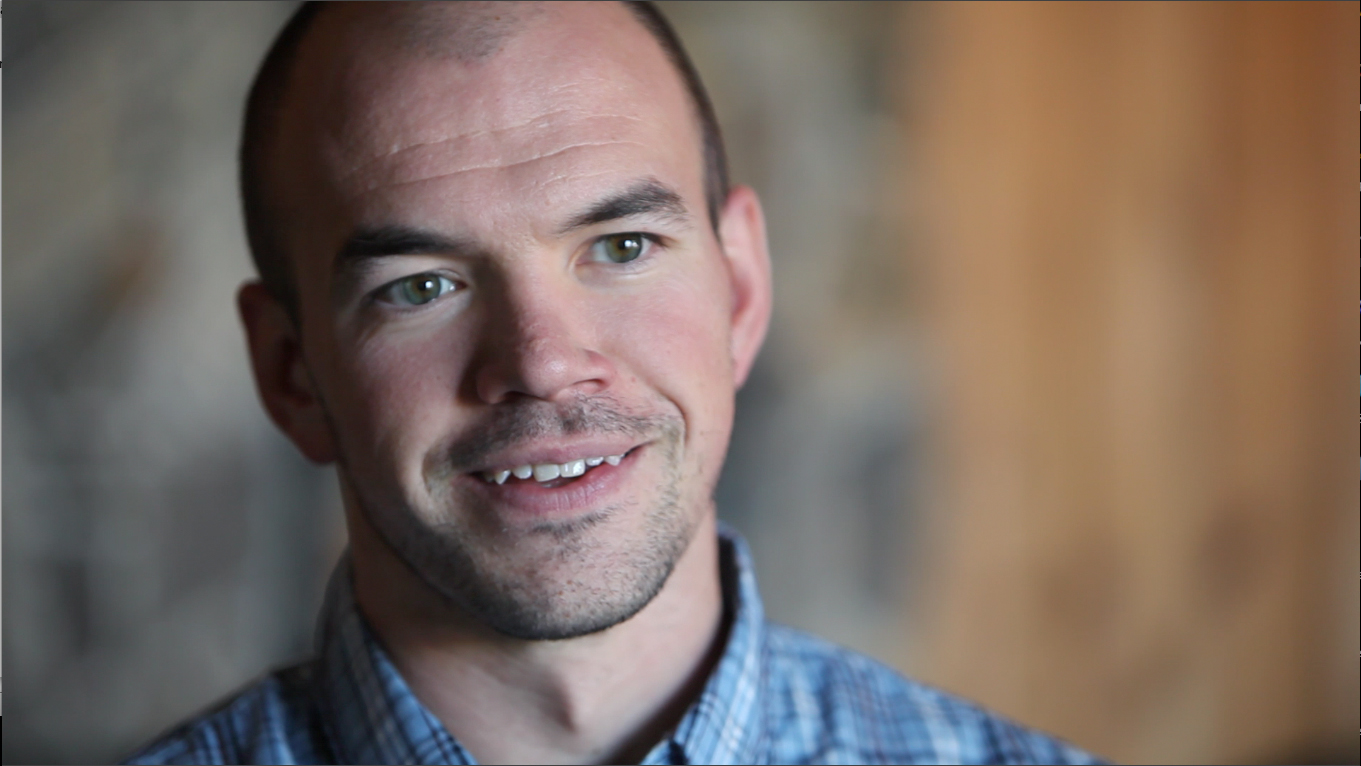 Update: The trial for Tim DeChristopher has been postponed by the judge to an unspecified date. The March 15th actions are canceled for now. Details and FAQ

Over the past year, Patagonia has worked with Tim DeChristopher, a 27-year-old economics student at the University of Utah, also known as "Bidder 70," and founder of Peaceful Uprising.
In December 2008, at a Bureau of Land Management (BLM) auction in Salt Lake City, Tim bid for the oil and gas leases on several parcels of federal land even though he had no money to pay for them, thus upending the auction.
Tim was arrested and charged with two felony counts of interfering with an auction and making false statements on bidding forms. If convicted, he faces up to five years in prison on each of the two counts and up to $750,000 in fines.
"My intention was to cause as much of a disruption to the auction as I could. Making that decision — that keeping the oil in the ground was worth going to prison — that was the decision I made," Tim told Kirk Johnson from the New York Times.
[Tim DeChristopher at the 2009 Patagonia Tools for Grassroots Activists Conference. Photo: Tim Davis]
Most of the leases Tim bid on — many of them near national parks or monuments including Arches and Canyonlands National Parks, Dinosaur National Monument and Nine Mile Canyon — have now been deferred or taken off the table by federal land managers in the Obama administration. Interior Secretary Ken Salazar characterized this type of gas and oil leasing by the Bush administration as a  "headlong rush."
Tim joined us in October 2009 at Patagonia's Tools for Grassroots Activists Conference, where his speech brought the gathering of environmentalists to their feet in support of his stand against unwise (and irregular) oil and gas development. In 2010, we continue to support the film Bidder 70, a work in progress under the direction of film-makers George and Beth Gage that chronicles the impact and consequences of Tim's direct action.
Tim's trial is expected to begin in Salt Lake mid-March.
Patagonia recently received a note from Bill McKibben, founder of 350.org and author of The End Of Nature, authors Naomi Klein and Terry Tempest Williams, and Dr. James Hansen in support of Tim's direction action.
"The epic fight to ward off global warming and transform the energy system that is at the core of our planet's economy takes many forms: huge global days of action, giant international conferences like the one that just failed in Copenhagen, small gestures in the homes of countless people," the authors wrote. "But there are a few signal moments, and one comes next month, when the federal government puts Tim DeChristopher on trial in Salt Lake City.
"When Tim disrupted the auction, he did so in the fine tradition of non-violent civil disobedience that changed so many unjust laws in this country's past. Tim's upcoming trial is an occasion to raise the alarm once more about the peril our planet faces."
DeChristopher supporters in Utah have planned a "Climate Trial" to mark the three-day legal proceedings March 15-18. McKibben, Klein, Williams and Hansen outlined some of the actions, urging activists and others concerned about climate change to get involved:
"Outside the courthouse, there will be a mock trial, with experts like Jim Hansen providing the facts that should be heard inside the chambers. We don't want Tim on trial — we want global warming on the stand."
"Demonstrators will be using civil disobedience to make their voices heard outside the courthouse."
"There will be evening concerts and gatherings, including a "mini-summit" to share ideas on how the climate movement should proceed in the years ahead. This is a people's movement that draws power from around the globe; for a few days its headquarters will be Salt Lake City."
You can get the most up-to-date news at Peaceful Uprising.
In Utah, Patagonia also supports the Southwest Utah Wilderness Alliance (SUWA), which works on gas and oil leasing on public lands as well.
SUWA challenged the same BLM auction in federal district court, and in January last year, a federal judge in Washington ruled in favor of their suit and temporarily blocked the Bureau of Land Management from leasing more than 100,000 acres of Utah's wild and culturally significant public lands.
Get their news at the SUWA News Room.
« Product Testing – Cool Weather Cycling Keeping the Edge – Night Paddleboarding with Jeff Denholm »