---
---
Copp-Dash Inspire Award for Alpinists
Feb 4, 2010
February 4, 2010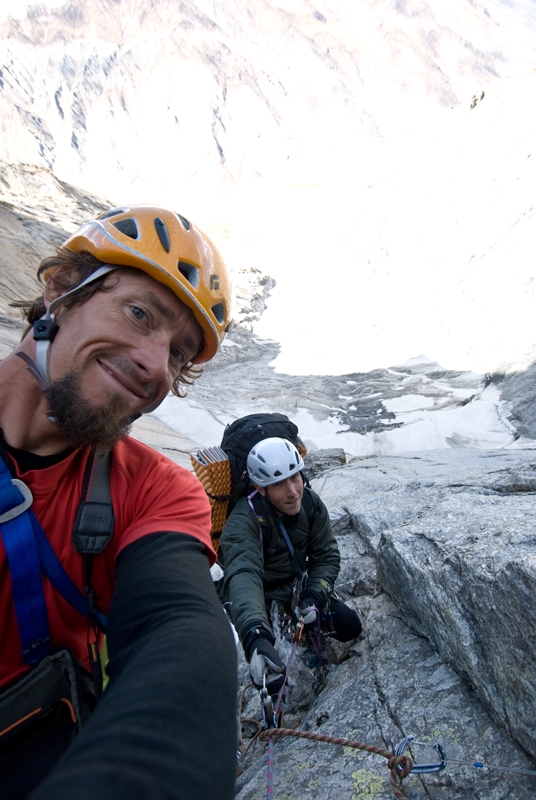 Jonny Copp and Micah Dash were two of America's leading alpine climbers, traveling to the farthest corners of the world in search of first ascents in the purest of style. Jonny and Micah believed the summit meant something, but style was everything.
Sponsored by Black Diamond Equipment, La Sportiva, Mountain Hardware and Patagonia the Copp-Dash Inspire Award has been formed, to support climbers who choose to follow a similar path, both in life and in the mountains.
The goal is to assist climbers before, during and after expeditions with financial grants and multimedia instruction to help empower them to share their adventures with a wider audience. Storytelling mentorship (before and after the expedition) will be provided by the Adventure Film Festival, Alpinist Magazine, Sender Films and professional photographers John Dickey and Mikey Schaefer.
Please visit the American Alpine Club for details. Applications are due by March 31, 2010.
[Jonny and Micah, Kashmir, India. Photo: Jonny Copp]
« Bad Weather in Patagonia – Mikey & Kate Settle for Aguja de la "S"; Colin Solos Aguja Guillaumet 180° South: The Premiere, The Book and the Inspiration Behind them Both »