---
---
Surfer's Benefit for Chile at Brushfire Records in Los Angeles
Mar 31, 2010
March 31, 2010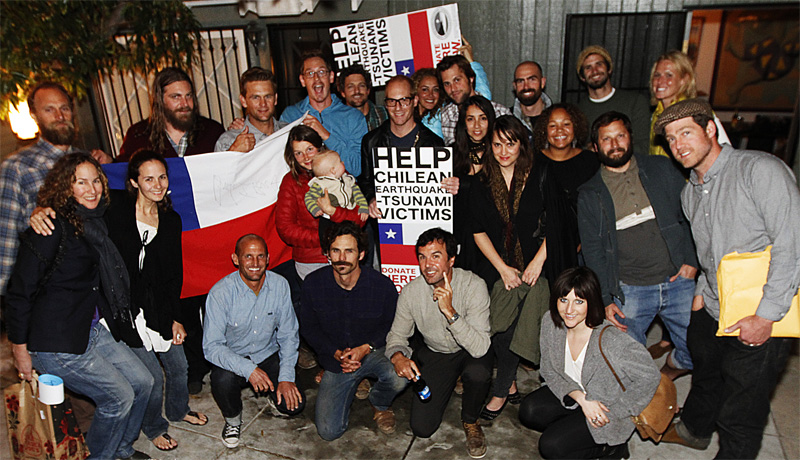 Last Friday, March 26 was a surfer's benefit for Chile at Brushfire Records: the evening featured an impromptu and intimate gathering of friends, surfers, artists and musicians coming together to raise funds and solidarity for victims of the recent massive earthquake and tsunami in Chile. Local surfers and fishermen in Chile who've always lived the simplest of lives are among the hardest hit and in need of help. Many surfers and artists hold a deep appreciation for the awe-inspiring Chilean coast that was hit hardest by the tsunami, and they came together on Friday night at Brushfire Records.
Editor's note: Today's update comes from Josh Berry, Save The Waves' Environmental Director. Josh recently returned from Chile where he and other Save The Waves activists and partners, including Waves 4 Water, helped distribute water filtration systems to the hardest hit coastal areas of the earthquake/tsunami-ravaged country. Josh and the guys from Waves 4 Water stopped by Patagonia HQ last week and then headed further south to attend this benefit event organized by Patagonia ambassador Chris Malloy.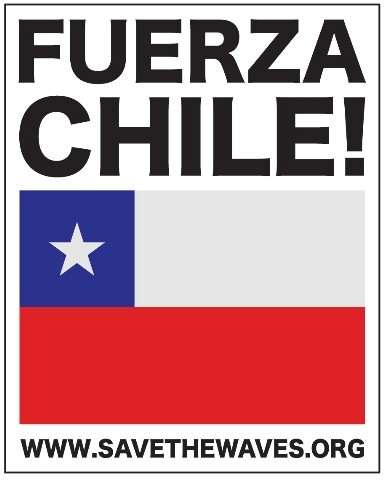 Brushfire Records graciously hosted the evening at their Los Angeles studios with musicians Jackson Browne, Jon Swift, White Buffalo, Andrew Bird and the Los Angeles alt-rock band Dawes. Patagonia's very own surfer-filmmaker Chris Malloy was the master of ceremonies. The artists performed heart-felt acoustic and electric sets for a tiny sold-out crowd inside Brushfire's recording studio with the onlookers spilling out into the studio backyard. The evening also featured an auction of art, photos and other donated items from surfing/art luminaries Jack Johnson, Kelly Slater, Shepard Fairey, Thomas Campbell, Wolfgang Bloch and others.
Chris Malloy summed up the community's feelings at the event: "My entire family and I forever hold priceless memories of great times with our generous friends in Chile. The least we can do is give back to this place and its warm people who have given us so much."
A splendid time was had by all, many empanadas were eaten, some tears were shed for our Chilean hermanos, and over $10,000 was raised for Save The Waves Coalition's ongoing Chile relief effort.
Learn more and support the movement at SaveTheWaves.org
Save The Waves and Chile's coastal communities extend a special thanks to the entire Malloy clan – Chris, Keith, Dan, Carla, Pearl & Emmett (plus their significant others who all pitched in for the event), Brushfire Records, and all of the musicians and artists for their tremendous creative support.
More photos of the evening at Save The Wave's blog – all photos by Save The Waves and Jason Murray.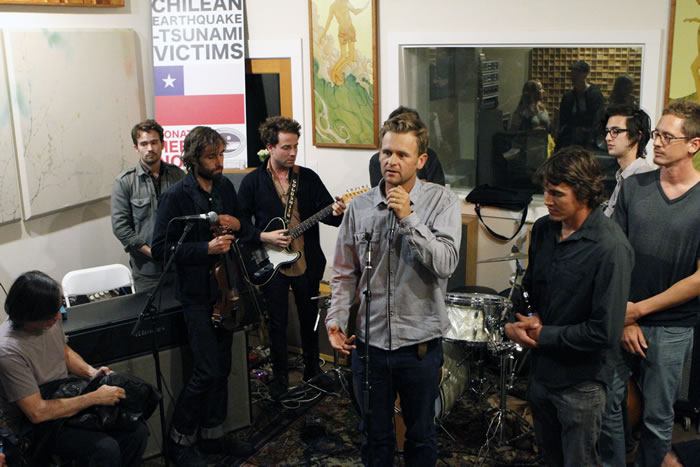 [Chris Malloy greets the crowd after working hard to pull this event together in a very short period of time.]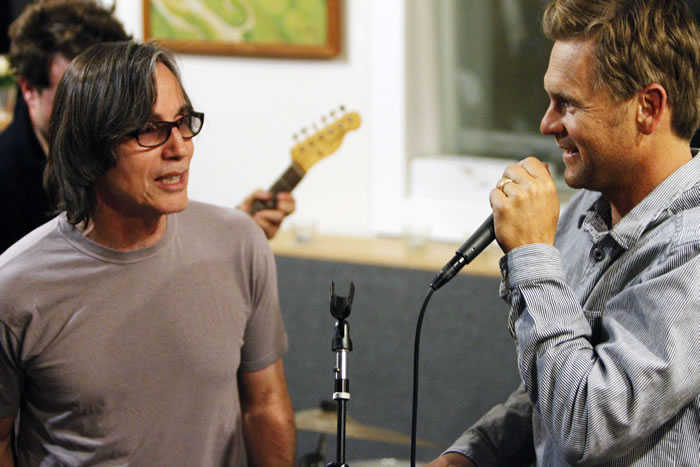 [Introducing the amazingly generous Jackson Browne.]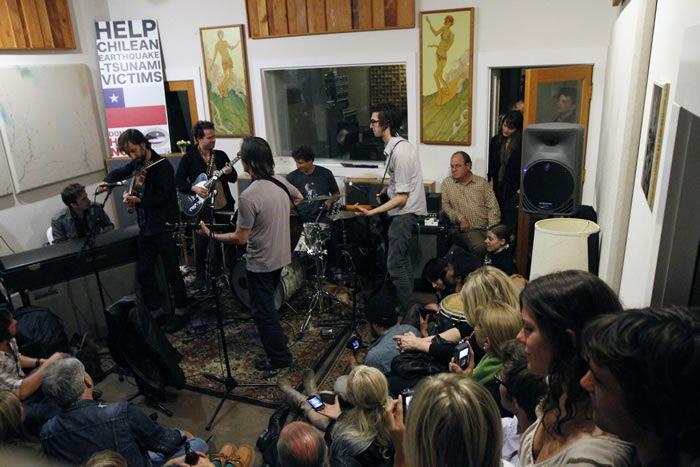 [Super jam.]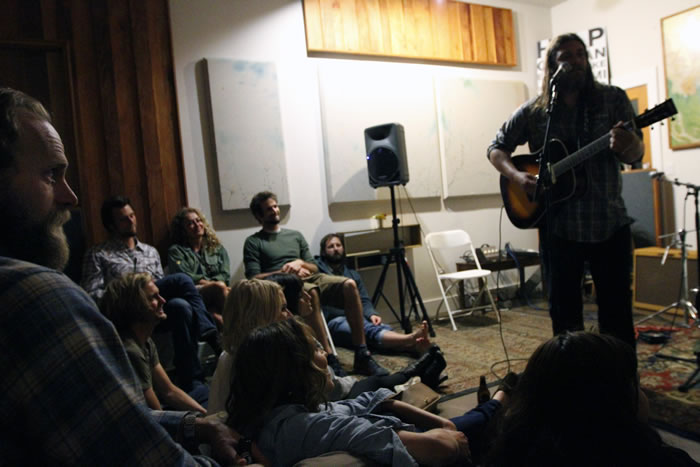 [If you're not already familiar with The White Buffalo, having a listen is highly recommended.]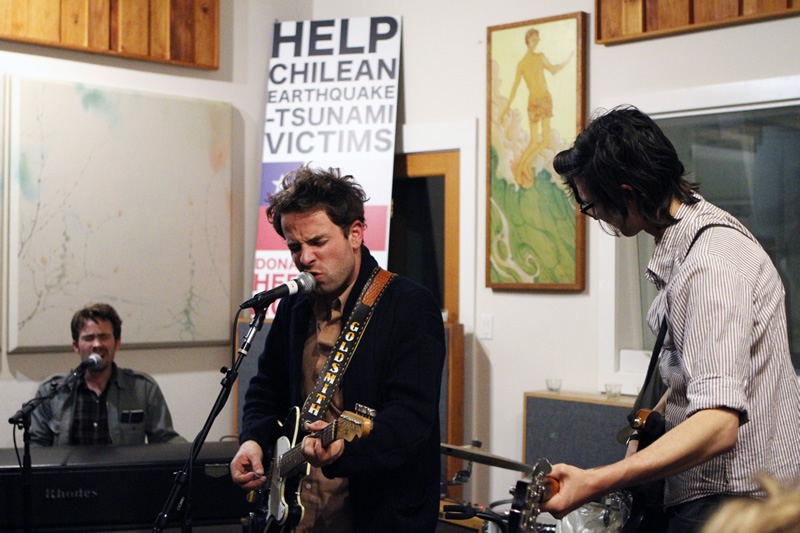 [Dawes will be paying at the Bonnaroo music festival this summer.]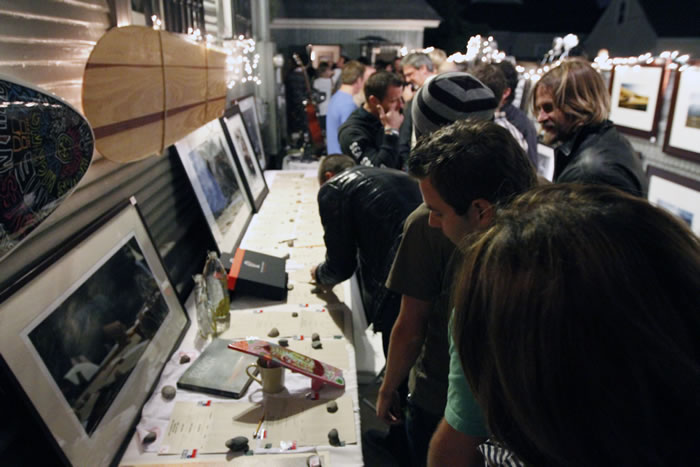 [Browsing the silent auction.]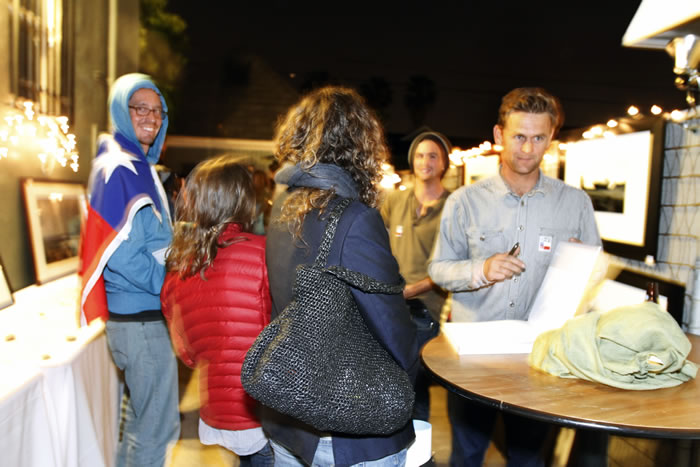 [Josh Berry and Chris Malloy.]
All of us at Patagonia would like to thank Save The Waves for their dedication and ongoing efforts to not only help the people of Chile but protect threatened surf breaks around the world. We're excited about their World Surfing Reserves initiative and the potential it has for permanently protecting our planet's most precious surf breaks.
« Blank on the Map – in the USA The Tin Shed Gets Tuned Up for Spring »