---
---
Talk About Your Dream Expedition, Win a NOLS Trip
Aug 23, 2010
August 23, 2010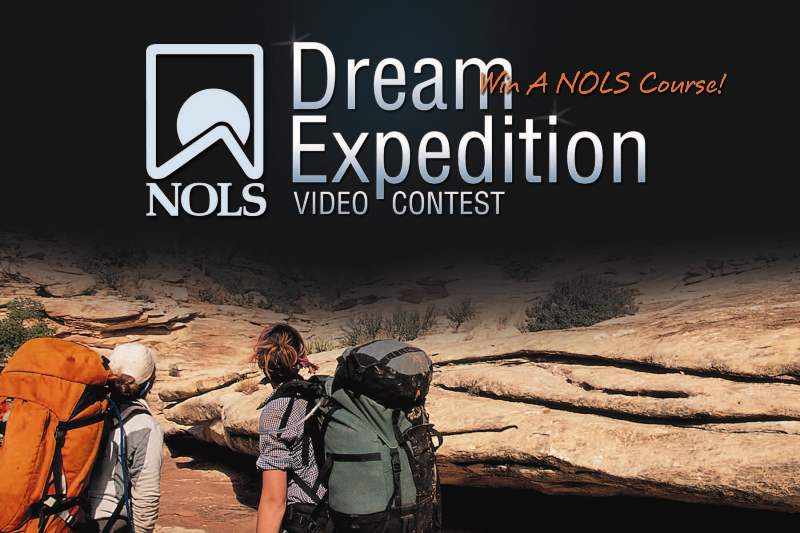 Let's put this in the simplest possible terms: If you can pick up a video camera and press "record," you have a chance to win a kick-ass trip.
It really is almost too easy: all you have to do is submit a short video describing your dream expedition. If you're at a computer, chances are good you're sitting in front of a video camera right now. Click the "record" button and spill the beans. Tell the world where you dream of going and click "submit." Make it good, and you can plan on packing your bags . . .
——
So where do you dream of going? A climbing trip to the Karakoram? A carbon-neutral quest for surf along the Baja coast? Perhaps you've got some pow to shred on the shoulders of Kamchatka's temptingly remote volcanoes. Regardless of where you dream your dreams will take you, a NOLS course is the best first step to getting there. That's why the National Outdoor Leadership School, the leader in wilderness and leadership education, is offering their classic Wind River Wilderness course as the top prize for the best Dream Expedition Video.
Spending a solid month hiking, bagging peaks and catching trout in some of America's most beautiful mountains not your thing? No sweat. The grand-prize value can be applied to any NOLS course you're eligible for – it could be sailing and sea kayaking in the Gulf of California, mountaineering in the Waddington Range, exploring Amazonian rainforests, or losing (and finding) yourself on a three-month expedition to Patagonia. It's up to you. Oh . . . did we mention money for domestic travel expenses is included, as well as all the Patagonia gear you need to stay comfy on your trip?*
So don't dally: Check out the full contest details, get yourself a camera and give the NOLS folks a taste of your inner Scorsese.
*visit the NOLS contest page (www.nols.edu/contest) for complete rules and award guidelines.
« Rain on the Tent Winters of My Life, Howard Weamer »