---
---
53 and Growing – Announcing the Opening of Our Latest Patagonia Stores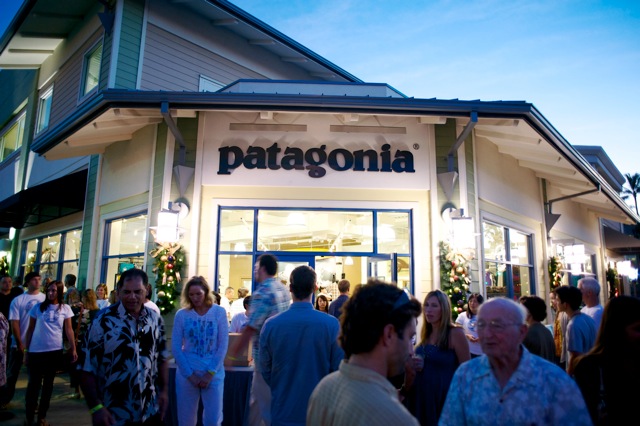 "Opening a store is like a marriage: you want it to be forever and you want everyone to be happy," says Robert Cohen, Patagonia's VP of global retail.
With the August opening of Patagonia Honolulu, and the December opening of Toronto and a second store in Santiago, Chile, we've tied the knot three times this year and are now up to 53 Patagonia-owned stores worldwide. It's a veritable Big Love! (There also are a slew of single-brand Patagonia stores owned by Patagonia dealers everywhere from Antwerp to Burleigh Heads.) Three more Patagonia-owned stores are in the works this year in Kichijoji and Chiba, Japan, and San Sebastian, Spain.
Above: The grand opening of our Honolulu store on December 12 was a Who's Who of the surf side of the company. There was food, live music and a silent auction benefiting our environmental partners on the islands. Photo: Morgan Maassen
"It's unreal the way our store count is growing" Cohen said. "We realize there's a limit to our growth. But 53 stores around the world isn't that many. The number of places we aren't is enormous."
Cohen says he'd like to be able to open eight to ten stores a year. (Look out Starbucks!) But it's not always easy finding the right building in the right neighborhood, let alone the community that understands and appreciates the Patagonia brand.
"I can't tell you how much time I spent in Brooklyn before I realized opening a store there wouldn't bring that many new customers into our brand. "Most people who live in Brooklyn who know our brand work and shop in Manhattan or on the internet."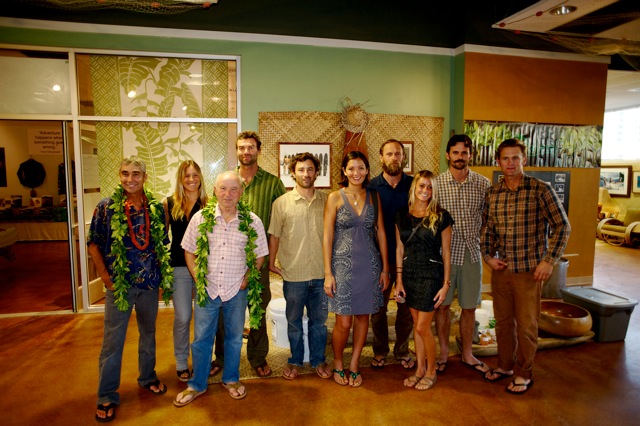 Patagonia ambassadors and family at Honolulu's grand opening included: (L-R) Gerry Lopez, Mercedes Maidana, Yvon Chouinard, Kohl Christensen, Fletcher Chouinard, Kimi Werner, Keith Malloy, Kim Diggs, Dan Malloy and Chris Malloy. Photo: Morgan Maassen
Cookie cutters are not part of the toolbox. Each store has its individual flair and flavor spiced with vibrant colors, one-of-a-kind displays and amazing sports images installed by our visual design team. We like historic buildings when we can find them and like a good marriage prospect, we like them unattached – that is, freestanding. Which is not to say we always get what we want. We do have a few stores in slightly more mall-like environs.
We use existing building materials whenever we can to preserve the integrity of each store. We also use repurposed, recycled and sustainably produced materials, and no-VOC paints and finishes with an eye toward minimizing our environmental impacts. We want our stores to be gifts to their communities. Because we're trying to create a living, breathing version of the brand, we view the building as much a part of the story as the products inside.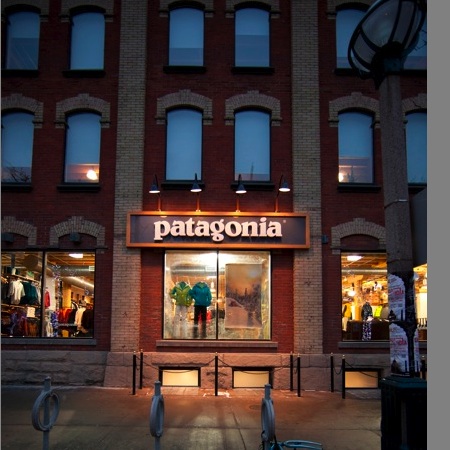 Yesteryear's Gurney Stove Building is today's Patagonia Toronto. Photo: Tim Davis
The building that houses Patagonia Ventura, our very first store, was once a slaughterhouse (It's far less grisly now). Patagonia St. Paul was an oil-stained auto repair shop in a tree-lined neighborhood once frequented by gangster John Dillinger. Patagonia Boulder first opened in 1876 as the "Temple of Fashion." Oh, how things change.
Employees are even more critical to Patagonia store chemistry. Along with customer service, product knowledge and an interest in the outdoors and concern for the environment, you''ll find people engaged in their communities: passionate bicyclists; die-hard surfers and skiers; fence-pulling, river-cleaning environmentalists.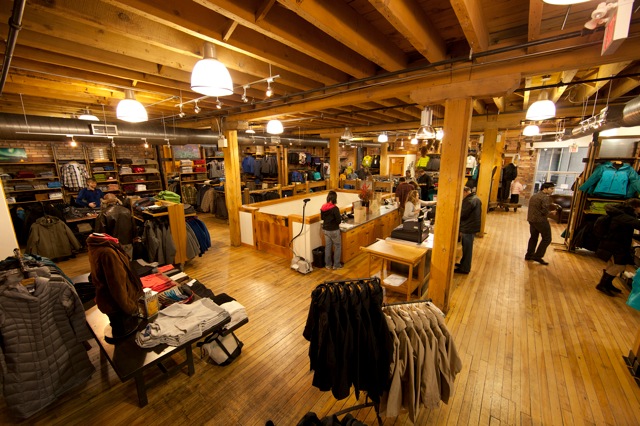 Patagonia Toronto, from the inside. Photo: Tim Davis 
You'd think that with the ease and efficiency of internet sales – open all hours, accessible from the smallest town, no car required – that brick-and-mortar stores would be a little dated these days. But for the customer who actually wants to see the things they're interested in, try them on, and have his or her questions answered face to face, there is no place like a Patagonia store.
This is where you'll find our 53 stores worldwide:
26 U.S.
16 Japan
5 Europe
2 Australia
2 Chile
1 Argentina
1 Canada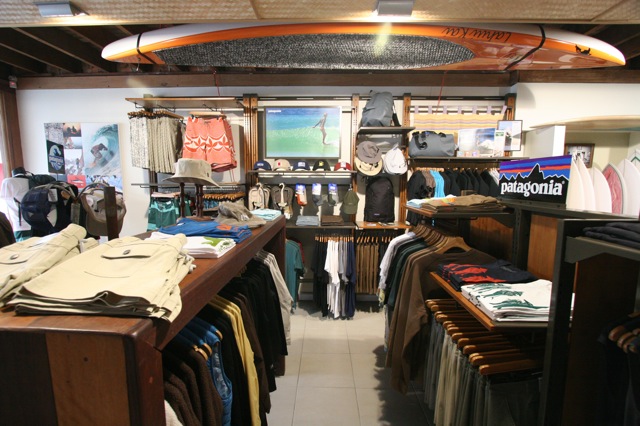 The inside our new Burleigh Heads, Australia, surf shop – a Patagonia single-brand store owned by a wholesale partner. Photo: Tim Davis
« From the Trenches series – The Belay Parka Girls Gone Wild Gypsy Van Chronicles—Part One »