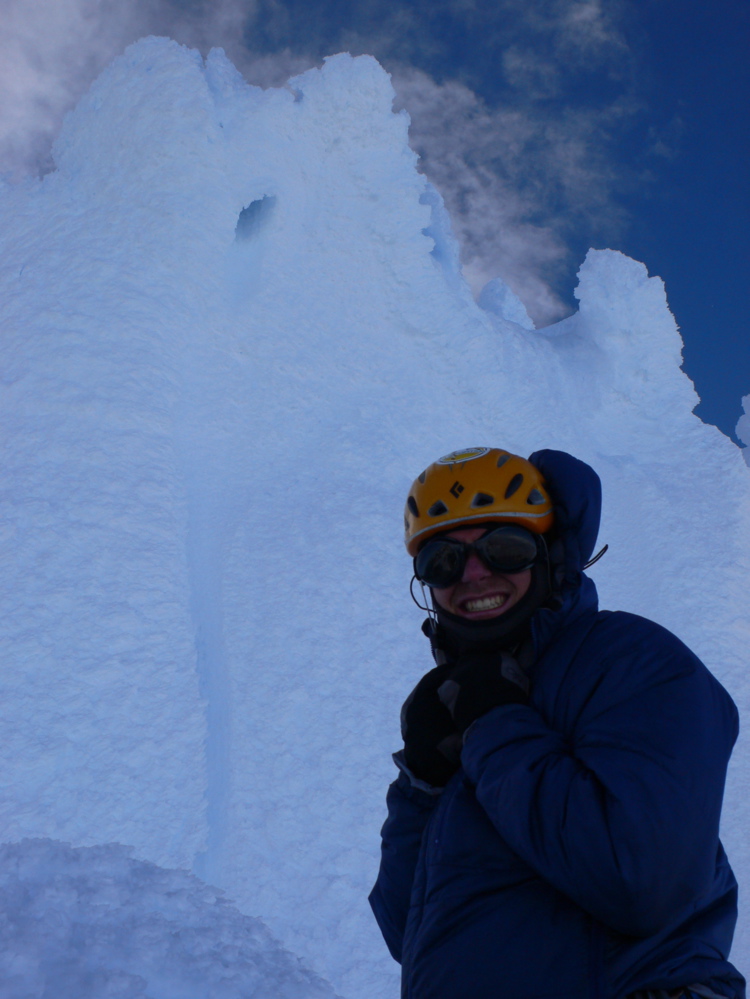 Last week we posted about some major grant deadlines and mentioned that, contrary to popular notion, most of the grants go to trips other than cutting-edge adventures. In fact, the AAC just announced the latest recipients of their biannual "gateway grant" – the Mountain Fellowship Grant, which awards young climbers (age 25 and under) tackling ambitious projects in remote areas. The award is 100% endowment-funded, and I love how it helps aspiring dirtbags undertake adventures they couldn't otherwise afford.
Many of the recipients over the years have evolved into America's top climbers, and, as such, I suppose it's contributed to the decline of many a potentially respectable lifestyle. Good stuff (I know, call me a bad 'Merican – my advice to the kids: Go on adventures! Don't work too much, and don't buy into it all! Live cheaply, stay out of debt and go explore!).
Where were we?
Oh yeah, it's my favorite of all the grants – I didn't even start climbing until I was 25, and so I'm especially amazed by some of the adventures these "kids" do (I'm dating myself, I know, but indeed I've been writing about the perils of getting old, so…).
Congrats to the young guns getting after it everywhere, including those who recently got some help from the Mountain Fellowship Grant:
• Scott Bennett (25)—$600 from the Rick Mosher Fund for a possible first ascent of Cerro Pollone's East Peak, Argentina.
• Tyler Botzon (21)—$400 for to attempt on Ama Dablam, Nepal.
• Christopher Carter (21)—$400 for ski mountaineering in Altai Mountains, Mongolia.
• Sean Dormer (22)—$1,000 from the REI Challenge Fund for possible first ascents in Arrigetch Mountains, Alaska.
• Hayden Kennedy (20)—$400 for a possible first ascent of the North Face of Chamlang, China.
• Jewell Lund (24)—$400 for climbs in Kara Su Valley, Kyrgyzstan.
• Jacon Mayer (23) and Max Talsky (23)—$600 each from the Boyd Everett Fund for the Cassin Ridge on Denali, Alaska.
[Four years ago to the day, Colin Haley, 22 at the time and on his Mountain Fellowship Grant-awarded trip to Patagonia, gets psyched to lead the crux pitch of a new link-up on Cerro Torre. We did our route from Jan 5-7, 2007 – the grant for that route/trip was just for Colin – I was 38 at the time! Photo: Kelly Cordes]