---
---
New Digital Surf Catalog for Fall/Winter 2011
By
Kasey
|
Sep 23, 2011
September 23, 2011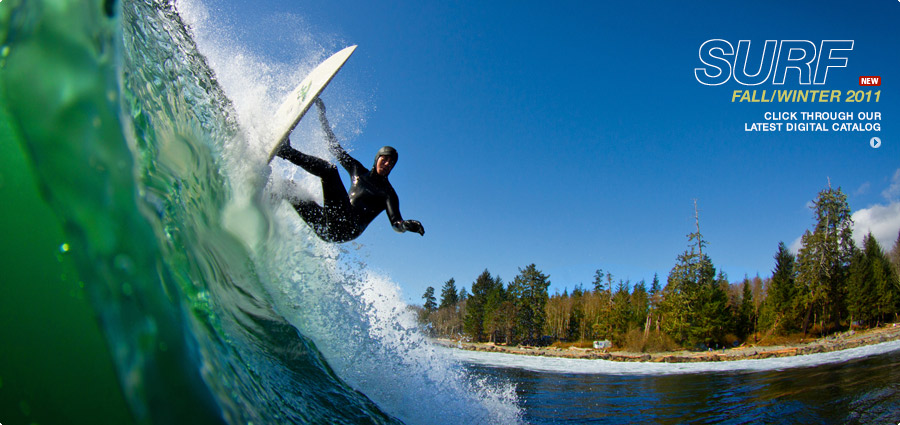 Our new digital surf catalog is up and riding. Lots to click through and enjoy here — perfect for some weekend inspiration (is that a fresh NW swell on the first day of fall?) or to cushion your Monday morning re-entry at work. Thanks to all the photographers, videographers, ambassadors and Patagonia/FCD employees who made this one possible. And thanks to Raincoast Conservation for all of their efforts in the Great Bear Rainforest.
Launch Patagonia Surf Fall/Winter 2011
Note: With all due respect to the iDevice users out there, this catalog is best viewed on your desktop computer or an Android tablet. Stay tuned for our first foray into iPad catalog design coming soon.
[Photo credits: Jeremy Koreski (top), Andrew Chisholm (bottom left), Jeremy Koreski (bottom center), Gina Sinotte (bottom right)]
« Riding Frozen Oceans Picture Story – Exhaustion »