Copp-Dash Inspire Award Accepting Applications for 2013
Nov 19, 2012
November 19, 2012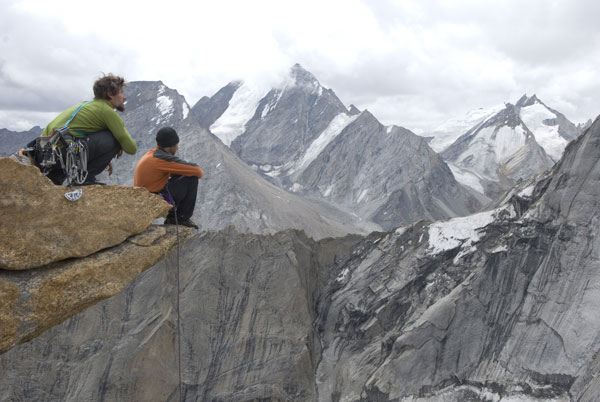 The Copp-Dash Inspire Award is currently accepting applications through December 31, 2012 for small climbing teams attempting fast and light alpine climbing objectives with a desire to creatively document and share their experience. The award was established in memory of American climbers Jonny Copp and Micah Dash, who were killed in an avalanche in China in May 2009 along with filmmaker Wade Johnson.
Sponsored by Black Diamond Equipment, La Sportiva, Mountain Hardwear, and Patagonia, with support from the Jonny Copp Foundation, American Alpine Club and Sender Films, the Copp-Dash Inspire Award will distribute $20,000 in 2013 to North American applicants.
[Jonny and Micah. Photo courtesy of Copp-Dash Inspire Award]
In honoring Jonny and Micah, the award supports climbers who choose to follow a similar path, both in life and in the mountains. The fund's goal is to assist climbers before, during and after expeditions with financial grants and multimedia instruction to help empower them to share their current and future adventures with a wider audience.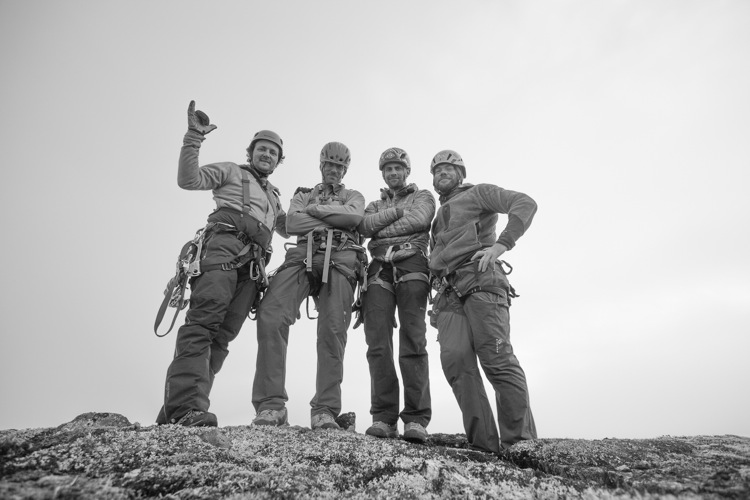 [James Q Martin, Jeff Achey, Jer Collins and Pat Goodman on the summit of Peak 2451 aka, The Phoenix, a trip made possible by the Copp-Dash Inspire Award. Photo: James Q Martin]
"The Inspire Award continues to do exactly that: inspire climbers to pursue their adventures and share their stories," says Jonathan Thesenga, Content Manager at Black Diamond Equipment. "It's a great tribute to Jonny and Micah that so many great stories have been shared by the past award winners through an outstanding assortment of photos, videos, paintings and podcasts."
For more information on the Copp-Dash Inspire Award and application downloads, go to CoppDashInspireAward.com or http://www.americanalpineclub.org/grants/g/5/Copp-Dash-Inspire-Award.
Only teams/individuals from North America are eligible for expeditions occurring between April 1, 2013 and March 31, 2014. Award winners will be announced by March 30, 2013.
[Video: Smash & Grab – An Ascent of Burkett Needle from Copp-Dash Inspire Award winners Dave Burdick, Zac West, John Frieh.]