---
---
2013 Bike to Work Week Round-Up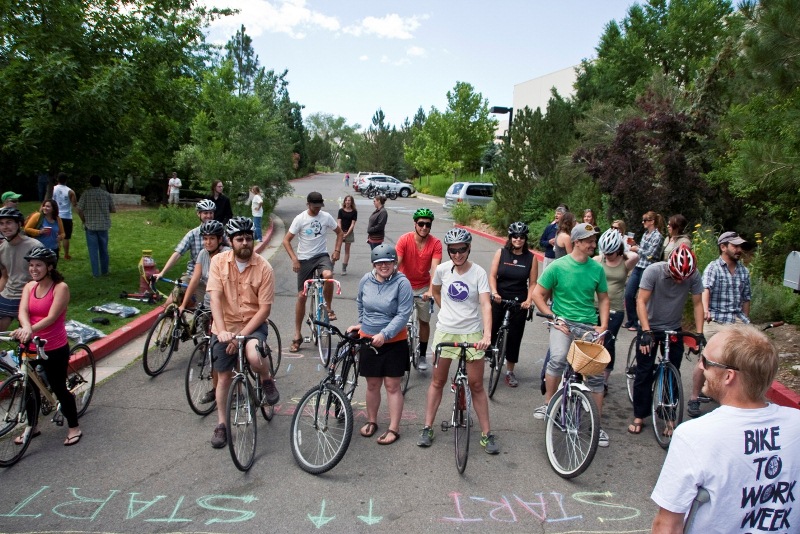 As
Gavin wrote in his preview post, we had to postpone B2WW this year and weren't
able to participate in the nationwide celebration. So here's our belated report
from the perspectives of Patagonia Reno and Patagonia Ventura (with photos from Retail). And while every day
is bike to work day for many Patagonia employees, it's become tradition to have a friendly little B2WW competition between the two offices.
Who rode the most miles this year? Read on to find out.
Reno Round-Up
By Gavin Back
"As I waited nervously on my bike for the Scavenger Hunt to begin, I glanced at the clues: 'Budweiser's Arch Enemy'….Easy. The Coors Factory next door. I rushed over there and went straight to the reception area where I was met by two gentlemen, beer drinkers, judging by their builds.
'Hi, I'm participating in a Scavenger Hunt. Do you have a flag here for me?'
'No. But how old are you?'
'24'
'No way! You're not yet 21! What year were you born, what year did you graduate and who was your high school QB?'
"I answered their questions, they seemed happy and one of them disappeared somewhere. He returned, said, 'Here's your flag' and gave me SF Giants keychain, a bottle opener and a patch. 'We often get kids in here telling us that they're on a Scavenger Hunt looking for a 12 pack. We never fall for that, but you're a good guy!'"
And so began Josh's Bike to Work Week Wrap-Up Party…
[Above: Participants in the First Annual 'Skav-unger Games' at Patagonia Reno. All Reno Photos ©Tyler Keck]
2013 was one of the most successful Bike to Work Weeks ever seen at the Patagonia Reno DC. We saw more participants than the previous year and managed a cumulative total of 3,715 miles. For every mile cycled, $1 was donated to local bike advocacy non-profits, so a grand total of $1857.50 each was given to the Reno Bike Project and Kiwanis Bike Program. Special credit to Brendan Lewis who pedaled an impressive 32 miles a day round trip! He was given an Osprey backpack as a well-earned reward.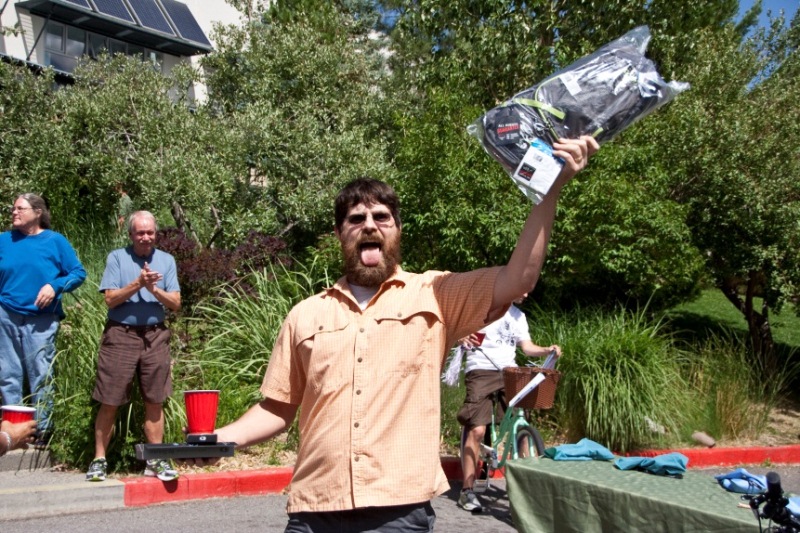 We had great incentives for cyclists throughout the week, including free breakfast every day courtesy of Chef Laura, complimentary tubes and water bottles (thank you SRAM Neutral Support), t-shirts designed by Miki Proud and Val Martino and printed by Bryan Spicher and his crew, and free Patagonia socks. In the weeks building up, bike tune-ups were provided by Eric Carter, Casey Clark, Carlos Ayala and Kevin Lippman. They all did a fantastic job ensuring that over 40 bikes were in top condition and road safe. A huge thank you to everyone.
The most memorable moments were the awesome events and raffle prizes. The B2WW Committee decided to try some new ideas this year. Wednesday morning saw a dedicated group of riders (and Sean on his longboard!) meet at 7am outside Walden's Coffeehouse, then rode together as a Critical Mass.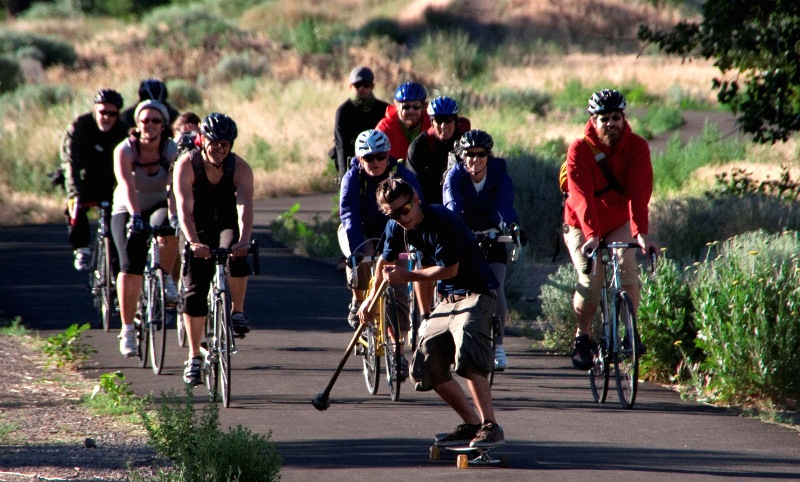 On Thursday afternoon, Celia Johnson hosted a hilarious 'Fix-a-Flat' competition, won by Nina Viola and Bryan Spicher. Honorable runners up were Amy Garrahan and Joel Oberly.
The week came to an energy-filled finale, opening the First Annual 'Skav-unger Games' – an inspired idea from Tyler Keck. Having been given a map and five clues, contestants had to ride to the selected destinations and find a hidden flag and return it to Tyler (no body checks allowed!). Combining fast legs and smart powers of deduction, our five winners were Ethel NÍ Mhurchú, Val Martino, Jon Fairchild, Eddie Davis and Bobby Toms.
While we were entertained by DJ Flatliner and a keg of New Belgium Ranger IPA, the draw for the raffle prizes took place. Each rider received a ticket for every day they rode (two if you wore a helmet) and placed the ticket into the envelope for the prize of their choice. We had a fantastic array of goods, provided by Navitas Naturals, Smith Optics, Selle Royal, Fizik, Skratch Labs and Carlos Coffee.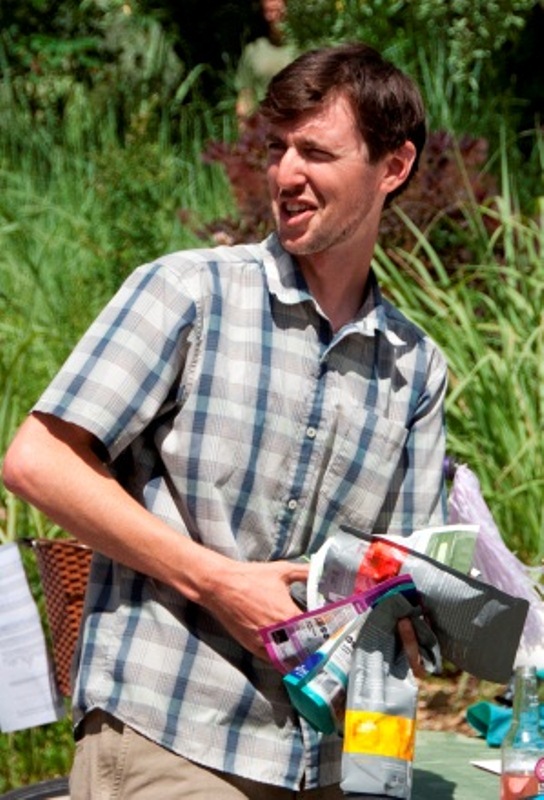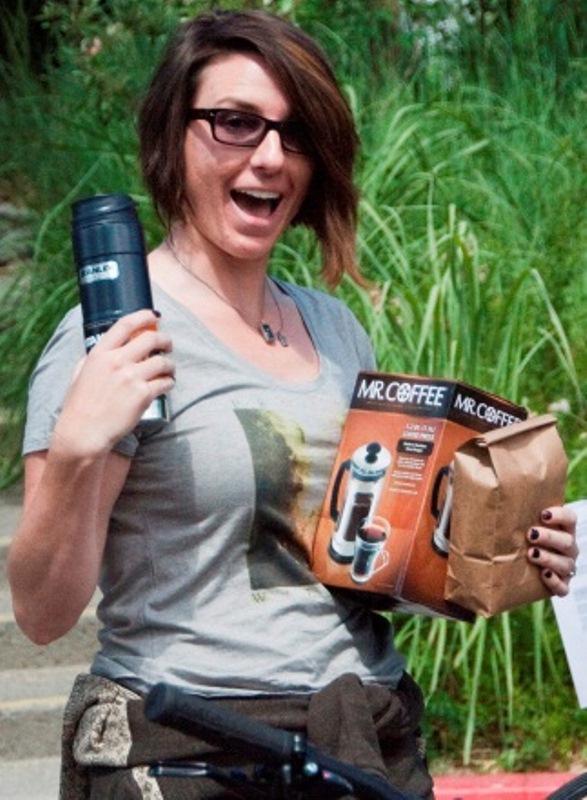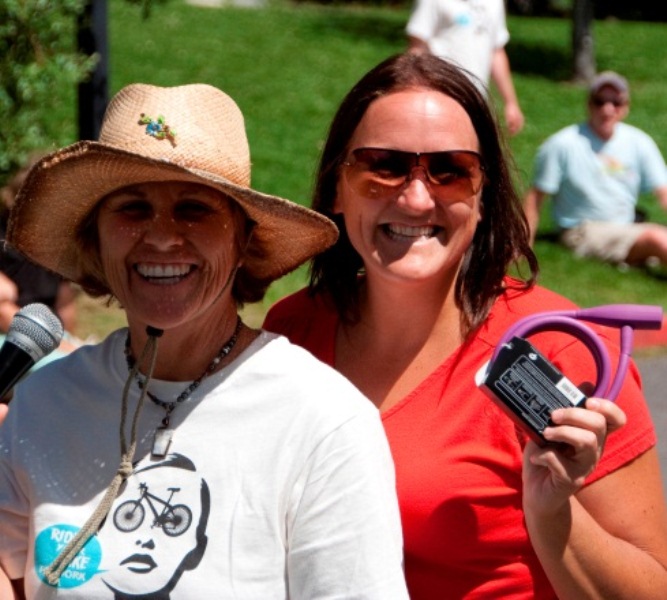 But ultimately it all came down to the three grand prizes: a gorgeous blue Trek road bike, donated by the Reno Bike Project; a stunning cruiser donated by Kiwanis Bike Program; and an amazing Raleigh 29er donated by Great Basin Bicycles. To be eligible to win the fantastic bikes, employees had to cycle to work every day of B2WW. Thanks to the great weather all week, there was stiff competition, and the proud winners were Eric Seimer from Facilities, Darin Arigoni from the Shipping Department and Nick Dols from Customer Service.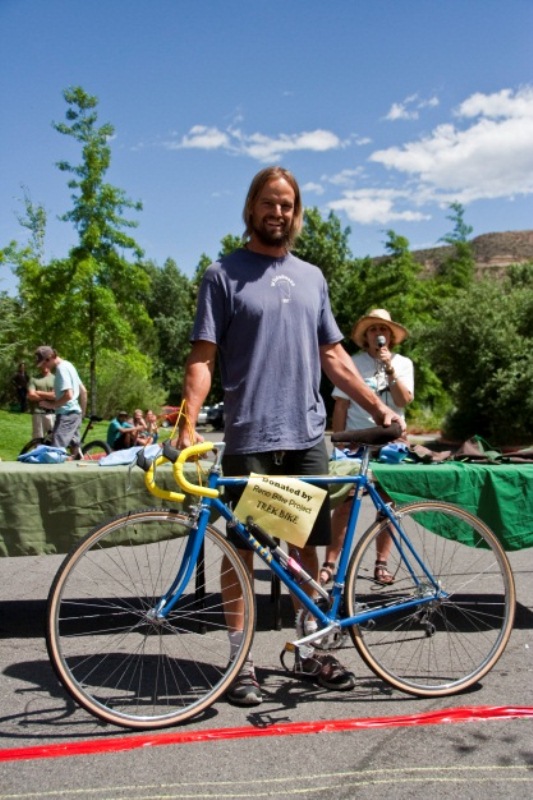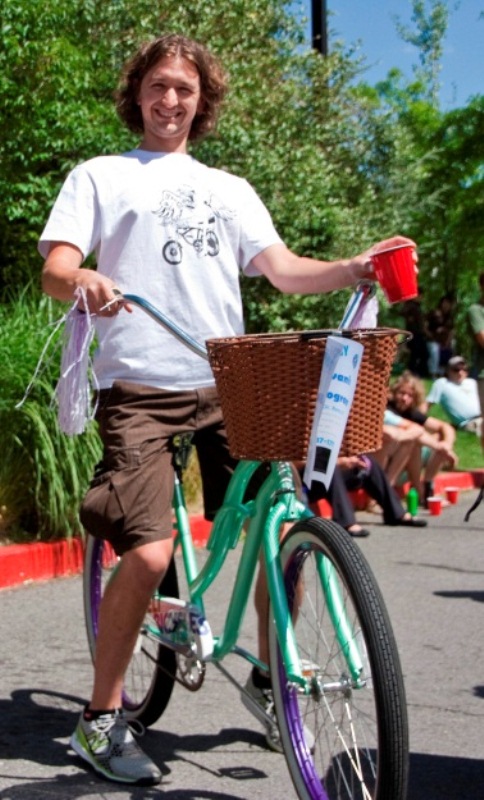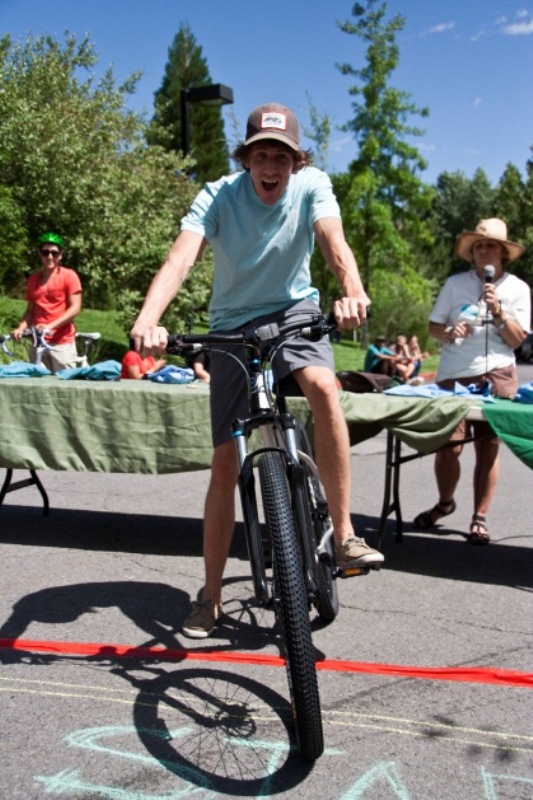 We would like to extend a big thank you to each and every one of our sponsors: Navitas Naturals, Smith Optics, Selle Royal, Fizik, Skratch Labs, Reno Bike Project, Kiwanis Bike Program, Great Basin Bicycles, Osprey, Ben & Jerry's Ice Cream, Juniper Ridge, Carlos Coffee, Patagonia, Eric Carter & Casey Clark.
I would also like to thank everyone who helped set up the B2WW events: Kim, Maggie, Tyler, Kevin & Kevin, Carlos, Celia, Ali, Susan, Bree, Bryan, Cindy and Darin.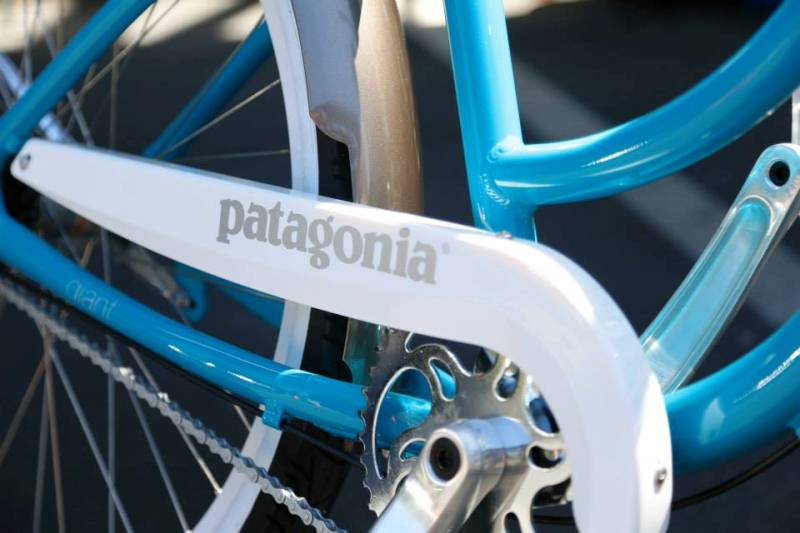 Ventura Round-Up
By Paul Hendricks
Free breakfast every day from various departments on campus? Check. Slow is Fast slide show with Dan Malloy? Why not. New Belgium beer, taquitos, and an espresso bar? Treat yourself. A "car wash" for the kiddos? Gettin' the bikes shined for summer.
   
This year, the red carpet was rolled out for those who engaged in a little pedal power to get to work here in Ventura. Apart from the perks mentioned above, riders also got free bike tune-ups from Trek Bikes of Ventura, refreshing acai berry sorbet from Sambazon, and a lunch-time fish taco ride. It was hard to miss the buzz of Bike to Work Week 2013 here in Ventura. Whether they rode for these nice perks, to get a little exercise, or to reduce our environmental footprint, the riders responded en mass. Throughout the week, 63 Ventura employees rode 1,048 miles. Our most devoted rider John Mirk (who actually rides to work every day throughout the year) logged an impressive 115 miles by the end of the week.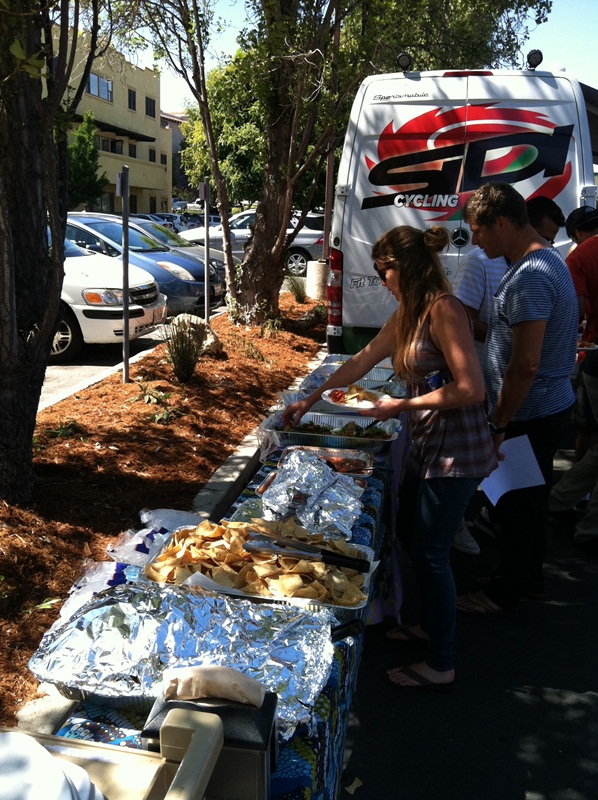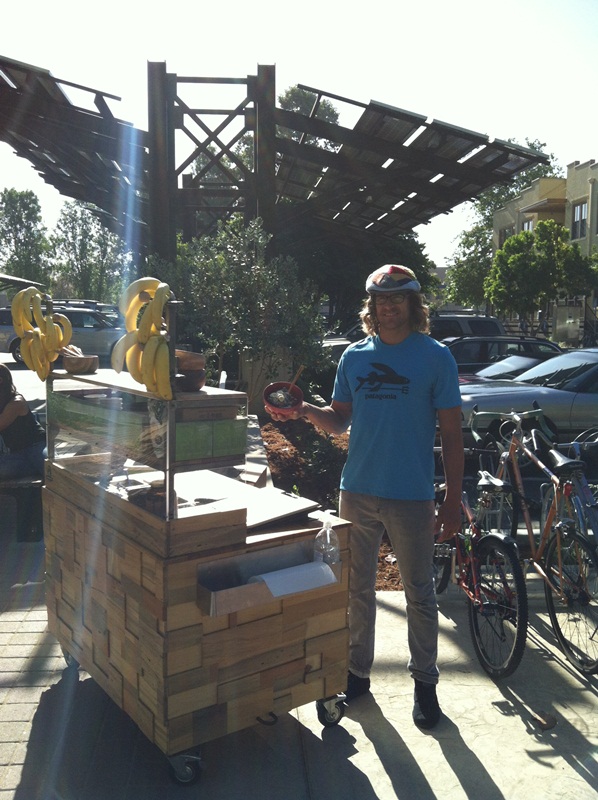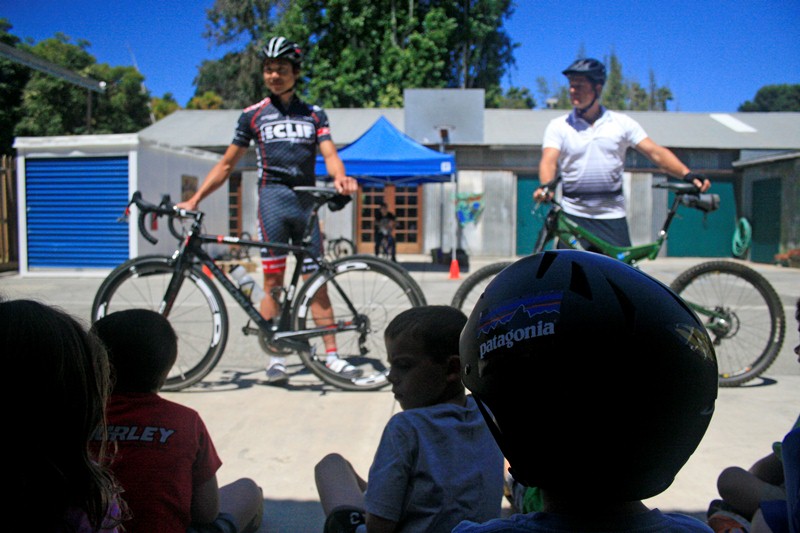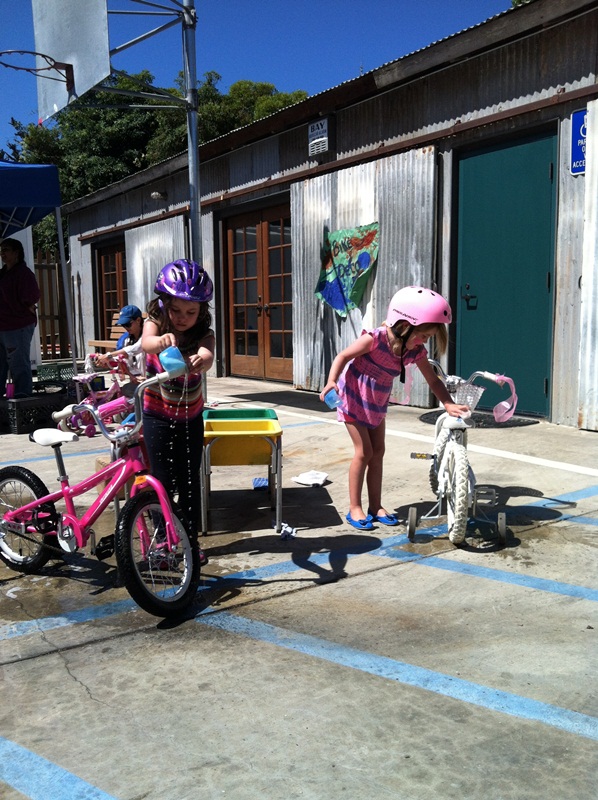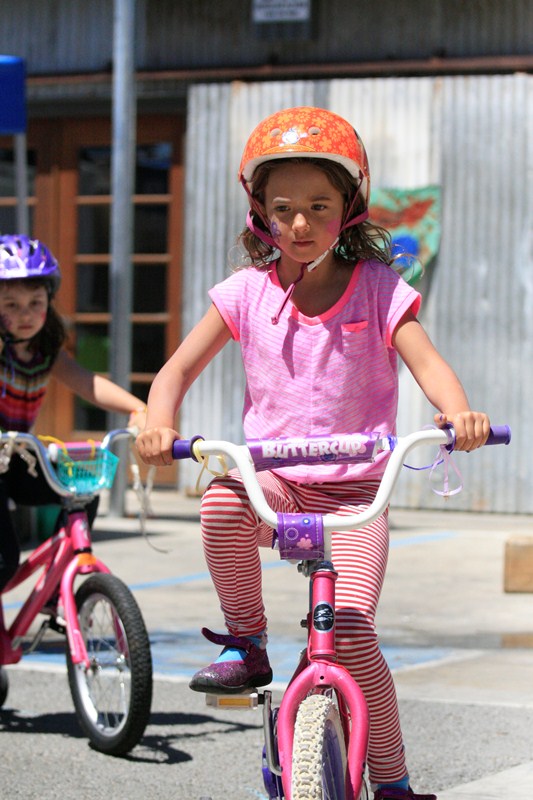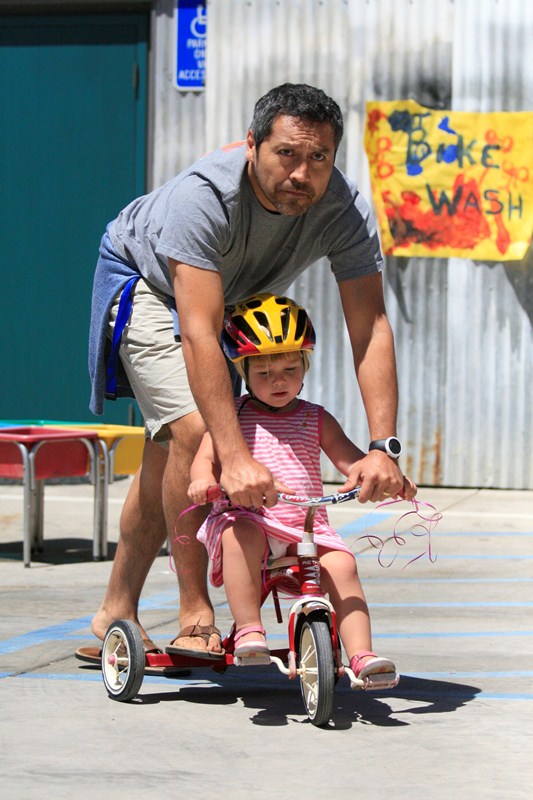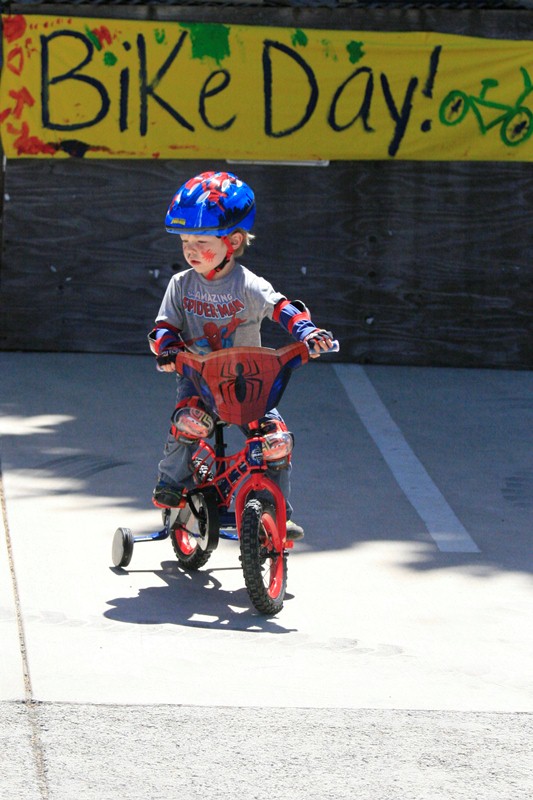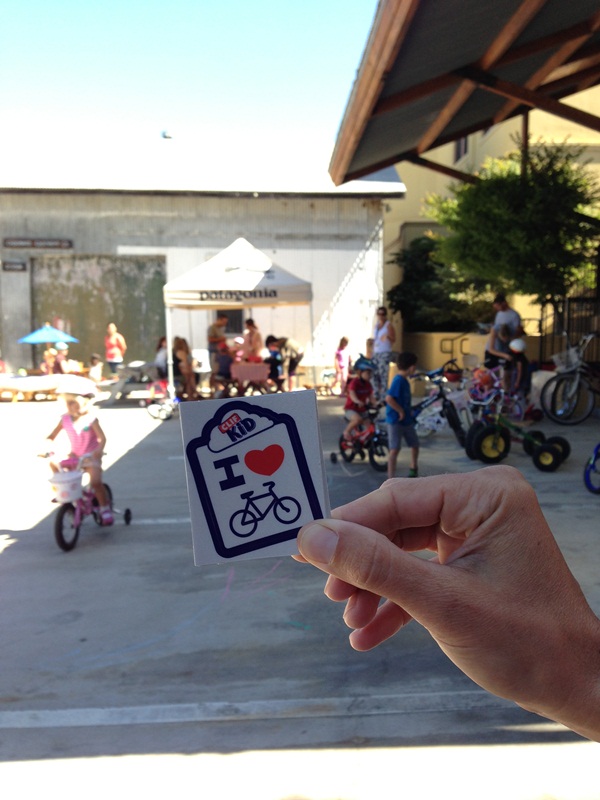 Each mile ridden by Ventura employees was matched by Patagonia with a $1 donation to VCCOOL (Ventura Climate Care Options Organized Locally), an awesome climate advocacy group promoting sustainable lifestyles and public policy. With all the miles pedaled, we were able to raise $1,048 for VCCOOL.
Despite having to get up a little earlier to ride or catch a bus (remediated by Mark Shimahara's espresso bar), coming to work a little sweatier, and braving the roads with crazy California drivers, Ventura employees were able to prevent 880 lbs. of C0₂ from entering the atmosphere – putting a little walk (or bike in this case) behind our talk of "causing no unnecessary harm." Kudos to everyone who put on their helmets and biked into the office each day this week.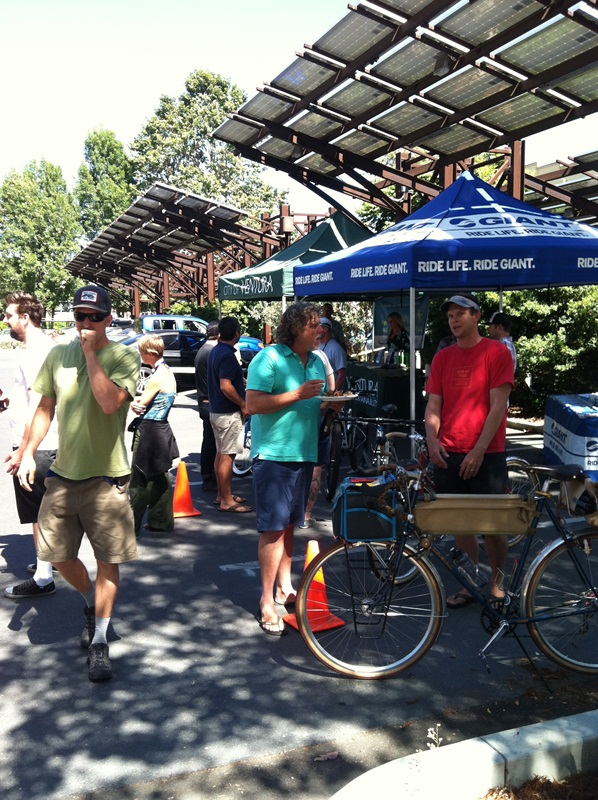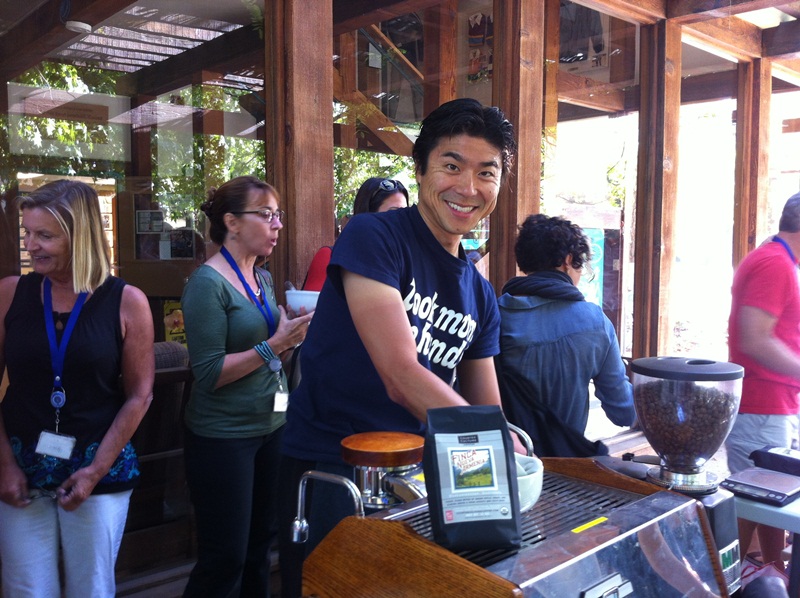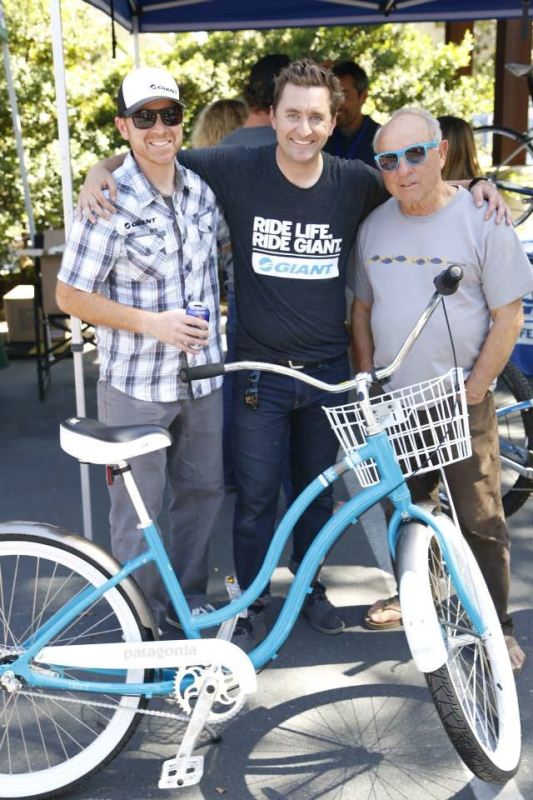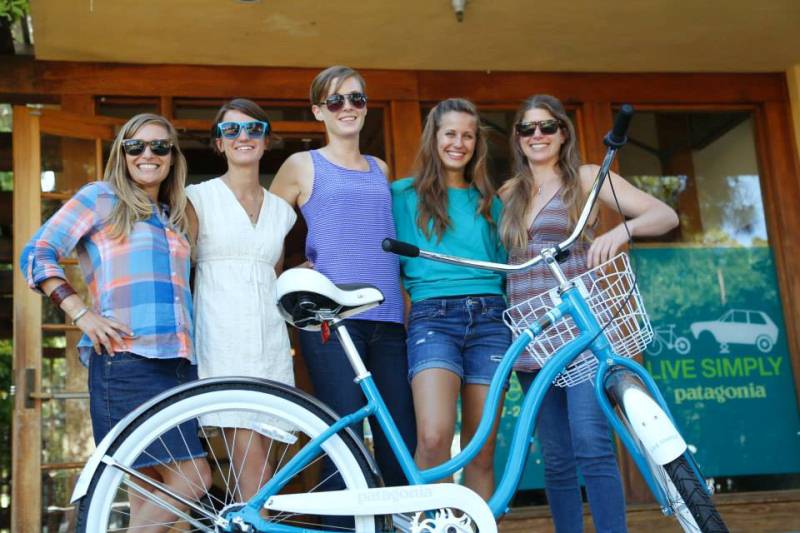 Big thanks to the B2WW committee who put some serious time and energy into making this such a great week: Allison Allen, Alison Perks, Ben Galphin, Chipper Bro, Corey Simpson, Deanna Lloyd, Erick Lord, Kyle Rogers, Lindsey Kern, Lisa Myers, Nellie Cohen, Robert Perks, Ryan Thompson, and Tracy On.
Also, a huge shout out to those who donated gifts for the raffle or donated goods for the various events: New Belgium, Smith Optics, Defeet, Teva, Skratch Labs, Selle Royal, Fizik, Patagonia Footwear, De Soto, Ergon, Giant Bikes, Counter Culture Coffee, Clif Bar, and Image Source.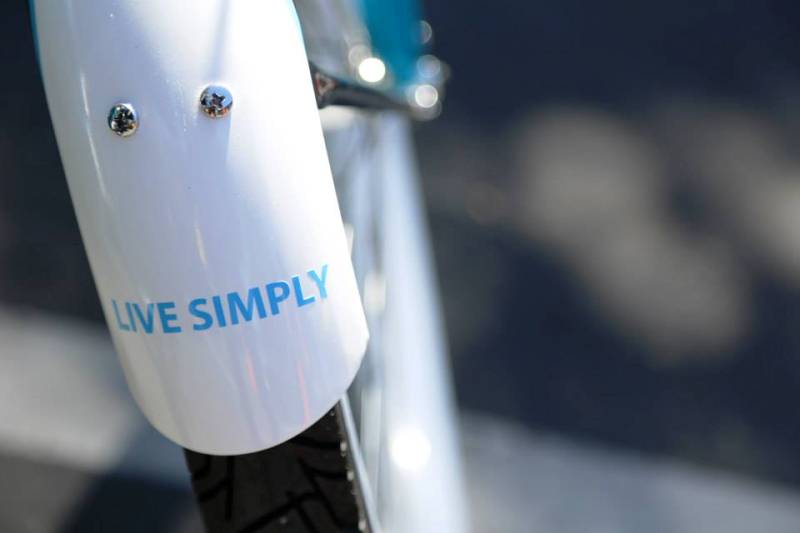 The final tally…
Ventura: 1,048 miles
Reno: 3,715 miles
Congrats to Reno for keeping their winning streak alive and setting such a great example.

Retail Round-Up
We'd also like to recognize our Patagonia Retail Stores for bringing the same enthusiasm and committment to their B2WW efforts. Here's a selection of photos from some of our stores.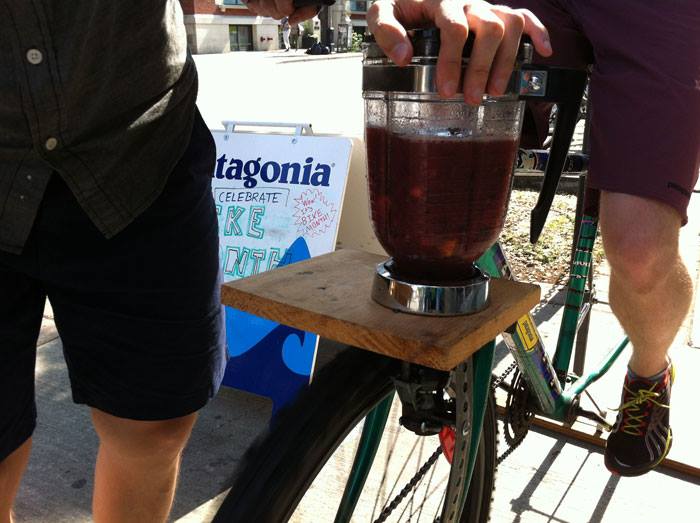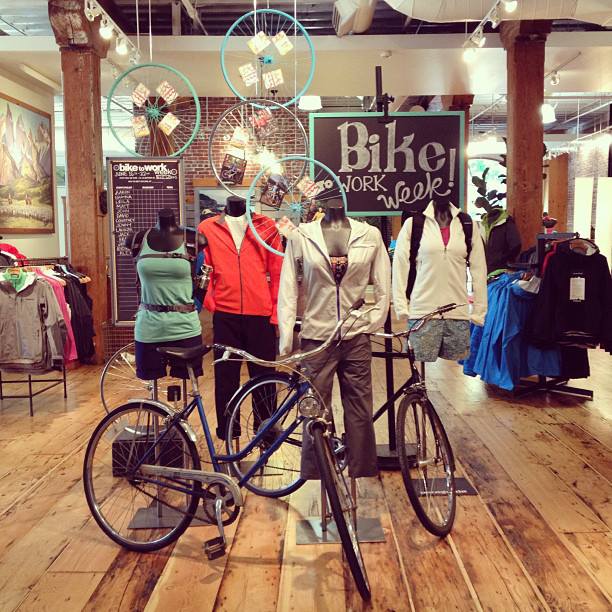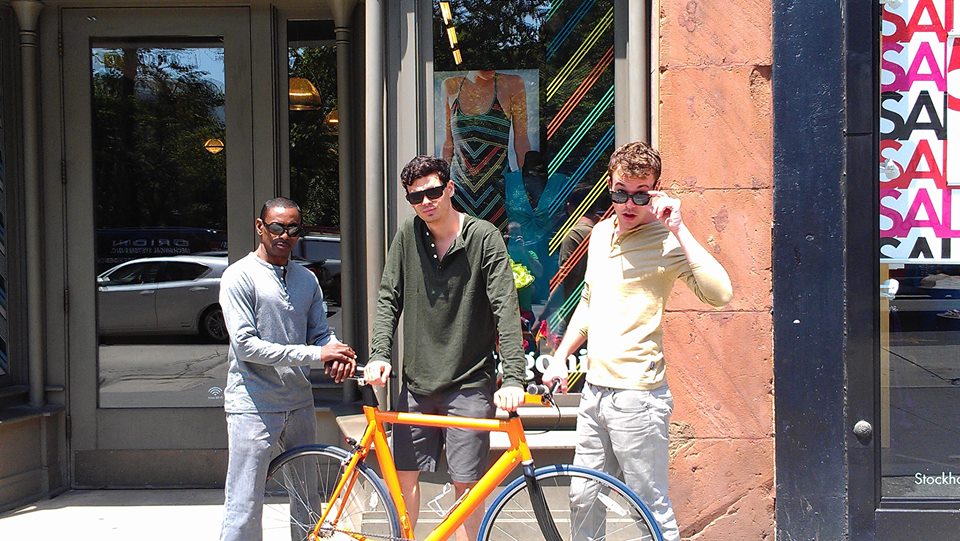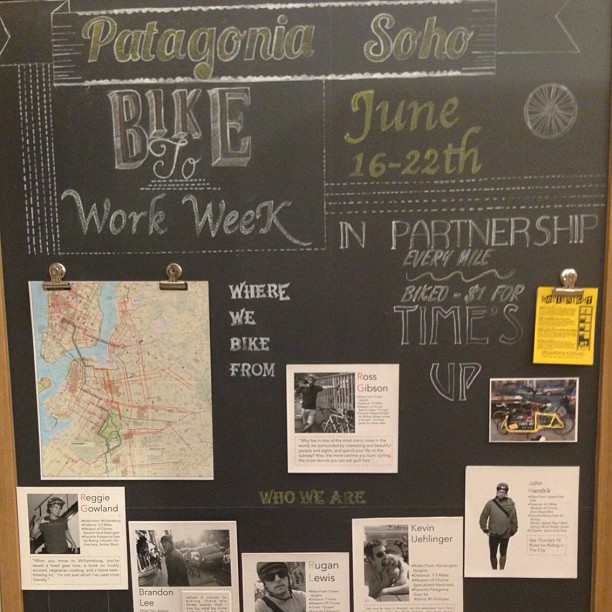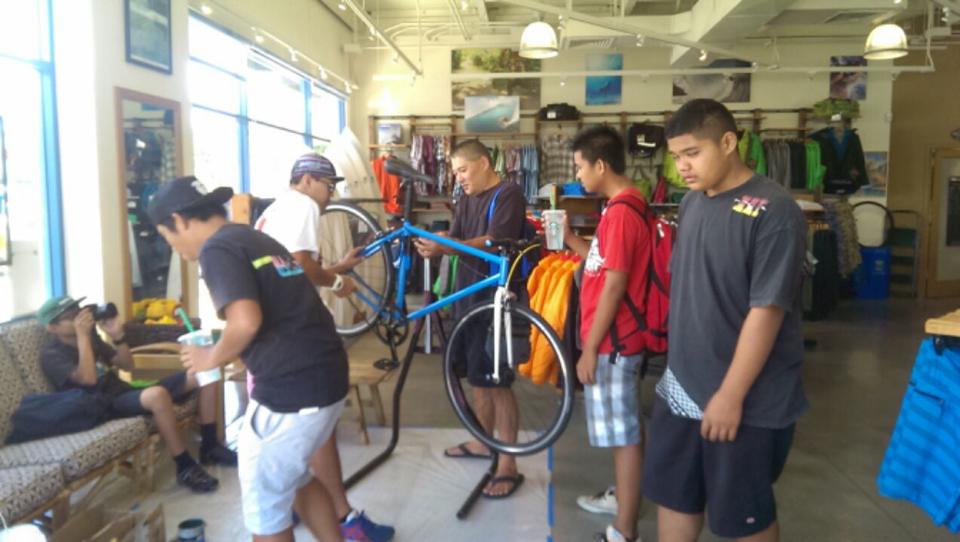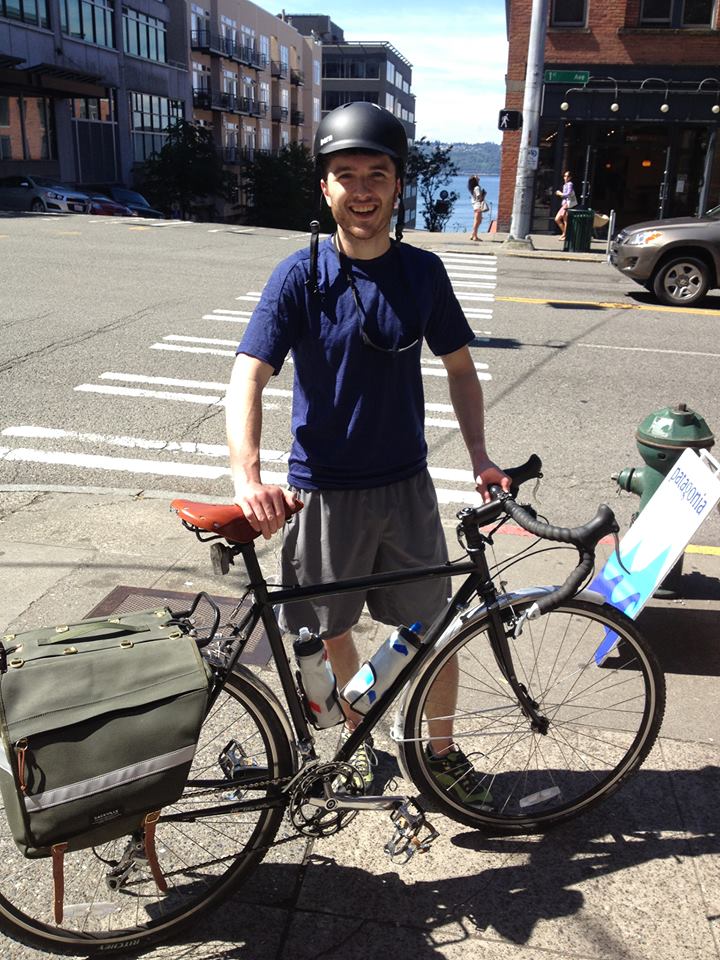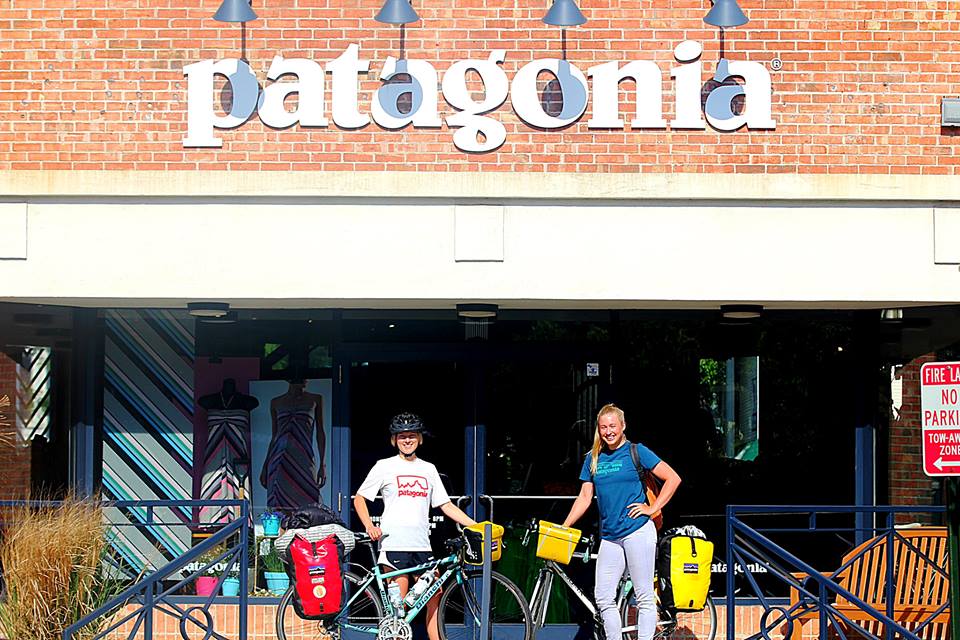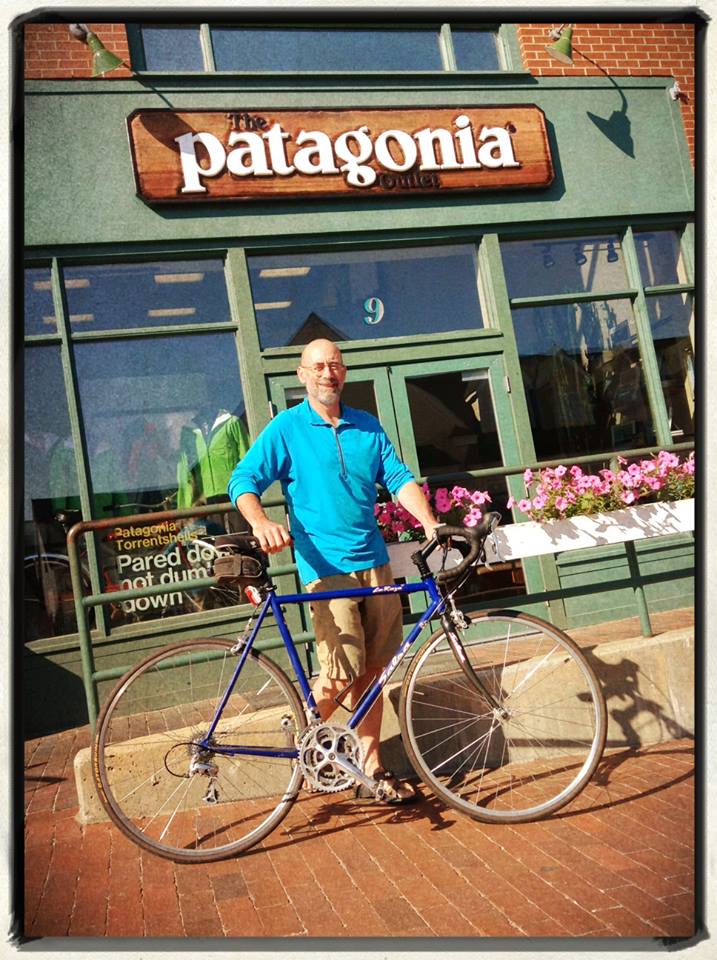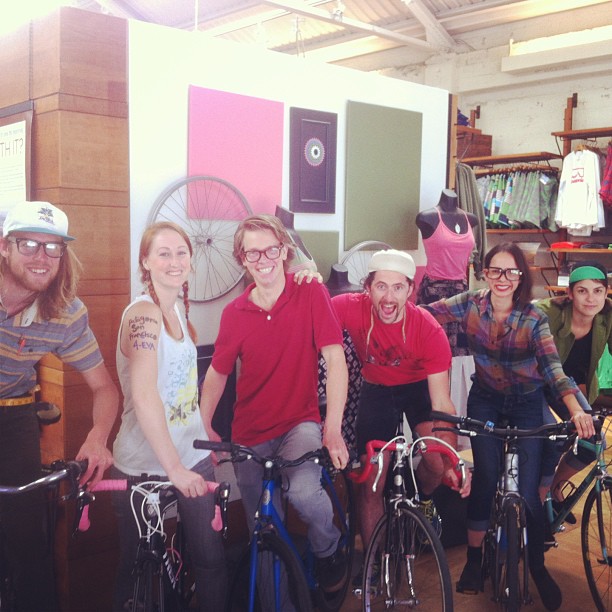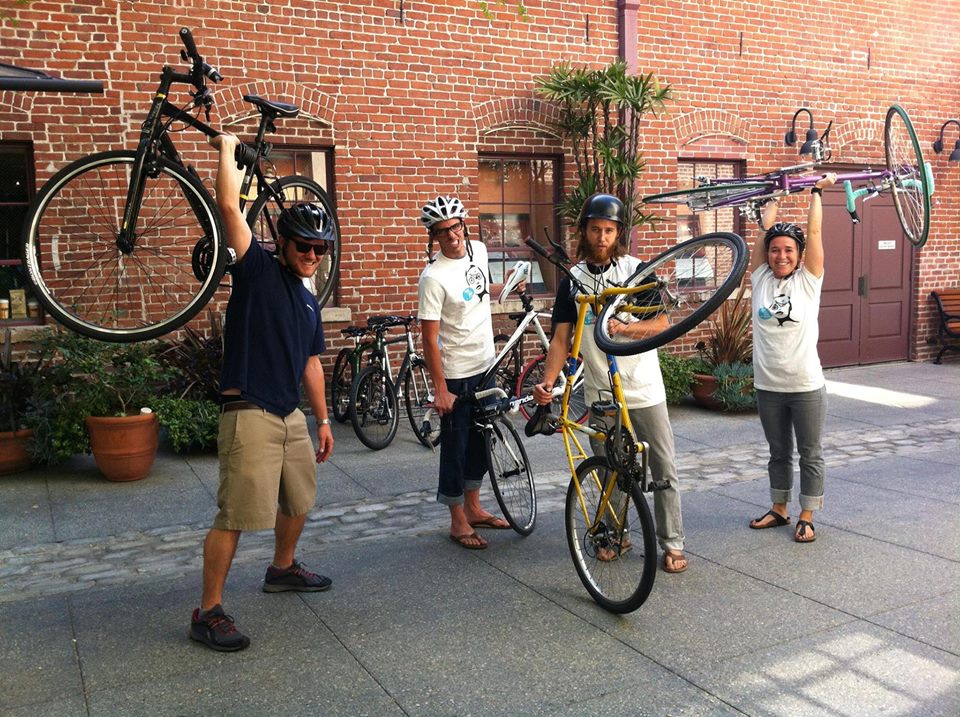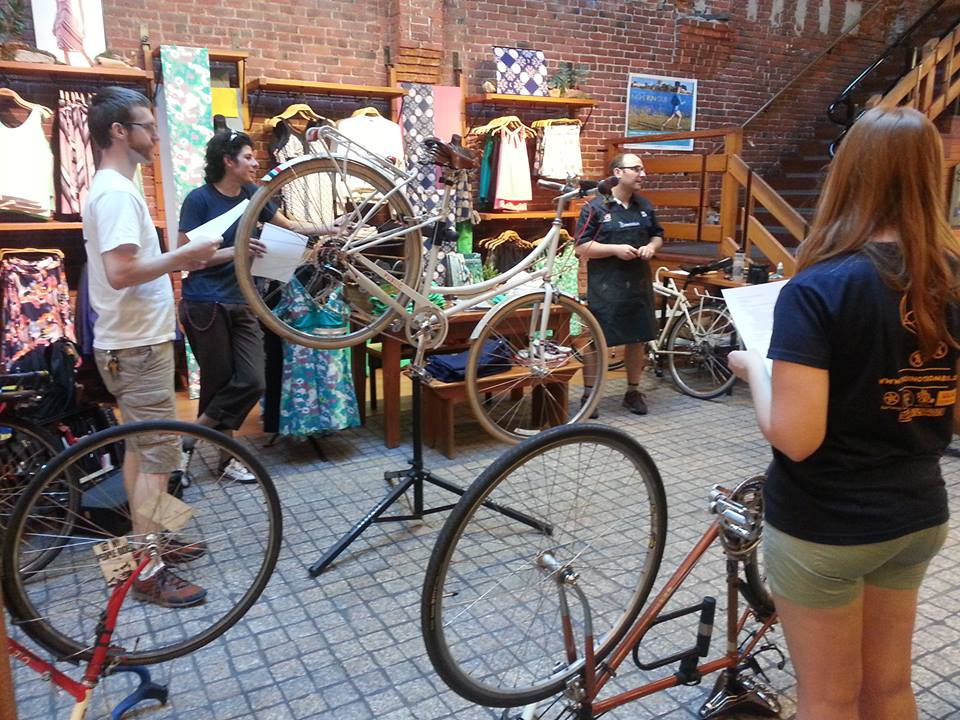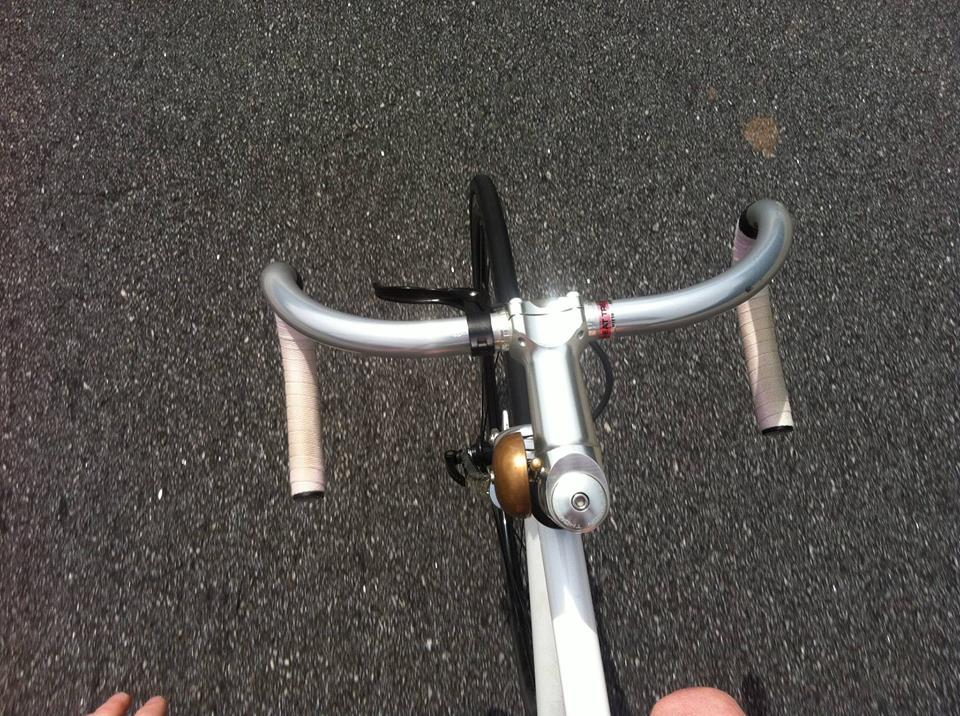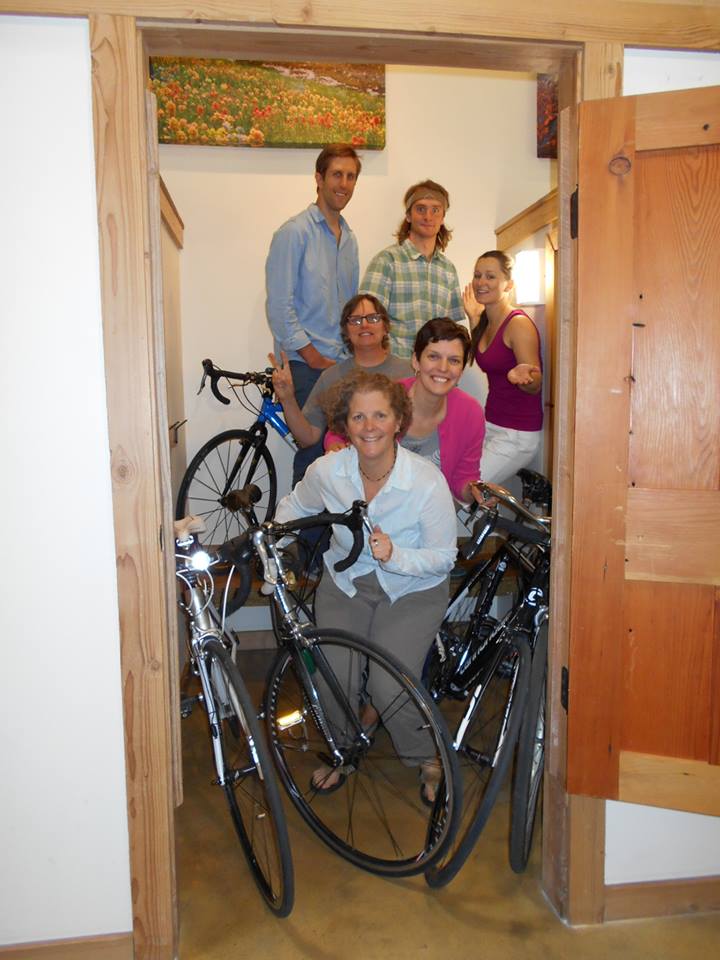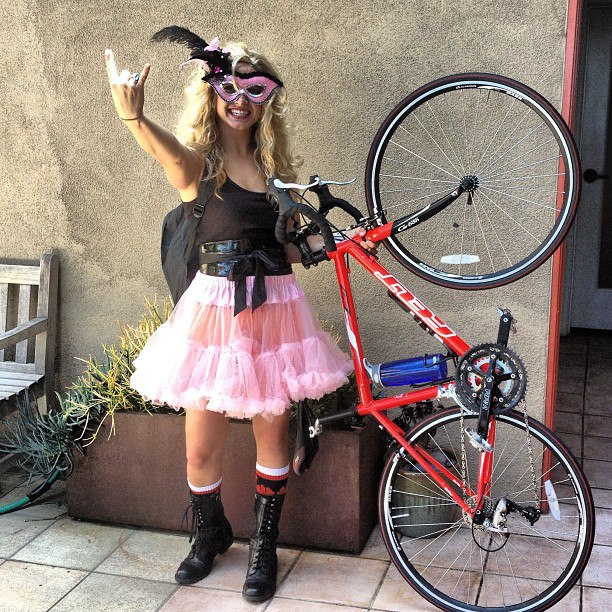 « Solutions Series, Part 1: The Babies in the River Days of Light – Alaska with the Malloy Bros. »