---
---
In the Land of the Misty Giants – Patagonia Vancouver celebrates grand opening with 'zine and party
By
Danielle Egge
|
Feb 24, 2015
February 24, 2015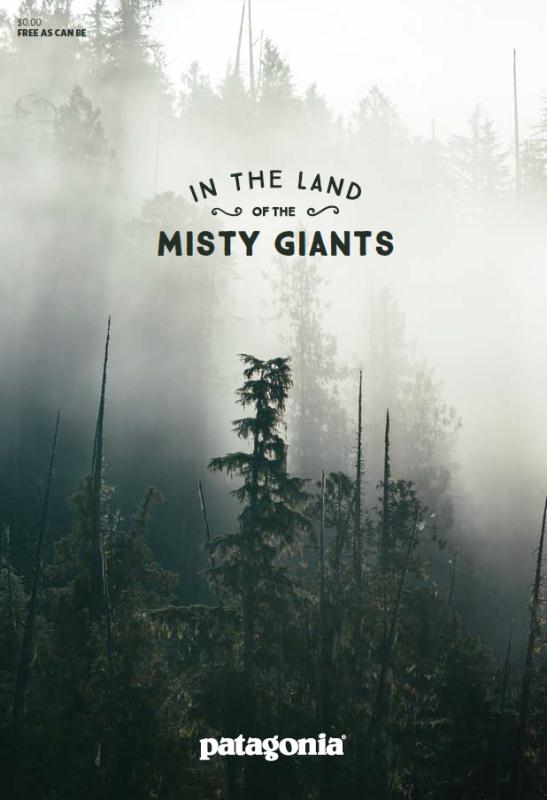 Until recently, our beautiful northern neighbor has gone underserved by the company. Though we've fought countless environmental battles in Canada and funded projects such as Groundswell, our brand brick-and-mortar presence has been minimal at best. Gallantly, Patagonia Toronto has held down the fort for us amidst all of the tuques and the, "ehs?"
This is why we are beside ourselves with stoke to announce that Patagonia now has a second store in Canada! The store is located in Vancouver, British Columbia and sits on the corner of West 4th and Maple, in the heart of Kitsilano, a cozy, walkable neighborhood that's bustling with folks drinking good coffee and riding cool bikes. While the store can't boast Cardiff's ocean views, it is just up the hill from Vancouver's most popular local beach.
Though it's only a couple of months old, Patagonia Vancouver—or the "temple of stoke"—has several super fun things to boast, largely focusing on local art. Upon opening, the store launched a benefit artist t-shirt line: six tees were designed by three local artists (Leah Pipe, Ian Reid, and Luke Ramsey), made by a Vancouver factory and produced with Canadian cut-and-sew blanks. Five dollars from each tee shirt purchase benefits West Coast Environmental Law, BC's legal champion for the environment.
We commissioned Luke Ramsey to design, in addition to his tee shirt, the art piece behind the cash register—the space behind the register will act as a rotating exhibit, with each piece eventually being auctioned off to benefit a local non-profit.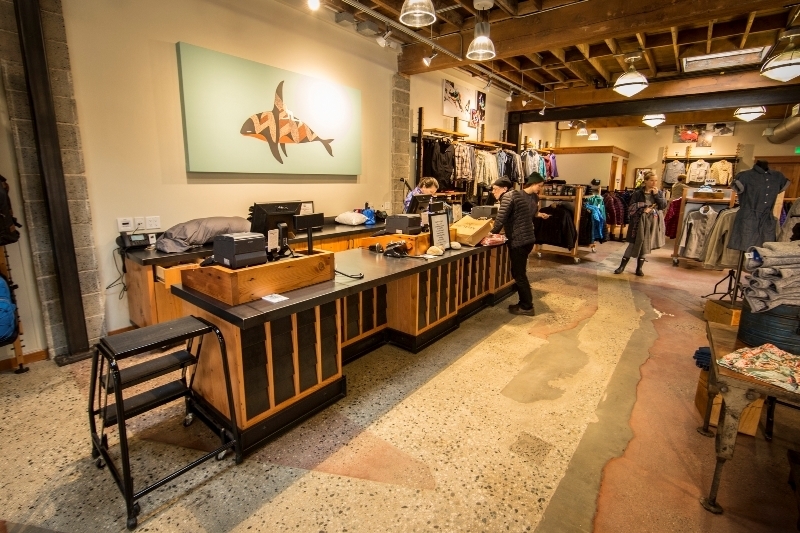 Artwork by Luke Ramsey hangs behind the register. All photos: Tim Davis
And last, but not least, Malcolm Johnson and Jeremy Koreski produced a "short anthology" for Patagonia Vancouver titled In the Land of the Misty Giants. The words and photos in this little 'zine superbly capture the essence of British Columbia, expressing how grateful we are to finally be a part of such a vibrant community.
For your viewing pleasure, we're including an online version of the 'zine, as well as a few shots from the store's grand opening party. You can keep up with store events and happenings on Instagram (@patagoniavancouver).
"In the Land of the Misty Giants" by Malcolm Johnson and Jeremy Koreski.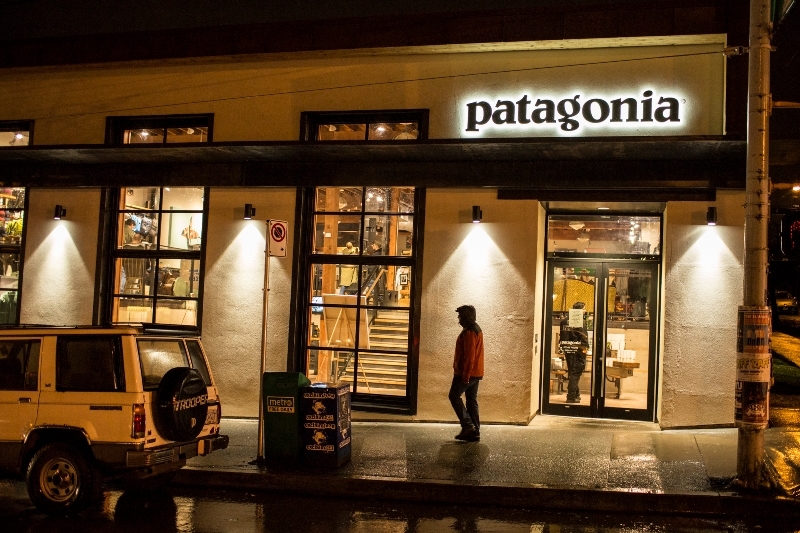 Getting ready for the grand opening party at Patagonia Vancouver. Come on in!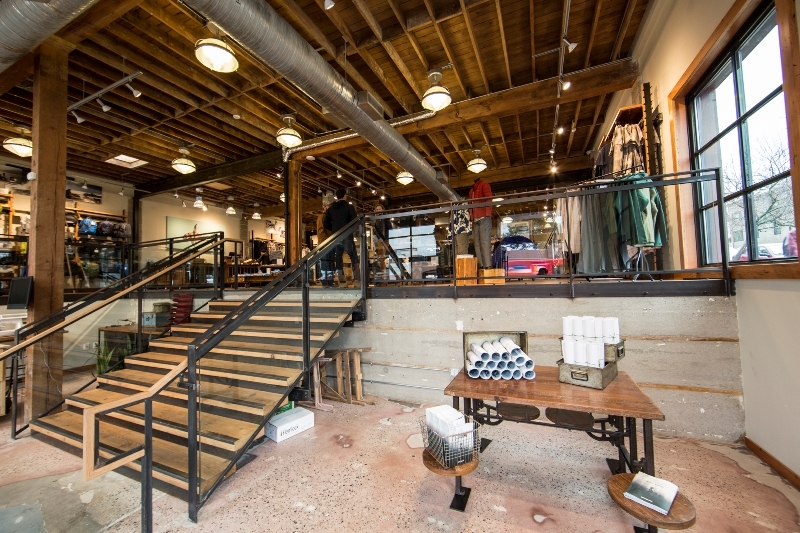 Welcome to Patagonia Vancouver.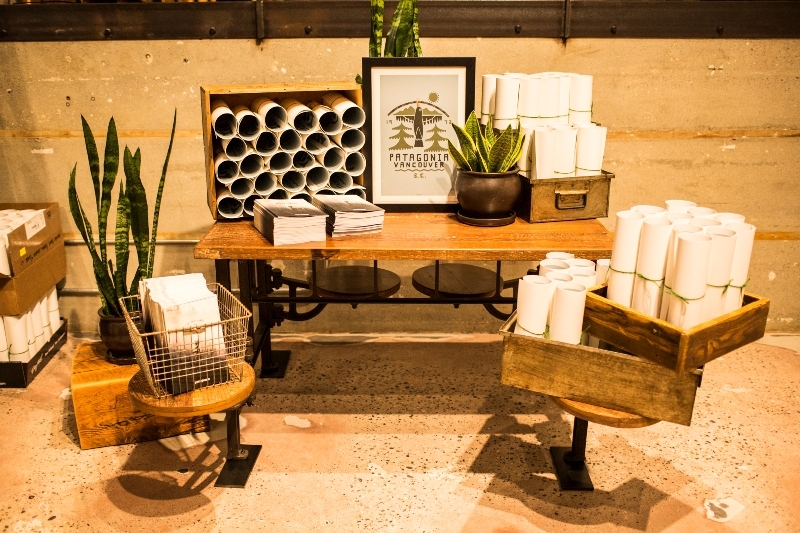 Limited edition posters and a printed version of the 'zine were available to all who attended the grand opening party.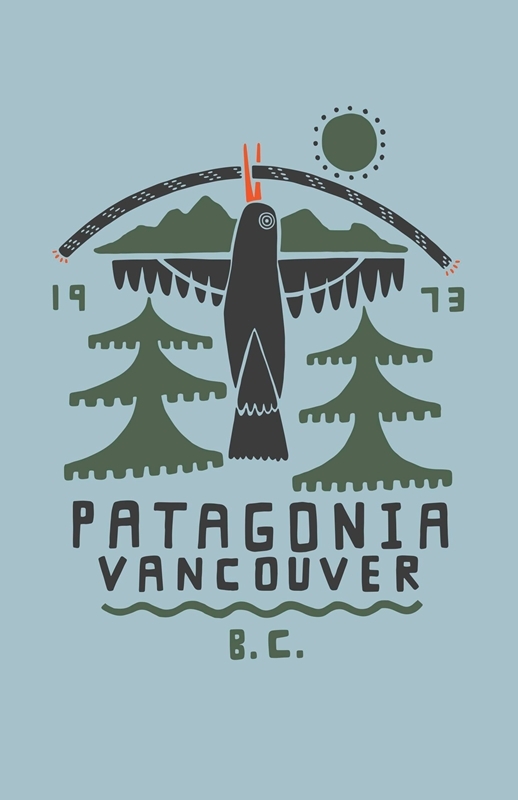 Patagonia Vancouver poster designed by Geoff Holstad.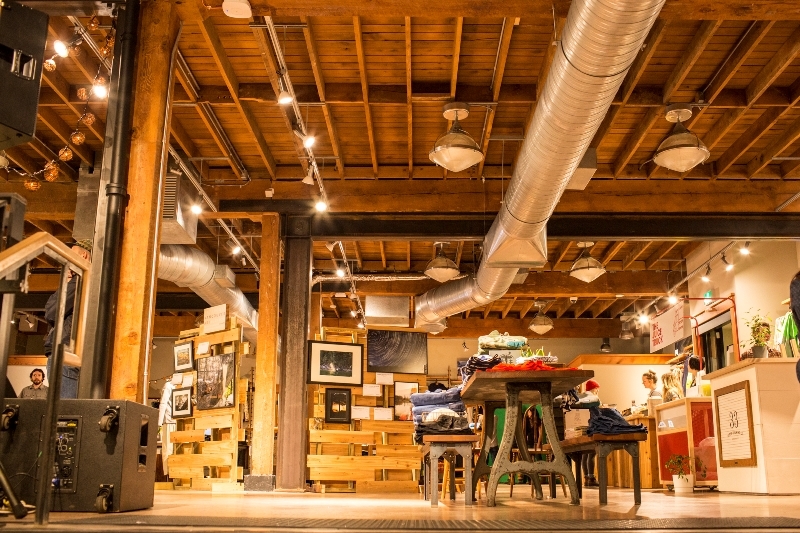 The benefit art gallery is the centerpiece of the store.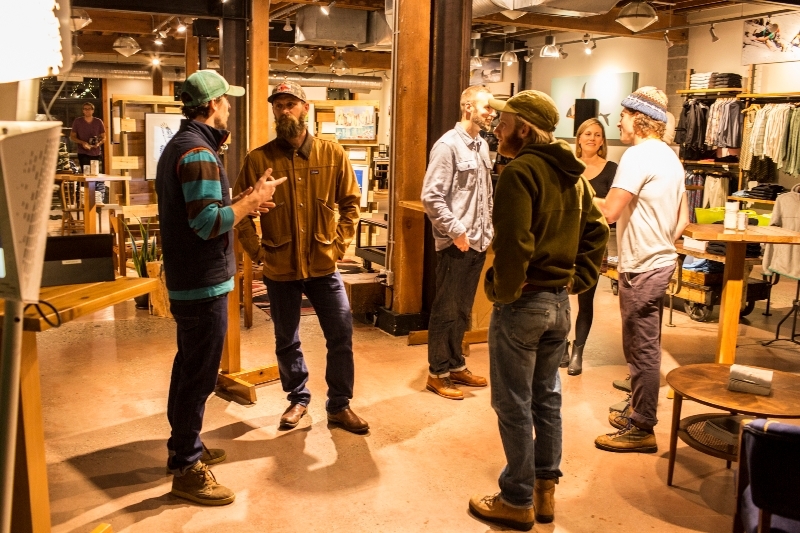 Keith Malloy made the trip from Southern California to celebrate the opening.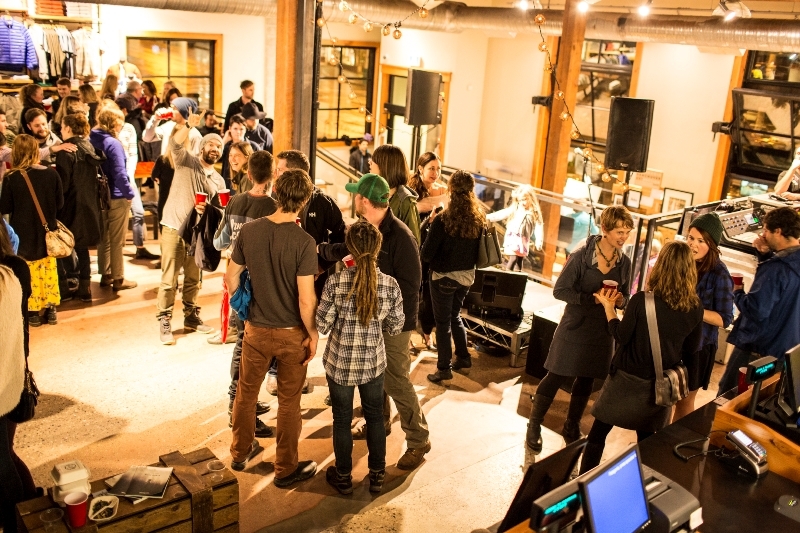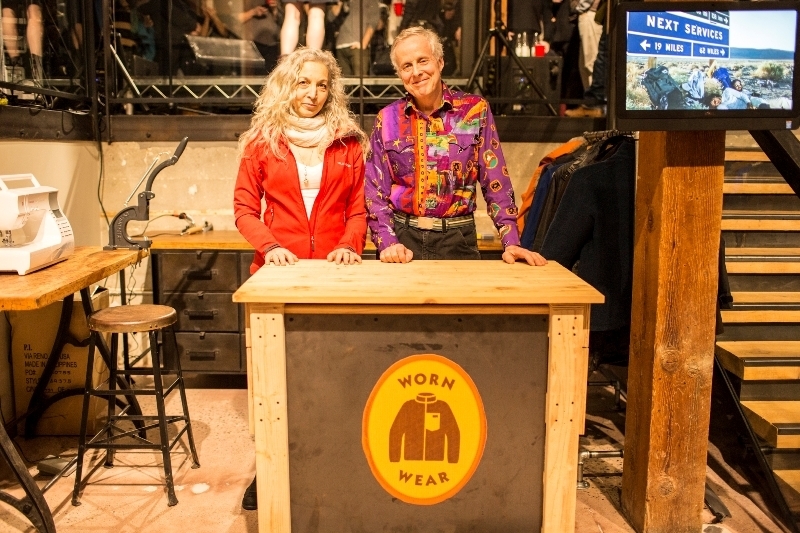 Mr. Mend (the store's repair tech) and friend hold down the Worn Wear zone.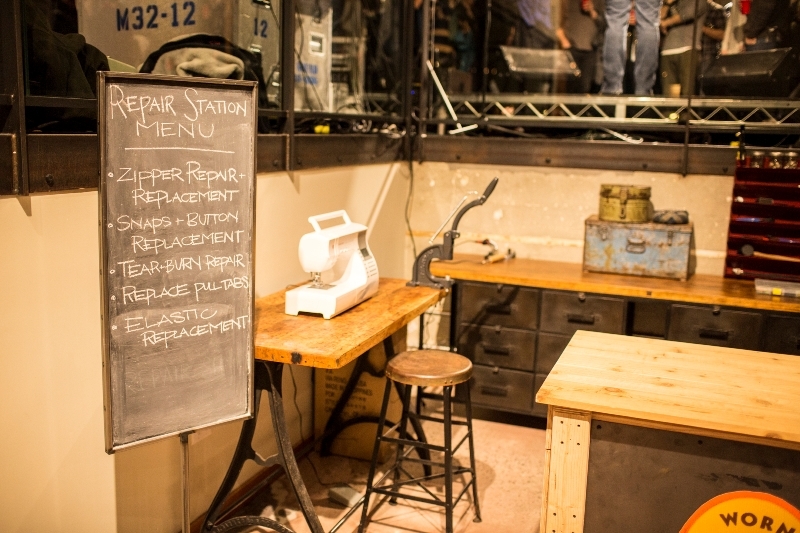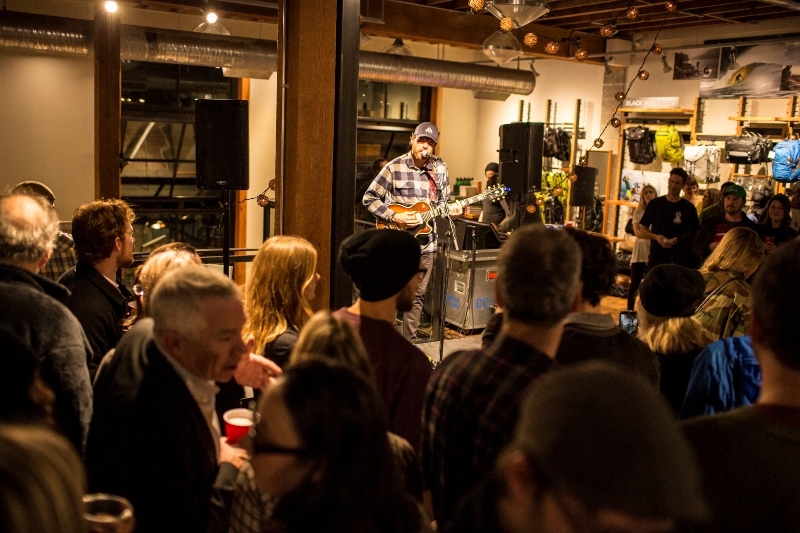 Live music by Bahamas.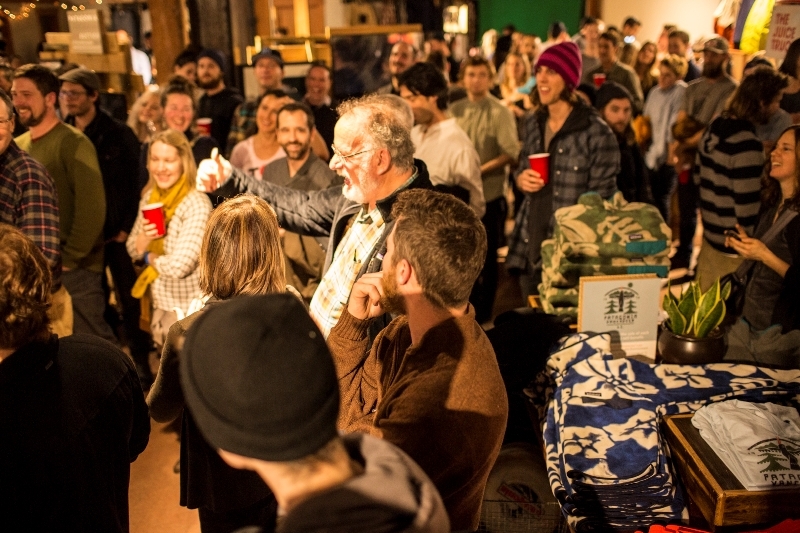 Bruce Hill of The Headwaters Initiative, a project of SkeenaWild. 
« Xboundary – Defending Alaska & British Columbia salmon rivers from open-pit mining Amelia the Tropicat: A Swell Companion [Updated] »