Seven Recommendations for Trail Racing and Training
Kílian Jornet
/
marzo 30, 2019
/
Lectura de 4 Minutos
/
Trail Running
Patagonia is thrilled to publish Steve House and Scott Johnston's second training book, Training for the Uphill Athlete, for which they teamed up with world-class endurance athlete Kílian Jornet. This is an excerpt from the book, now available in Patagonia stores, on Patagonia.com, and at your favorite bookstore or online distributor.
I race a lot: I have been doing between thirty and fifty races a year for the last ten years—450 races over the past fifteen years. I don't really prioritize one race over another. I want to do well in all races. But one thing I do is use races to train. It's not that I take it easy during the race; it's that I treat it as intensity work. When I was younger, I did a lot of interval training and strength training, but now I do no strength training and almost no interval training. Instead, I get my speedwork done during races, and when I'm not racing, I do volume. I enjoy volume; it works well for me, and I have a fast recovery so I can assimilate it all.
This is not to say everyone should take this approach. I have been an endurance athlete since I was very young, I worked with a coach for many years, and I studied sports science at university. I have the background to train and race this way.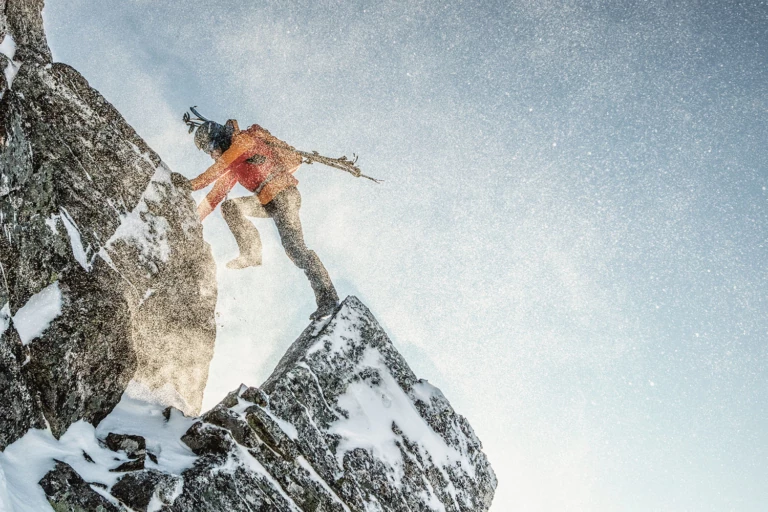 When people start running (or skimo racing) when they are older, they often train with no structure. There is no long, scientific learning process behind it. And even people who have been running for years can make mistakes in training. Whether you are new to the sport or are very experienced, take these seven recommendations to heart.
1) Consider the stress of everyday life. People who come late to endurance sports want to start at a good level, but they often fail to take into account the stressors of everyday life. They train a lot on top of work and family obligations, not realizing that when you train, it's a stress to your body. And this stress needs recovery time.
2) Don't overdo it. Many people work full time and train on the side because they really love running. Sometimes these runners get better, get a sponsor, and decide to work less and train much more. Then their performance drops and they burn out because they have become overtrained. Just because you have more time to train doesn't mean you should fill it all with training.
3) Be realistic about your goals and expectations. Setting a goal—whether it's winning a race, finishing in a certain time, or just finishing—is what will motivate you to train. It will motivate you to keep pushing through the hard moments and to improve from them. But be humble about what you can do. Honestly analyze yourself in the beginning—your strong points and weak points, even your work situation, diet, and travel. Do not overestimate yourself. To see if something is possible, look at what you want to do and what you will need to change for that to happen.
If a goal is unrealistic, you probably won't reach it, and that can leave you less motivated. What you see as a bad result may actually be a very good result, it just wasn't your goal result. In this case, the problem wasn't your performance, it was that the goal was too high.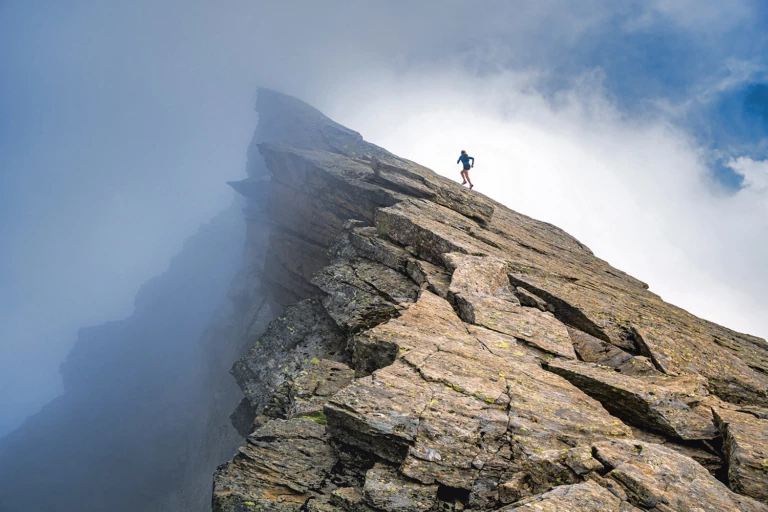 4) Be progressive. It is important to understand the progression of training and the progression of distances. These days, people want to do a 100-miler, like it's not enough to do a marathon. Maybe they do one 100-miler and it's okay, they get through it. So they do a second one and maybe get through, and then they do a third one and end up broken for five years. You need to move through 10K, 20K, 30K, and beyond. I didn't start out running 100-milers. I progressed over years of structured training.
5) Prepare for the technicality of a course. It is important to think about variables beyond just distance and elevation. People know and understand those, but they often fail to estimate the technicality of a course—if the tread is soft, grassy, hard, or rocky. We organize a Skyrace near Tromsø, Norway, that has a ridge with some third-class steps, and the downhill is off-trail through a snowfield and rocky terrain. It is not mountaineering, but it is not exactly running. Even if you can run 100 miles with a lot of elevation change, you may not be able to finish a race that is so technically difficult.
6) Train each element, because they are all connected. When it comes to your performance in a race, everything is linked: your physical preparation is linked to your technical preparation, which is linked to your mental preparation and your gear. Each one affects the rest, so they all need to evolve together.
7) Don't take it all too seriously. To keep up motivation, don't take training too seriously. Running and ski mountaineering—these are things we are doing mostly for pleasure and because we like them. It's okay to do things in a serious way, but don't take it too seriously. Train well, but don't make it your whole world. It shouldn't feel like an obligation. That's when it starts to be a problem. I train because I enjoy it.