2025 Or Bust: Patagonia's Carbon Neutrality Goal
In Japan, it is possible to simultaneously stand both in a cultivated field and under a solar array. A group of engineers and entrepreneurs developed a model whereby solar panels can be installed on top of existing farmland and still allow the required amount of sunlight to reach the crops below. These collaborations between businesses and farmers, known as solar sharing, or agrivoltaics, are beginning to spread around the country. After visiting one of the first operating solar-sharing arrays, Patagonia Japan sponsored a 50-kilowatt project in the Chiba Prefecture, about an hour away from our surf shop in Ichinomiya. This successful pilot program inspired Patagonia Japan to expand its investments in solar sharing, just approving two more projects totaling over 600 kilowatts.
"Japan is a small country where there are not many flat landscapes or space overall, really," says Junichi Sato, environmental and social initiatives director for Patagonia Japan. "We have been campaigning to increase the capacity of renewables, but solar energy developers and investors have been installing them on top of mountains by clear-cutting forests." Through solar sharing, Patagonia Japan has been able to offset a large portion of the emissions produced in their retail stores, reduce the amount of land lost to large-scale developments and provide farmers with supplemental income from selling the renewable energy produced on their land.
This effort to source renewable energy for a small number of retail stores is part of a much larger effort by Patagonia to address a glaring problem: The clothing industry is responsible for a whopping 10 percent of global carbon emissions―more than the combined emissions of international flights and maritime shipping. Every part of the clothing industry contributes to the climate crisis in some way. Most clothes are made in factories that rely heavily on energy from coal and gas. Synthetic materials, such as polyester, are especially carbon intensive, but even clothes made from natural fabrics, like hemp or cotton, strip soil of nutrients and release carbon trapped in the ground into the atmosphere, further warming our planet. If business continues as usual, the clothing industry is expected to need three times as many resources to keep up with consumer demand by 2050. If we're to keep Earth livable in the future, the clothing industry must change.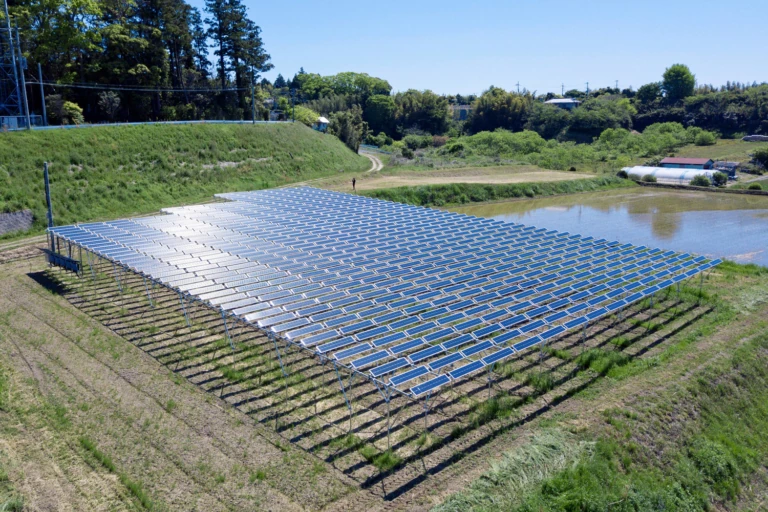 At Patagonia, approximately 95 percent of our carbon emissions come from our supply chain―the term that textile manufacturers use to describe everything from the crops grown to make yarn, to shipping finished clothes to warehouses, stores and our customers' front steps. To reduce Patagonia's impact on people and the planet, we are working toward becoming carbon neutral across our entire business, including our supply chain, by 2025.
Switching to Renewable Energy
As an intermediate step, we are planning for 100 percent of the electricity we use in our global owned and operated locations to come from renewable energy by the end of 2020. The Patagonia headquarters in Ventura and our distribution center in Reno already feature on-site solar arrays, and we are now installing four more arrays between the two campuses―the largest being a 1-megawatt array at our distribution center, which will cover roughly 80 percent of our electricity use in this location. To address the balance of our domestic use, Tin Shed Ventures®, our in-house venture capital arm, invested in more than 1,500 residential solar projects across the United States, which yield Renewable Energy Certificates (RECs) that Patagonia uses to offset its US-based electricity consumption.
"As we look at carbon neutrality, I think investing is going to be a key part in getting us there," says Phil Graves, Patagonia's director of corporate development. "We are trying to find projects that would not happen if we didn't put up the investment capital. If we are able to identify and invest in these projects, we can put additional solar power on the grid."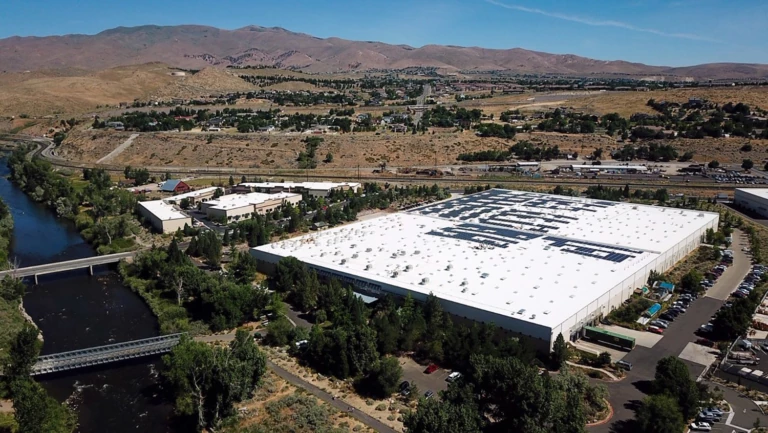 At our regional office in Amsterdam, we worked with the other tenants in the building to convince the landlord to source 100 percent wind power for the building and are looking at investing in solar projects on farms in the nearby countryside. In Australia, we installed solar panels at our office and one of our retail stores, making up 25 percent of Patagonia Australia's energy needs. To cover the rest of our electricity footprint there, we are looking at installing solar panels in a community north of Melbourne that lacks access to stable electricity And there are the solar-sharing efforts being undertaken by Patagonia Japan.
"We're trying to use a similar model in each of the countries where we have an owned and operated footprint," says Paul Hendricks, Patagonia's senior manager of environmental responsibility. Where we can't switch to renewable sources yet, we can balance our electricity footprint by investing in offsite renewable energy projects, particularly those that bring additional benefits to local communities.
Addressing Our Supply Chain
Switching our stores and offices to renewable energy is the easy part. To truly limit our emissions, we have to mitigate the overwhelming impact of our supply chain. Nearly 86 percent of Patagonia's total carbon emissions come from the creation of the materials used in our products. To become carbon-neutral by 2025, we need to reduce and eliminate these emissions, and getting there requires multiple strategies.
Switching to recycled and renewable inputs is a big part of the solution, as is the development of low-emission dyeing techniques and biobased and biodegradable materials. To date, we've made significant progress on recycling the high-quality polyester and nylon we use in many of our best products. In 1993, Patagonia was the first outdoor clothing manufacturer to transform trash into fleece, and this fall, 69 percent of all materials used in Patagonia products will be recycled. By using recycled materials in this one season alone, we are reducing our carbon footprint by 20,000 tons of CO2e―that's like taking 4,200 cars off the road for one year.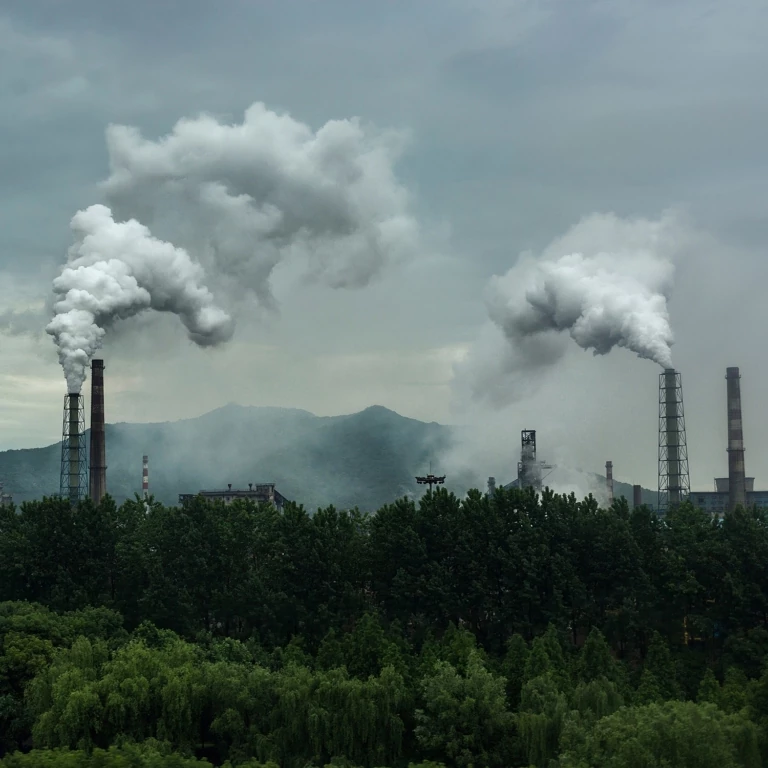 But material changes will never bring us to net-zero emissions. So Patagonia's environmental responsibility team is working on the long-term goal of converting our suppliers, the businesses we work with across our supply chain, to reduce the amount of energy used in their operations. Strategies to do so are broad in scope, from installing more energy efficient machinery to using renewable energy in their operations. These tactics will ensure that any product that comes out of one of these factories has a lower carbon footprint.This is a behemoth task, given our number of suppliers and the way renewable energy policies differ from country to country―nonetheless, it is one that we are committed to seeing through by partnering closely with our suppliers and imagining innovative ways to fund these changes
Beyond these efforts, Patagonia is investing in carbon sequestration projects that we believe could eventually help reverse the climate crisis. Through regenerative organic agriculture and reforestation in particular, Patagonia is looking to expand efforts that capture carbon from the atmosphere and store it deep in the soil, where it can no longer wreak havoc.
But balancing our absolute carbon emissions with external investments and carbon sequestration initiatives is not our ultimate goal. "I see Patagonia's carbon-neutral by 2025 goal more as the starting point in our carbon-neutrality journey," says Hendricks. "Ultimately, we want to rely less and less on offset mechanisms and see our gross emissions plummet toward zero."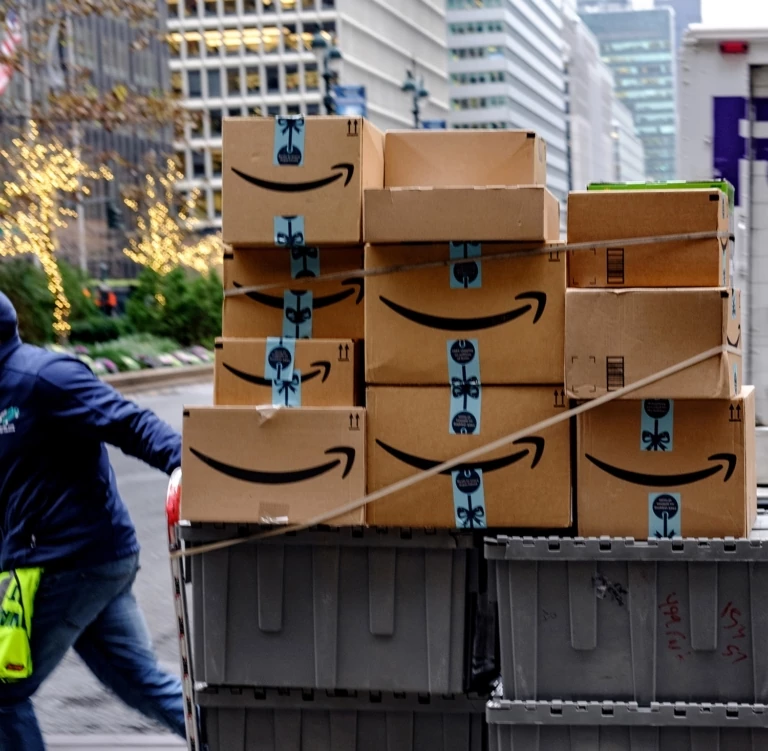 We Can't Do It Alone
To really make a difference, though, we need customers and other businesses to join in this movement. When compared to Nike's whopping $36-billion business, Patagonia is still a relatively small company. We need more brands―especially the big ones―to look for ways to lessen their impact on people and the planet. And we need their customers to ask them to step up.
"The climate crisis is staring at us in the face and we've got to do something about it," says Hendricks. "For so long, businesses have taken incremental steps toward sustainability. We have 11 years to turn this ship around. At Patagonia, we decided we need to go all in. We can't just set small goals, we have to go for it."
Read more about how Patagonia is addressing climate change and our goal to become carbon-neutral by 2025.