Advocate Weeks: Support Local Conservation Efforts with Patagonia Footwear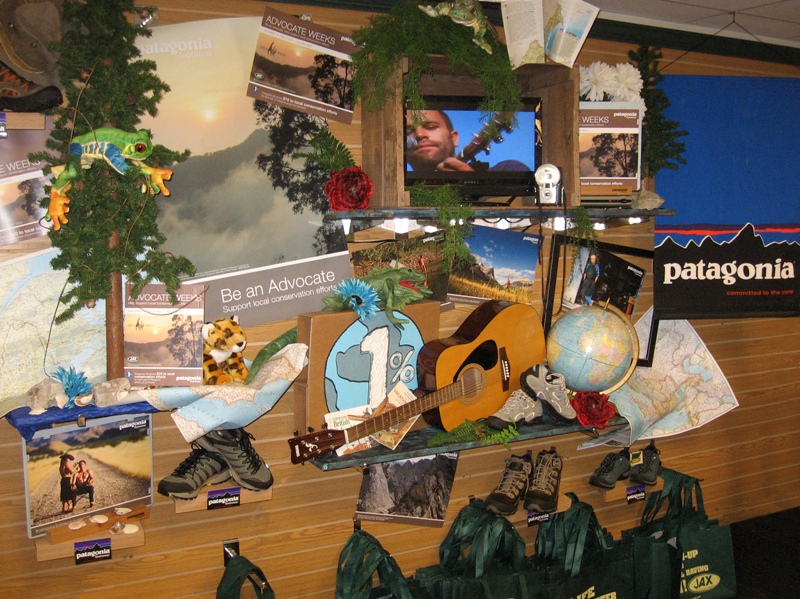 We're bringing our partnership with 1% for the Planet to the local level. During Advocate Weeks, the Patagonia Footwear team donates $10 for every pair of Patagonia shoes sold to a local non-profit group whose mission includes environmental advocacy, conservation or education. Today marks the beginning of the program in our Patagonia Retail Stores and select Patagonia Footwear dealers across the United States.
We piloted this program with a few retail partners last fall to help launch our minimalist Advocate moc co-branded with 1% for the Planet. Some of our retail partners are quite creative with their in-store displays like Jax Mercantile in Bellvue, Colorado (pictured), while others like Mountain Sports in Flagstaff, Arizona went all-out and produced a playful video to promote their program.
To find a participating store near you, check out the Advocate Weeks microsite hosted by 1% for the Planet. We'll be adding to the list again in late July. Patagonia Retail Stores that carry footwear will run their Advocate program for the entire month of June and have selected local water-based organizations to support Our Common Waters.
Please note: this program does not apply to online orders.