Majka Burhardt on a Climbing Trip in Armenia
Majka Burhardt
/
Oct 19, 2012
/
5 Min Read
/
Climbing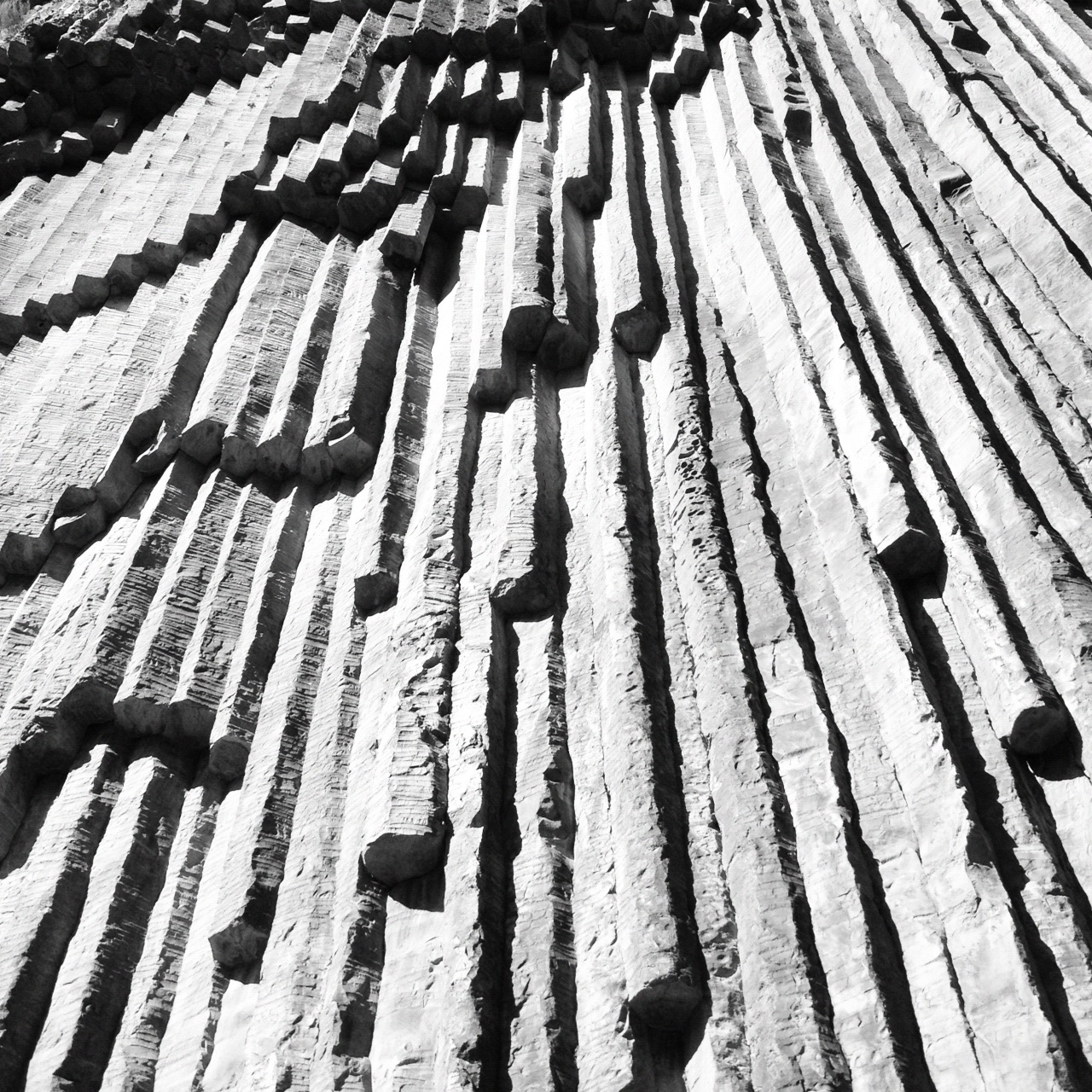 Any climbing trip starts with a conversation. Kate and mine went something like this.
Kate: "What's your fall look like?"
Majka: "October's wide open."
Both of us: "Want to go somewhere good?"
We considered Norway but were scared off by the rain; Germany was a strong contender but neither of us wanted to drink that much beer; and as crack climbers (aka sport climbing on tufas feels demoralizing) we were seeking a new ascetic in both the climbing lines and the surrounding culture.
Armenia became the (obvious) destination. Basalt has an incredible beauty. Armenia's caves full of straight repetitive lines have hypnotized us. The inverted staircases are like the frescos painted on the arching vaulted ceilings of the world's religious temples. And we want to go find new routes slicing through these pieces of art.
Kate and I started climbing together because we wanted to go to Africa together four years ago. We went. Since then we've also met up and climbed in various destinations in North America. Going somewhere new is easy when you have a partner who wants to explore just as much as you do, and whose personality and climbing skills are steadfast no matter what the locality (Kate) and who can charm her way into any conversation with any local in the city or at the crag (Majka). Staying home was not an option – I'd just committed to living in New England with a new house, new granite to climb, and new puppy to train. Kate was pretending to nest in Boulder while still traveling full time. It was clearly time to go somewhere. We just landed in Armenia and have 12 days of bold basalt beckoning.
Some photos from the trip so far: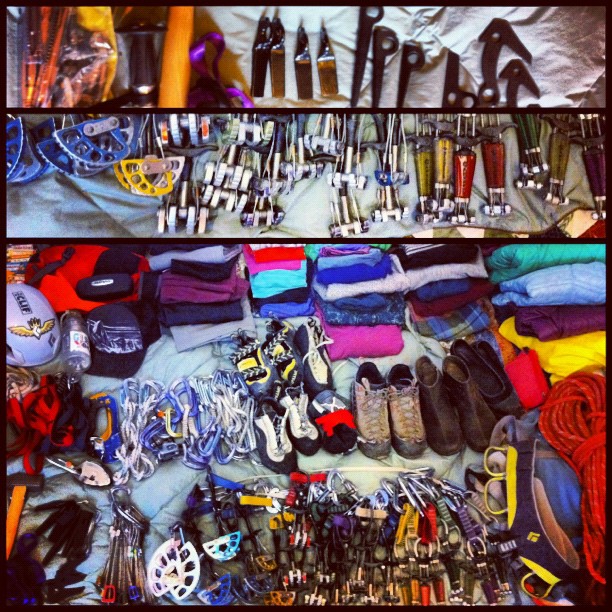 This might be too much stuff. Photo: Kate Rutherford (@katerutherford)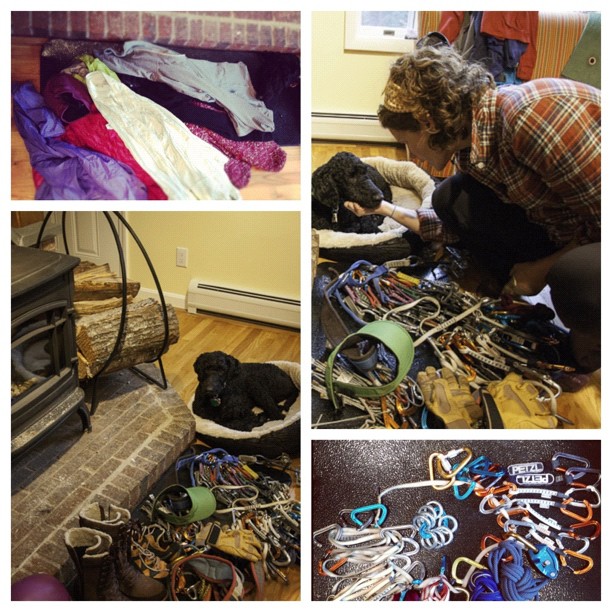 It's all going, save the poodle and the wood stove. Photo: Majka Burhardt (@majkaburhardt)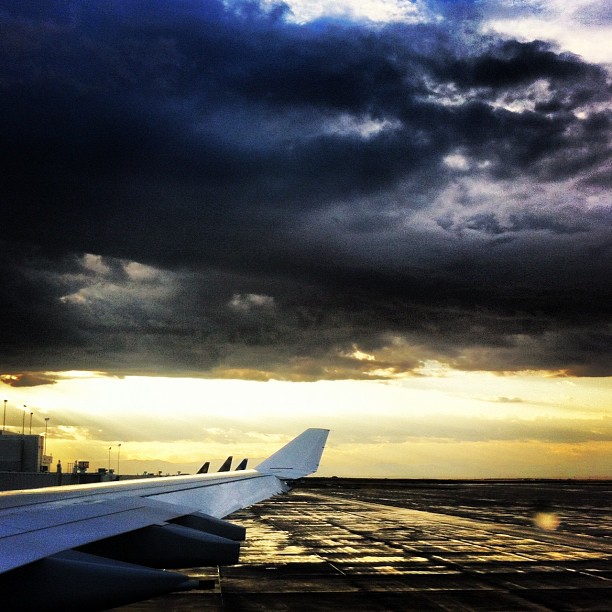 Armenia bound. Photo: Kate Rutherford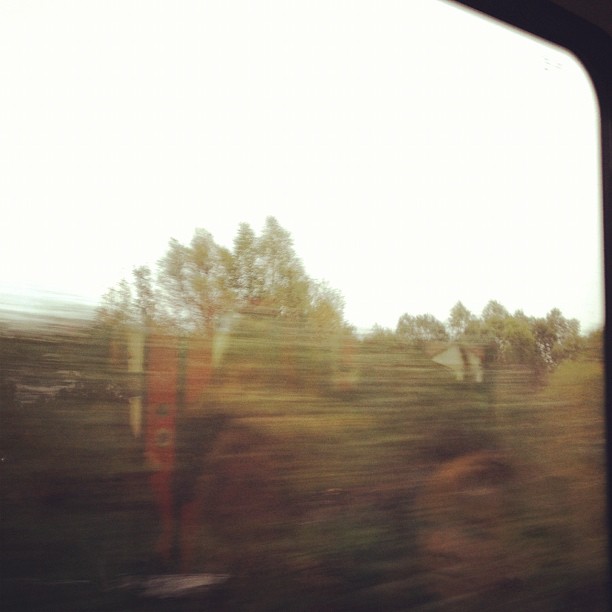 Moving this fast in Munich for a quick coffee, cake and a hug with Miss Therese via Sport Up Your Life. Fredrik, you were missed! Photo: Majka Burhardt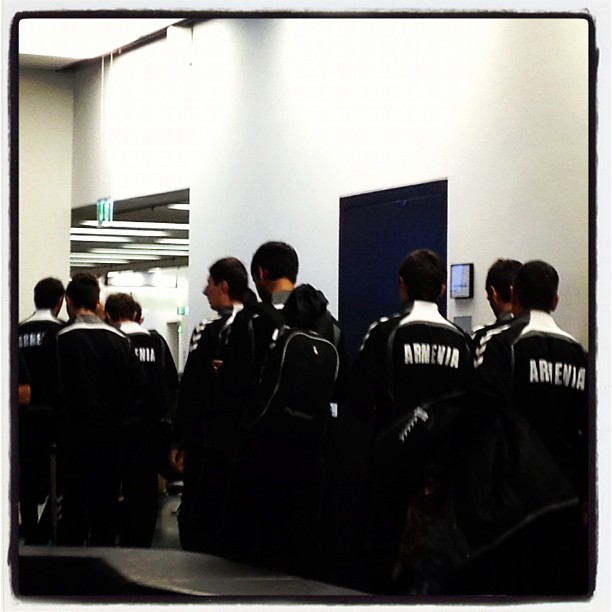 Looks like I'm in the right place. Nothing like the entire national football team to show you the way to Armenia. Photo: Majka Burhardt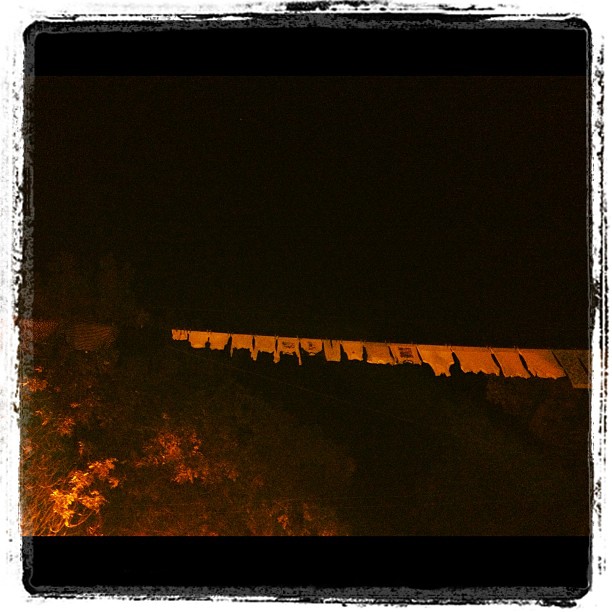 Nighttime laundry on the streets of Yerevan – heading south tomorrow. Photo: Majka Burhardt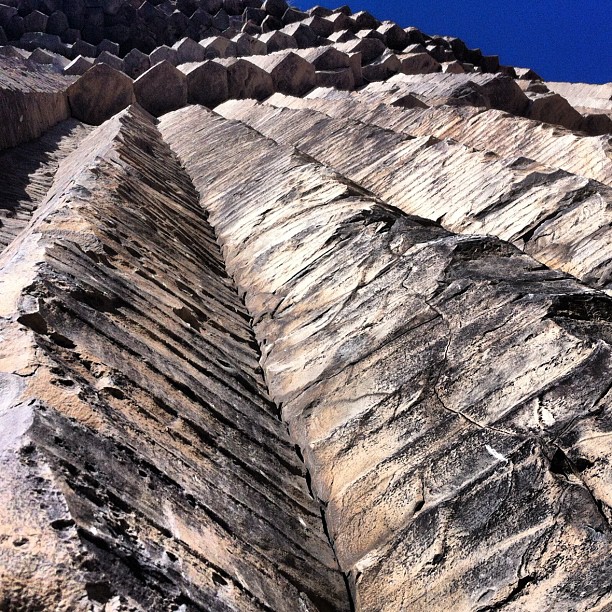 Arrived in Armenia at 3:30am. Had a nap and then squeezed in a few pitches on super cool basalt columns. Photo: Kate Rutherford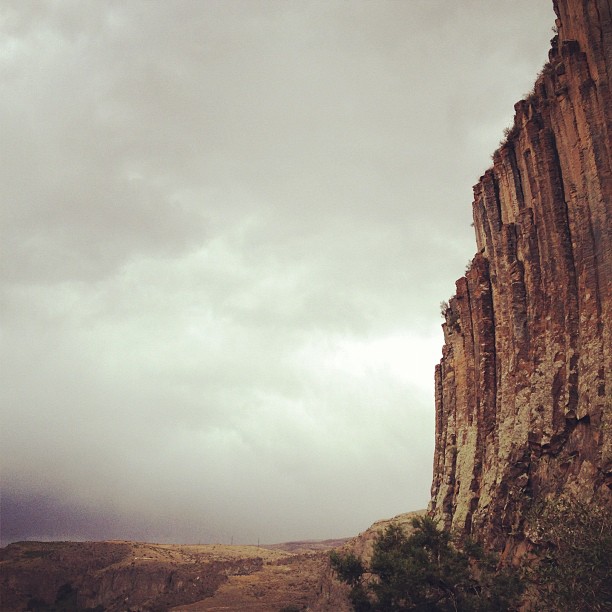 Storm coming, mid-column climbing day. Wonder if it will flush the snake out of the crack I just backed off of or just make it angrier for tomorrow? Photo: Majka Burhardt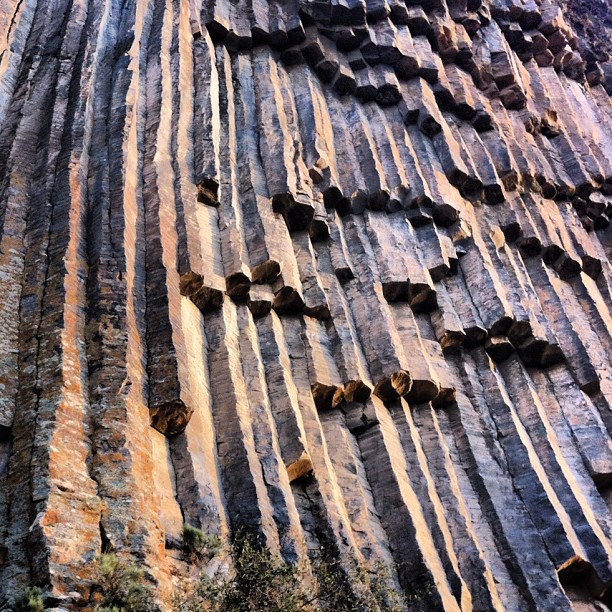 My first of, hopefully, many new routes in Armenia goes through the three roofs on the left. We called it Viper Bait (12b) named in honor of Majka not getting bitten by the small but deadly snake that was on her route just before I tried this one. Yikes! Photo: Kate Rutherford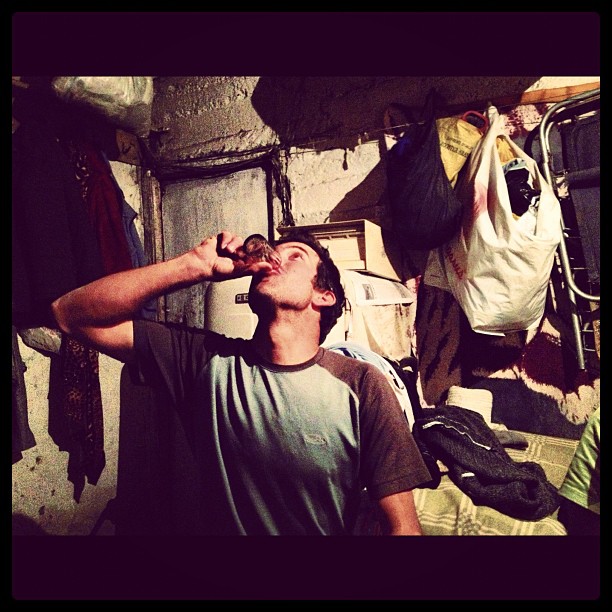 Gabe Rogel celebrating the fact that the viper in the crack on my route did not bite and kill me today. Photo: Majka Burhardt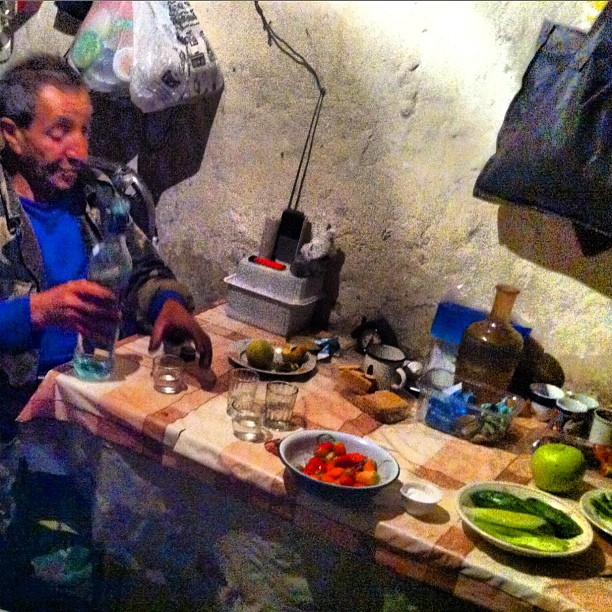 Post-climbing party with the local farmers at the base of the cliff – fresh strawberries, vodka made from rose hips and the nicest people ever. Photo: Kate Rutherford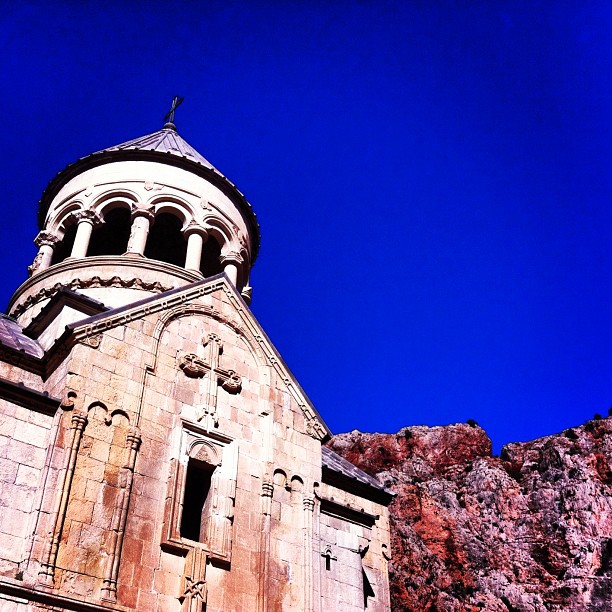 Super ancient temple in front of some limestone. Photo: Kate Rutherford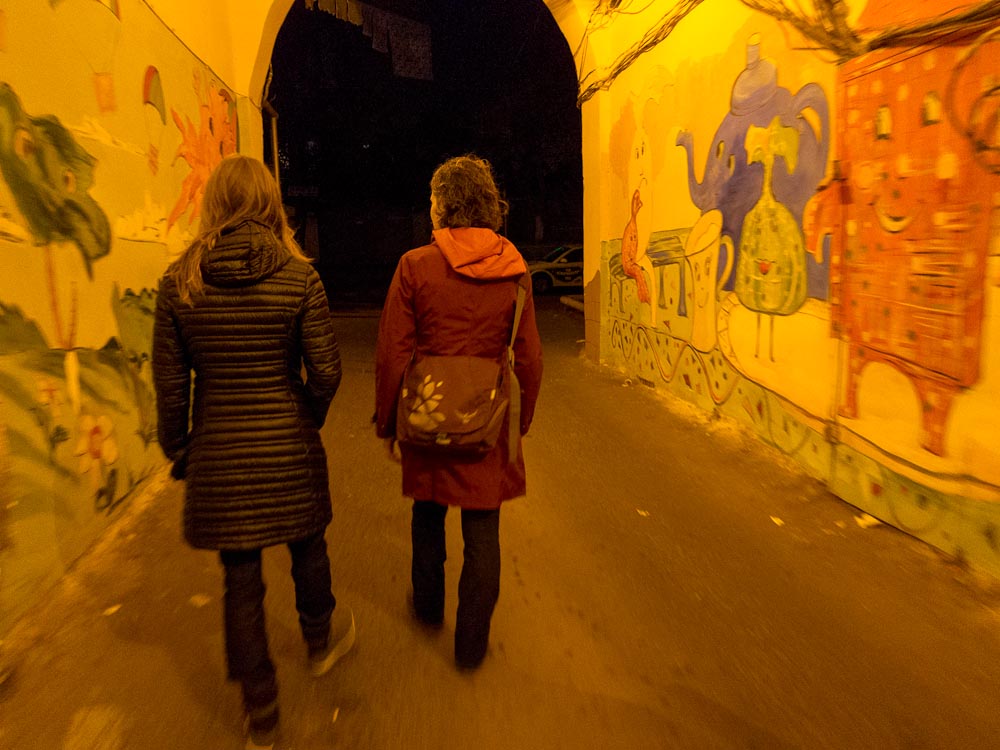 Photo: Gabe Rogel
Follow @majkaburhardt and @katerutherford on Instagram for live updates from Armenia.
Update: The trip is over but you can see all of the photos on Facebook.
Update 8/7/13: If you're considering a trip to Armenia, please know that a
climbing ban was recently placed on the basalt columns featured in this story. Kate Rutherford shares more on the subject:
"While in Armenia we had endless conversations with locals about the impact of climbing on the Basalt cliffs, and how to manage it. Mkhitar Mkhitaryan, the head of Up The Rocks Club, is our local connection and great friend who is passionate about an upcoming environmental battle against a mining giant. Up The Rocks believes that if they claim the mine will negatively impact the land, they must lead by example and leave absolutely no trace on the rock, thus no climbing. The routes we established in 2012 were entirely without bolts leaving only removable protection at the anchors. A few months after we left Armenia, Up the Rocks advocated a ban on climbing.