Crystal Thornburg-Homcy's Dispatches from Patagonia: Snowboarding and Surfing
Crystal Thornburg-Homcy
/
Jan 12, 2012
/
7 Min Read
/
Surfing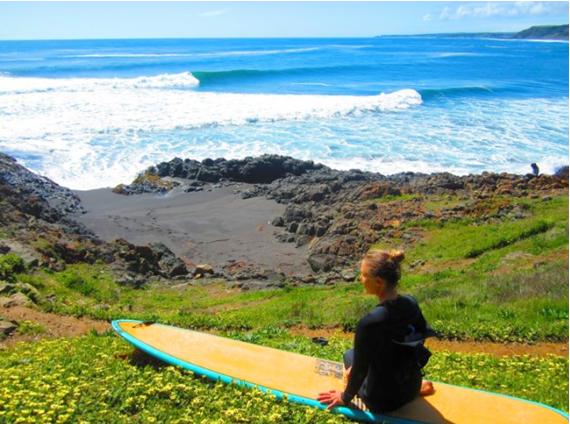 After more than a week camping in Patagonia with Jamie Sterling, Jack McCoy, and Mel and Kenny, founders of 1% for the Planet member Sol Raiz Organics, along with their crew, we regrouped and repacked for the coast. While we were in Santiago packing our surfing gear, we heard that the nearby ski resort, Valle Nevado, still had snow and was closing for the season. We decided to make a day trip to visit the over 10,000-foot-high mountain.
The drive up the mountain was as thrilling as hearing the "Wild Bull" breathing outside our tent. The sharp turns and steep cliffs with no guard rails looked down onto car cemeteries. With no coca leaves to chew on the altitude was getting the best of me; I closed my eyes and tried to relax. Our whole drive we didn't see one patch of snow, just dirt. We were all wondering if there would actually be any snow at the top. I was ecstatic to get out of the car finally to discover a white-capped mountain with patches of mud. It had been almost eight years since I'd been snowboarding, a sport that I've love to do at least once a year my whole life growing up. I guess I had been so focused lately on traveling to other coastlines in search of waves that I neglected visiting snowy peaks.
Valle Nevado was packed with people. The resort and its terrain reminded me so much of an interior Canadian mountain, up in the treeless peaks. All geared up in my Patagonia Primo Down Jacket and Jamie with his GoPro camera gear, we headed for the chairlifts. It had been a long time since Jamie had been snowboarding also. The whole rest of the crew was nearly professional. I was so sure I would eat it at the top of the chairlift, thinking I had forgot it all completely. To my surprise, I pulled it off and that gave me the courage I needed to get the hang of it again.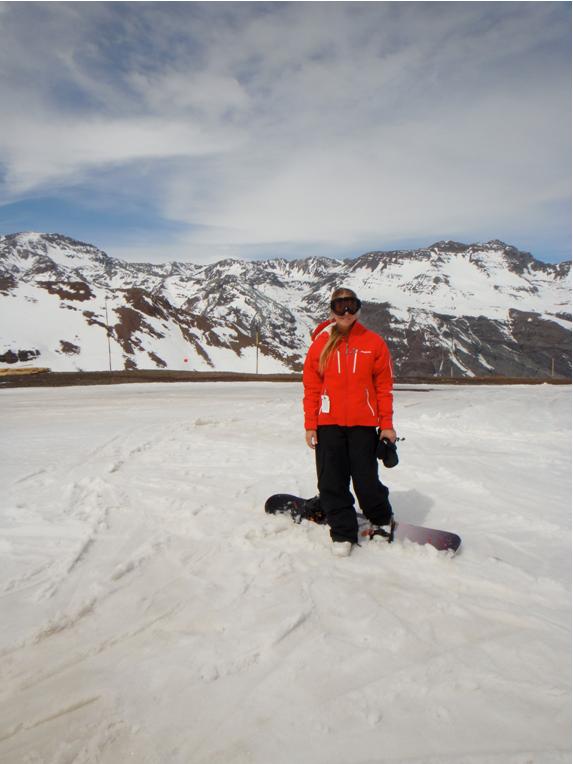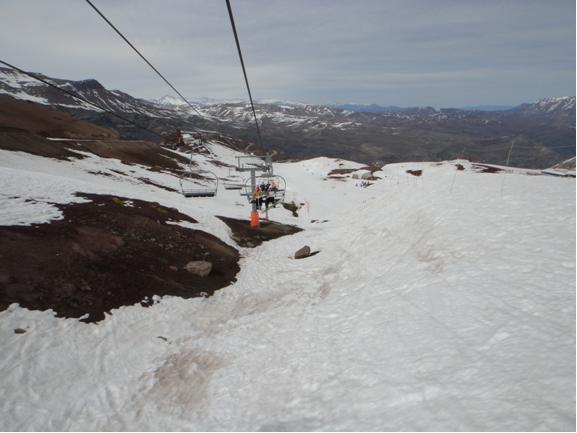 We all carved down our first run trying to avoid the mud patches that were the signs of the spring season. Jamie and I approached the bottom neck-and-neck in a race we never declared but somehow knew was ON. At that split second Jamie dug a rail and went down. It all happened so fast, but by the time I turned around he was already picking up his "yard sale." It was a really hard hit on the dirty ice and Jamie stood up holding his shoulder. It was the first and last run for Jamie. While he spent the afternoon getting x-rayed and iced, we squeezed in a few more runs before heading back down the hill to Santiago. We were all worried about Jamie. He had bad whiplash, but good rotation, so I had a feeling it would get better – selfishly I needed a surfing buddy to travel down south with. Our crew convinced him to stay in Chile, and attempt to paddle out.
We spent the day resting up in the city, although we were all ready right then to dive in the ocean. I noticed after a few days without salt-water therapy that something was missing. Part of my soul was not being satisfied, and I'm sure the whole crew felt the same way. We headed down south about six hours to a small coastal town that I hadn't visited since right before the massive earthquake and tsunami in 2010. I was nervous to see what the destruction was going to be like. The road was not a dirt road anymore. Instead, newly laid blacktop covered miles of coastline. Nothing else seemed much different. We approached our destination with local surfer, Rafael Tapia, right as the sun was setting. The sky was the same color as the Pink Panther and revealed Chilean clouds that looked like tiny cotton-candy balls in the sky. The waves were perfect and glassy. We could only see their silhouettes but our imaginations were running wild.
We were invited to stay with Jamie's friend, Chilean surfing legend, Mando Valenzuela. When we arrived at his cabin on the cliffs we were welcomed with a late-night gourmet dinner of fresh fish and vino tinto by a cozy fire. The cabin was the perfect coastal sanctuary and made for a wonderful home base for a few days while we enjoyed the surrounding waves.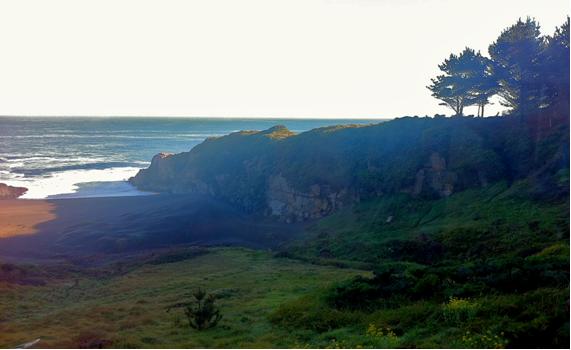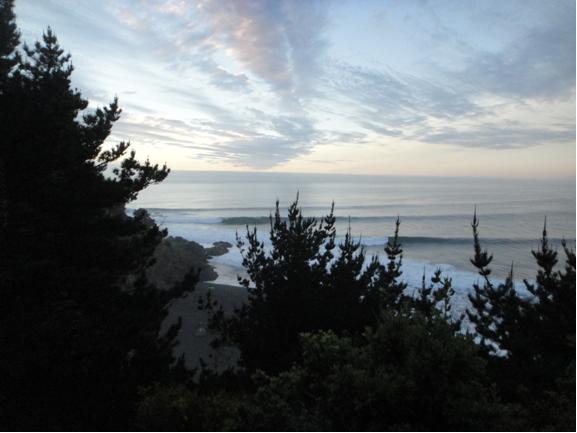 When the morning light came, we could finally see the majestic view from the humble cabin. It felt like being in a cottage hanging off the cliffs in Big Sur, California. Lush pines lined the cliffs all the way to the drop-off. They were almost getting splashed by the larger swells that crashed on the dark rocks. A private cove and beach lay in peace below. The wind and swell were filling my body with the energy I needed to get motivated to take the plunge into chilly water. Nobody was out yet, just some way overhead waves, a few seals and passing sea birds. I sat out the back of the lineup flowing over swells, feeling as if I was actually living in a Pablo Neruda poem. Later, Jamie, Kenny, Mando and Rafael joined me in the lineup with a few other local surfers. I was hoping to see local women in the water, but it never happened. The days and nights passed with long lefts and gatherings around the fireplace and under the stars. I could have stayed for weeks, tucked in with my art supplies, a few good books and my longboard, but it was time to head back to the city.
Our crew dispersed, all heading off in different directions: Brazil, California and Australia, as I stayed back a few more days in Santiago. A film I've been part of for the past few years called, El Mar, Mi Alma, was premiering in Santiago at the Gabriela Mistral GAM Cultural Center. I met up with the producer and fellow ocean lover, Tatiana Velasco, for the screenings, along with Chilean surfers Ramon Navarro and Cristian Merello. Director Stephen Jones and my husband, Dave Homcy, the director of photography for the film, were not able to join us in Chile for the premiere. Here is a link to the El Mar, Mi Alma trailer: http://vimeo.com/13476959.
El Mar, Mi Alma is a 16mm cultural surf film experience through Chile. With a long and diverse coastline Chile is a country not only shaped by its geography; the sea occupies a mystical and poetic, conscious and unconcious place within the cultural fabric of the nation. The film is a visual tone poem, a blend of images and music consisting of cinematic surfing sequences intercut with coastal landscapes, insightful commentary and poetry, and the movements of the cast on a surfing journey. From the backdrop of an environmental campaign, with environmental themes and political undercurrent, the film paints a picture of Chile's beauty and association with the sea, centred around the affectionate and intimate act of surfing.
Here is a video link to my journey filming El Mar, Mi Alma:
http://video.patagonia.com/video/El-Mar-Mia-Alma-Trailer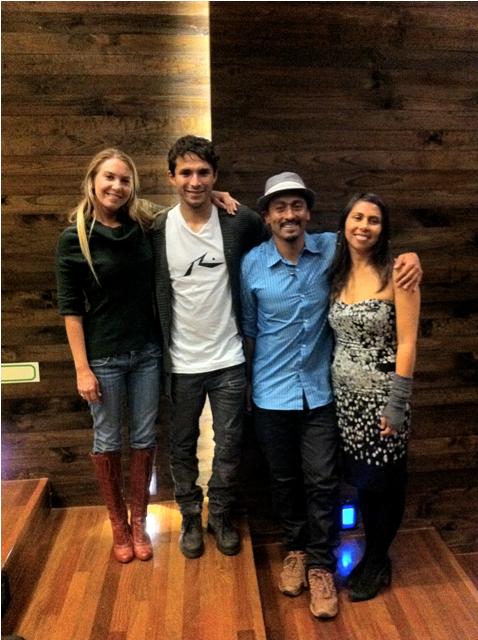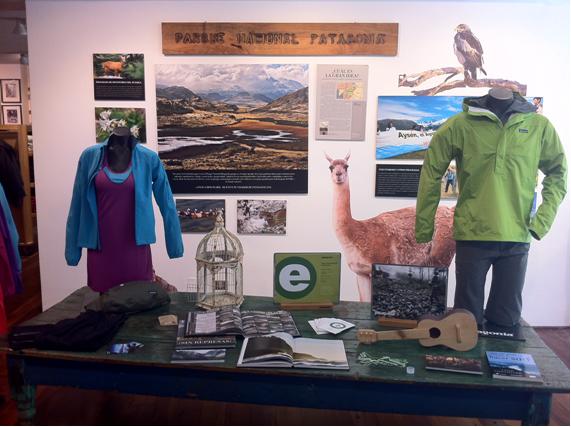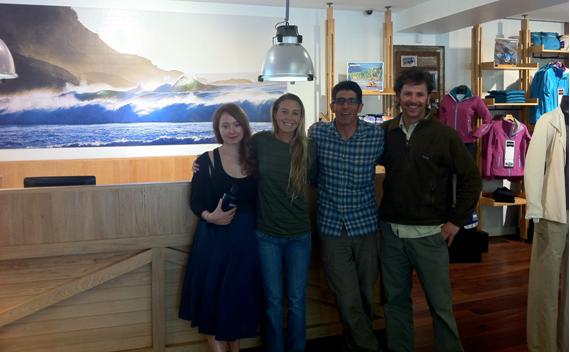 After the screenings, I had a day to walk around the city, and venture into one of the Patagonia Chile stores. The staff was very friendly and the store was looking great! After visiting the Patagonia store I took the subway downtown. The subways were packed during rush hour, and within minutes of being squeezed in like sardines the conductor's voice came over the loud speaker in Spanish telling everyone to close the windows. I looked around and almost everyone had scarves held up covering their faces. My eyes started to tear and my nose started to run. One mother handed her young son a slice of lemon and then others did the same. Lemon is used to counteract tear gas; the students were protesting again.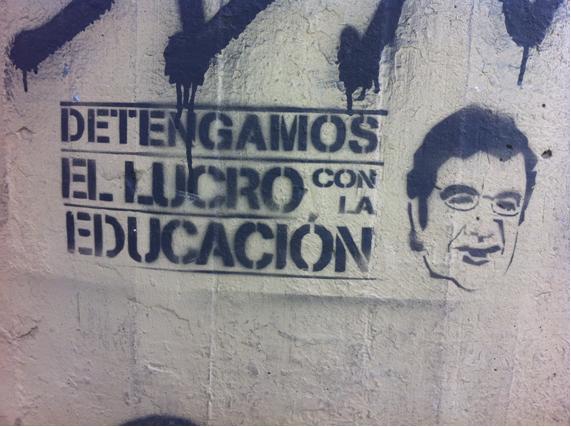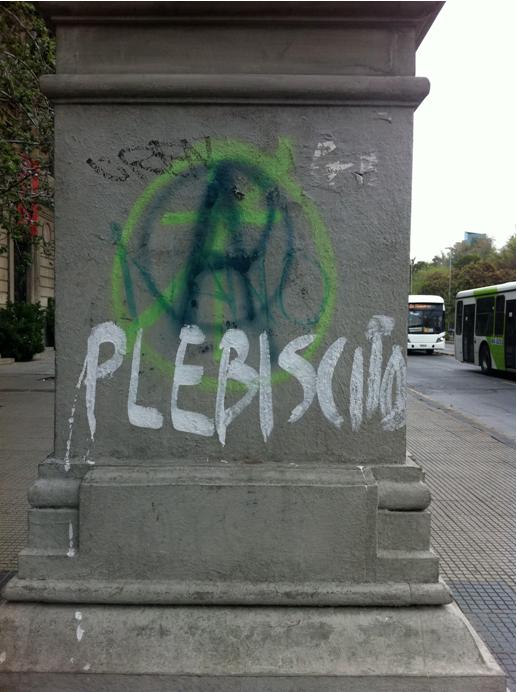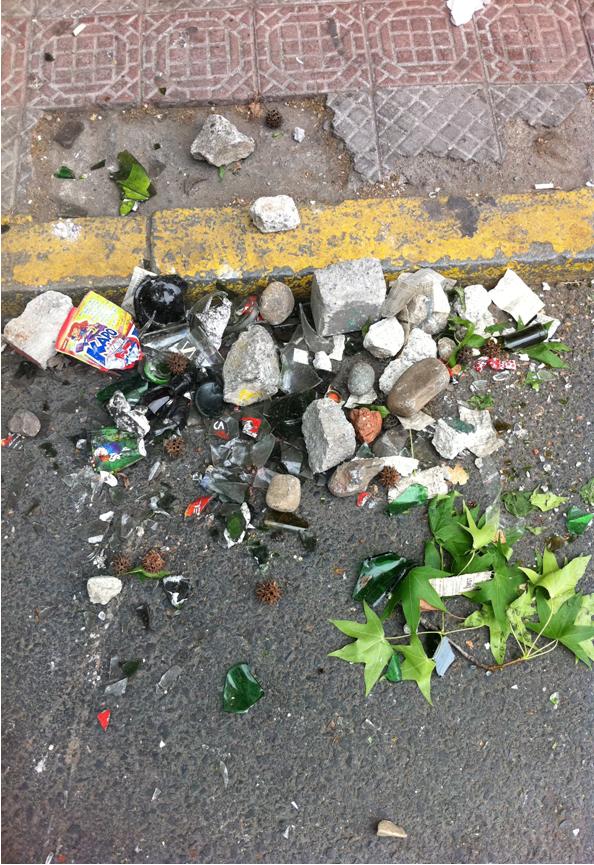 The air was saturated with tear gas and could not be escaped. We got off at the next stop in hopes of being upwind. The street was empty, with evidence that it had been in chaos just minutes before. Broken glass, rocks and smoke covered the streets. It was the 37th weekly protest since the movement against Chile's largely privatized education system began in April. The protestors are demanding more spending and higher taxes on the wealthy so that quality education can be free for all.
I made my way through the rubble and finally back to the hotel to grab my bags for the flight home. After an action-packed three weeks in Chile, I was ready to head home to Hawai`i and surf in my bikini. Chile will always hold a place in my heart. I can't wait to return again someday.