Crystal Thornburg-Homcy's Dispatches from Patagonia: Intro
Crystal Thornburg-Homcy
/
Oct 3, 2011
/
3 Min Read
/
Surfing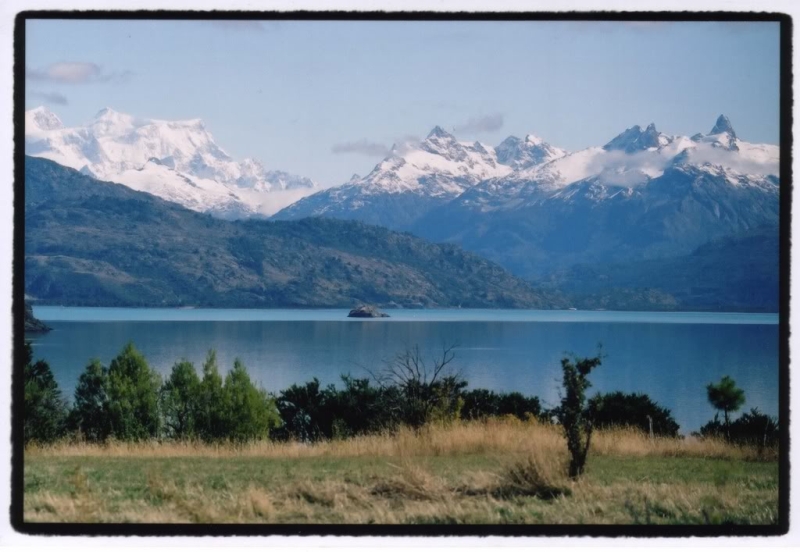 It's been about 4 1/2 years since my last trip to Patagonia, but my memories of the vast landscapes, milky blue rivers, and wild animals had never left my mind. What really left an impact on me was the thought of this place, being DESTROYED by dams, deforestation, mining, and invasive species.
Returning to The Cleanest Line today is Patagonia ambassador and Hale'iwa store employee, Crystal Thornburg-Homcy.
My last visit to Patagonia was with a group of Patagonia employees as part of the Patagonia Environmental Internship Program. Through the program, employees can leave their jobs for up to one month to work for the environmental group of their choice. Patagonia continues to pay their salaries and benefits while they're gone, and the environmental groups worldwide get them for free. To date, more than 850 employees have taken part in the program.
In Patagonia, we stayed on a Ranch in the Chacabuco area for almost a month, helping to expand the national park and land trust by eradicating invasive plant species to replenish natural grazing lands, and removing cattle fences by hand, to open the landscape so native animals can roam free.
While working we enjoyed the sightings of Zorro Culpeo (one of two local foxes); Liebre (a non-native animal similar to a Hare), Huemule, and vast varieties of birds. The Huemule is similar to a deer and only 1500 exist in all of Chile and Argentina combined; Viscachas, which are a mix of rabbit, and chinchilla, as well as, and the Guanaco (Lama guanicoe) the camelid native to South America.
While I was down in Patagonia, Rick Ridgeway, Yvon Chouinard, and Chris Malloy came for a visit to discuss the making of the documentary featuring my dear friend Jeff Johnson, for 180° South. We ventured out on horseback to neighboring ranches, lakes, and rivers, some of which were and still are being threatened by an international energy company that plans to build five massive hydroeletric dams on the Pasqua and Baker rivers.
It was sad to see all the construction equipment being put in place to start the process that would destroy one of the most pristine places on earth.
Today, I'm heading back to Chile and the Patagonia region with 1% for the Planet member, Sol Raiz Organics, big-wave surfer Jamie Sterling, and filmmaker Jack McCoy, to experience and learn about the landscapes and cultures of the regions, as well as, to see how we can share our understandings of the current environmental, social, and economical happenings throughout. We hope to further create life-long relationships with local organizations, and passionate people alike.
Here are few photos I took from Patagonia of my last trip there. ENJOY!
–Crystal Thornburg-Homcy
[Above: The author takes in the sights of Patagonia on horseback. All photos courtesy of Crystal Thornburg-Homcy]
Keep an eye out for Crystal in Keith Malloy's new bodysurfing film, Come Hell or High Water. She also lent her bodysurfing talent to Eddie Vedder's new solo video "Longing To Belong," seen here…
["Longing To Belong" – Eddie Vedder from Dave Homcy.]