Be a Steelhead Advocate, Report Illegal Fishing in the Ventura River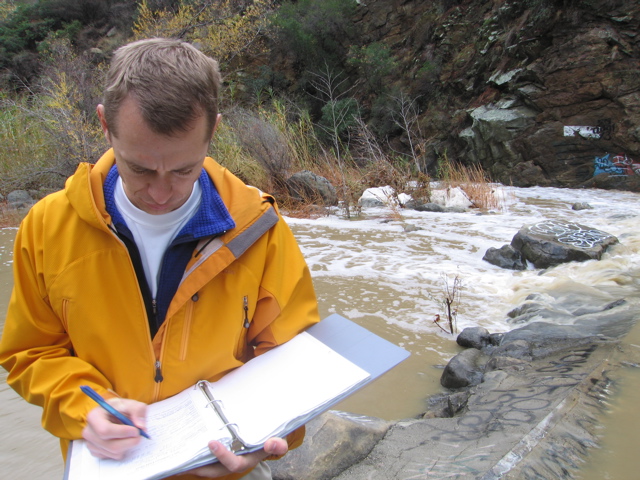 Friends, summer is here and once again we're grateful to have local watering holes for families and animals to enjoy. The Ventura River behind Patagonia HQ provides a few of these aquatic sanctuaries, but we must remember they're not hosts to humans alone. In 1997, southern steelhead were granted protection under the federal Endangered Species Act and their recovery in the Ventura River is still a great struggle. If you witness illegal fishing in the river, we urge you to call the Cal-TIP number at 888-334-2258 and report the incident.
A unique form of rainbow trout, southern steelhead, spend most of their adult lives in the ocean, but spawn in freshwater streams and rivers. At one time, thousands of steelhead returned to the Ventura River every year, but their lifecycle was tragically interrupted by dams and water diversions, poor planning, urban development, pollution, droughts, and, sadly, ignorance. These impacts have decimated southern steelhead runs, and today only a few hundred of the iridescent beauties make their yearly spawning pilgrimage.
[Patagonia employee Steve Wages, and his daughter Emily, received Santa Barbara Channel Keeper's Volunteers of the Year award in 2008 for their work with the Stream Team. Photo: Jim Little via "Testing the Waters."]
There are encouraging signs of a steelhead comeback in the Ventura River and they can be attributed to many things such as public awareness and community action, the construction of a fish-passage ladder, removal of obstructions, habitat restoration, and continual monitoring of water quality (thanks,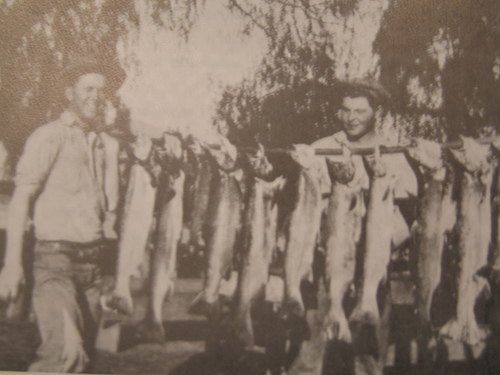 [The Peirano Brothers with their catch of steelhead from the Ventura River, ca. 1920s, before the fish were declared endangered. With your help, steelhead may yet return to their former glory.]