Biking the Kern Mountains in Service of Wilderness: Part 2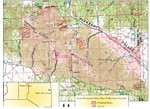 [Lupines give definition to the "blue" in Blue Mass Canyon, Kern Mountains. White Pine County, NV. Photo: David Smoyer.
Map: Proposed boundary for Blue Mass Wilderness. Survey work  compared on-the-ground realities with this mapped proposal.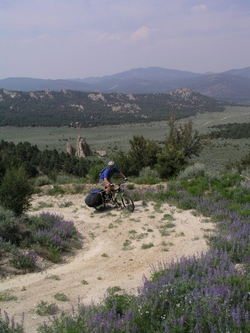 Remote Nevada dirt roads are often little more than twin shadowy lines of heavily rutted singletrack. Hiking some of these old mining thoroughfares can be an adventure on foot, let alone two wheels. The bike I used for this project had to be able to carry me, one-week's worth of food, a minimum of two days supply of water, and all of my gear—a combined payload of about 400 lbs.—over roads that are often more scary than most of my hometown singletrack, and it had to do it without any problems. At any given time, I would be two days from my car; double that to the closest paved road. 
* * *
Bikes and wilderness share an unlikely bond that doesn't find its way into most conversations: they are a highly achievable means for average folks to incorporate freedom and adventure into their lives. Before wilderness is even designated; before the high-tech, ultra-light, polyester pioneers wage their weekend assaults; before most folks even know it's there, wilderness bestows upon us its quiet blessings of clean air and fresh water, anointing the impoverished and imperial alike. On an individual level, true indulgence in the gifts of wilderness takes little more than a pair of shoes and a willingness to go for a walk. 
Like wilderness, bikes are easily accessible. Outside of walking, bicycles are the world's most universally available means of transportation. Their special transport offers all who ride them a unique gift: most anyone who has ever ridden a bike can tell you about one ride when they felt, for a moment, the closest equivalent to flying that most ground-bound beings will ever know, short of leaving the earth.
Implicit in bike and wilderness experiences alike are the twin spirits of freedom and adventure. These two spirits, more than any other, are what buoyed weary pioneers across the endless seas of waving grass and burning desert. The fevered rush of exploration and discovery spread across our country's prairie, mountain, and tablelands like spilled water, and the aching desire for freedom, and unquenchable urge to know genuine adventure did not expire when the driven masses reached the golden shores of the Pacific. When once that frontier had been closed, those same spirits forced open the doors of possibility in other frontiers at home and abroad until, it seems, the explorations had been executed, the discoveries made, and the adventures had all been plucked while still ripe with hope.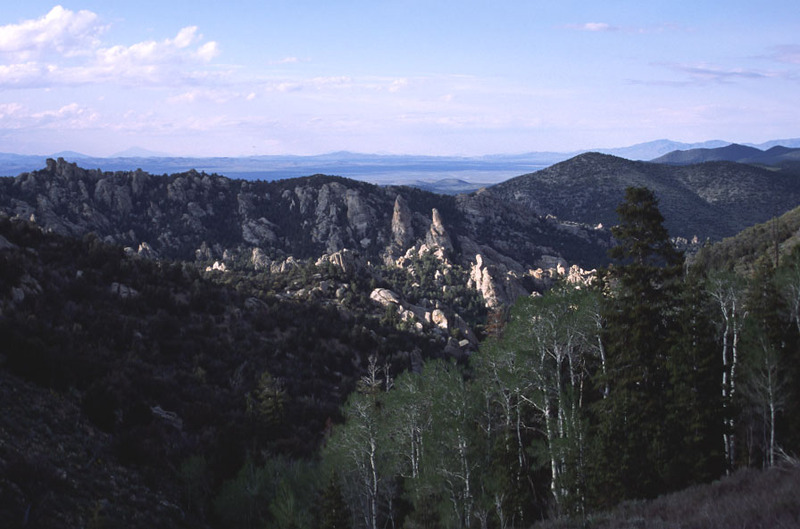 Our modern understanding of wilderness—and much of what compels us to protect it today—stems from a desire to preserve the landscape that shaped such an important part of our American identity.
(Bike Mountain, Make Wilderness – Part 3 coming soon)
[Top – Climbing out of Mallory Canyon toward Tungstonia Pass. Photo: Dave Smoyer.
Bottom – Looking down into the granite gargoyle heart of Blue Mass. Photo: localcrew]