Buy a Song, Benefit the Environment: New Benefit Tracks from Patagonia Music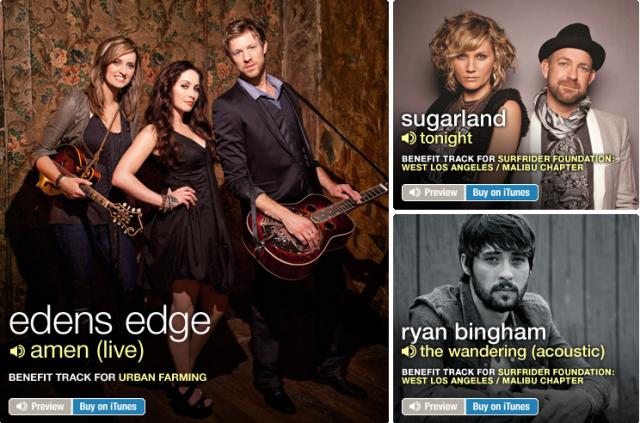 Looking for some good music to enjoy over the long President's Day weekend? Love supporting grassroots environmental groups? You're in luck! A bunch of new Benefit Tracks have been added to Patagonia Music:
• "AMEN (LIVE)" by Edens Edge benefits Urban Farming
• "THE WANDERING (ACOUSTIC)" by Ryan Bingham benefits Surfrider LA
• "DON'T GIVE UP (LIVE)" by Green River Ordinance benefits Urban Farming
• "TONIGHT" by Sugarland benefits Surfrider LA
• "ODETTA" by Joe Henry benefits Friends of the Los Angeles River
• "DJEGH ISHILAN (LIVE)" by Tinariwen benefits Nevada Wilderness Project
• "SLOW DOWN" by ¡MAYDAY! benefits ECOMB
• "OPEN THE ROADS" by Chuck Ragan benefits Gulf Restoration Network
Each one of these songs is exclusive to Patagonia Music — you won't find them anywhere else — and at least 60% of the proceeds will benefit the associated environmental group. Visit Benefit Tracks to preview these songs and more.
If you're looking for a good mix to stream from your iPhone or computer, hit up the New Music Stream and launch the Patagonia Music Player, or download the free Patagonia Music app for your iPhone. Note: Patagonia Music is only available in the United States.
Have a great weekend everybody.