Colorado River is Nation's #1 Most Endangered River
Amy Souers Kober
/
Apr 17, 2013
/
3 Min Read
/
Activism
We are all connected by fresh water. Rivers run like arteries, crossing state and international borders, and sustaining our communities. In the west, one river links seven western states and Mexico. It's a river that goes by different names – Red, Grand River Red, Rio Colorado, the Mighty Colorado.
The Colorado River is truly a lifeline in the desert. Its waters provide habitat for a host of wildlife including four federally-listed endangered fish species. The river and tributaries support a $26 billion recreation economy, and a quarter million sustainable jobs. Millions flock to the river for fishing, boating, and hiking, or just to stand in awe atop the Grand Canyon to witness the breathtaking formations carved by water and time.
[Above: Colorado River – America's Most Endangered River 2013. Video: Pete McBride for American Rivers]
We ask a lot of this river. Thirty six million people from Denver to Los Angeles drink Colorado River water. The river irrigates nearly four million acres of land, which grows 15 percent of the nation's crops.  Today, the river is so dammed, drained, and diverted it dries up to a trickle before reaching the sea.
That is why today, American Rivers is naming the Colorado River the #1 Most Endangered River in the country, as part of its annual America's Most Endangered Rivers report.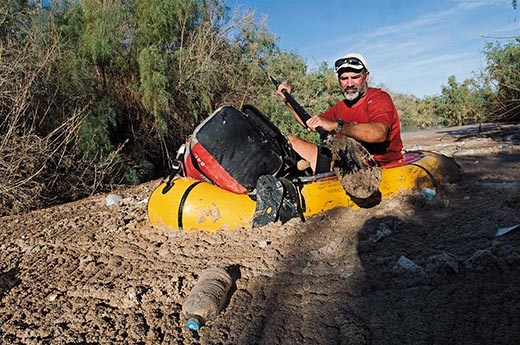 The Bureau of Reclamation's own report released in December stresses that there is not enough water to meet current demands across the Colorado River Basin, let alone support future demand increases. Scientists predict climate change will reduce the Colorado River's flow by 10 to 30 percent by 2050 – posing serious challenges for river health, wildlife, and water supplies.
With another summer of drought beating down on the Southwest, now is the time for action.

Patagonia is teaming up with American Rivers and its partners to call on Congress to help build a future that includes healthy rivers, improved water conservation for cities and agriculture, and water sharing solutions that allow communities to adapt to warmer temperatures and more erratic precipitation.
Please take action to save the #1 Most Endangered Colorado River
Rivers are remarkably resilient. When we give them a chance – when we let rivers be rivers – they can restore themselves, and continue to sustain us for generations to come.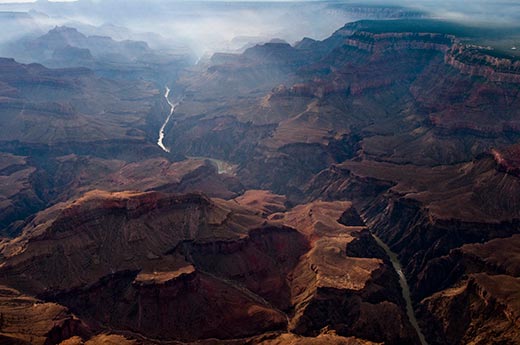 Head over to American Rivers to see the complete top 10 list of America's Most Endangered Rivers 2013. Two of the others to make the list – Rough and Ready Creek (#8) and Boundary Waters (#6) – were recently covered here on The Cleanest Line.