American Whitewater's Relentless Changemaking Process
American Whitewater, a small but scrappy nonprofit, has learned the first step toward protecting a beloved river is to help make waves.
If you flip through early issues of the American Whitewater Journal, published quarterly by the nonprofit American Whitewater since its founding in 1954, you'll discover several things. One is that boaters in the '50s and '60s did insane things, like surf canoes on breaking ocean waves or build spray decks out of a couple of ponchos and some branches before paddling canyons previously deemed unrunnable.
Another is that, in the '60s, American Whitewater (AW) members helped do the field reconnaissance that made the National Wild and Scenic River System possible. AW co-founder Oscar "Oz" Hawksley was among a group of World War II vets who repurposed Army surplus rafts for wilderness exploration. He co-led the first modern descent of the upper Selway in Idaho, one of the rivers that made it into the original Wild and Scenic Rivers Act when it finally passed in 1968. (The expedition ran 6-foot falls in a canoe. Hawksley rowed a raft over water so rough on an unmapped rapid that, in one photo, the only part of him visible above the foam is his hat.)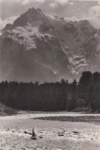 You'll also see that though AW has morphed from a loose affiliation of river-lovers to a professional environmental organization, it's got the same scrappy DNA. At its core, it's still a bunch of people so devoted to rivers that they're as willing to throw themselves into plodding bureaucratic processes and decades-long fights as they are to drop into a good whitewater line.
With just 11 staffers stationed around the country, the group seems to somehow be everywhere at once. It provides comprehensive boating info for thousands of rivers and has helped bring down dams on Washington's White Salmon and Elwha Rivers. It's simultaneously battling a pipeline in Utah and Colorado, promoting new legislation for Wild and Scenic Rivers in Oregon, Utah, Washington and Montana, and pushing national forests to protect thousands more miles of streams in Idaho, Wyoming, Montana and North Carolina.
But it wasn't in conservation that AW first flexed its muscles as a formal advocacy group; it found its early strength advocating on behalf of recreation. A successful fight in 1982 against a tunnel that would have sucked the water out of the Upper Gauley River in West Virginia showed AW members how effective a campaign could be if it organized locals to drum up national enthusiasm for a river.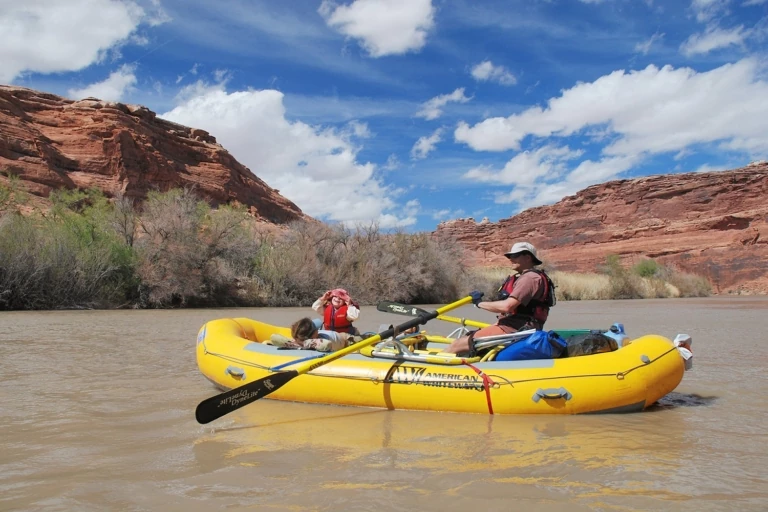 In 1985, AW members caught a company building a dam on the Adirondacks' Black River twice as large as its license allowed, and used the misstep to force the company to release more water during boating season. They could make a difference, they realized, not just by protecting wild rivers, but by being willing to brave the convoluted regulations that govern existing dams.
AW's long reach comes from their method. They don't just have staff working issues, they also mobilize paddlers and communities to show up for their local whitewater rivers in the ways they are able, whether that's stumping to their lawmakers or setting up an info table at river events.
Preventing new dams, however, can be tricky. The Wild and Scenic Act protects designated rivers from dams and mining. But only Congress can designate a new Wild and Scenic river, and Congress tends to move about as fast as the warm backwaters of a reservoir. So, AW and its partners have improvised an interim fix. As a number of national forests are in the midst of revising their management plans, river advocacy groups are taking advantage of the public feedback process to secure protections for specific streams and rivers until Congress can act.
"A lot of times, the Forest Service doesn't know who's using these streams and why, and they don't know about the places people care about," says Kevin Colburn, AW's national stewardship director. "We get people who know these rivers to tell their stories," to collect photos and videos that can help with their protection. The strategy has worked well in Montana, with more than 1,045 river miles protected, and in North Carolina, where the Nantahala and Pisgah National Forests recently recommended 10 new streams for protection.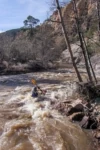 But Colburn would still like to see permanent protections for more rivers in North Carolina, where less than four-tenths of one percent of 37,853 river miles are designated as Wild and Scenic. Now, a section of a river called the Nolichucky that the Forest Service recommended for protected status 24 years ago is generating the kind of grassroots interest that could finally make a bill possible.
The Nolichucky River Gorge, which crosses from North Carolina into Tennessee like a stitch holding the two states together, is undeniably special. In a region where most remaining free rivers are narrow and rocky, the Nolichucky through the gorge is big and pillowy. The Gorge is also remote and spectacularly deep, hemmed by the Unaka Mountains to the north and the Bald Mountains to the south. And each year, thousands of people descend its roil of whitewater below slopes flocked with oak, hemlock, beech, birch, and blooming rhododendron.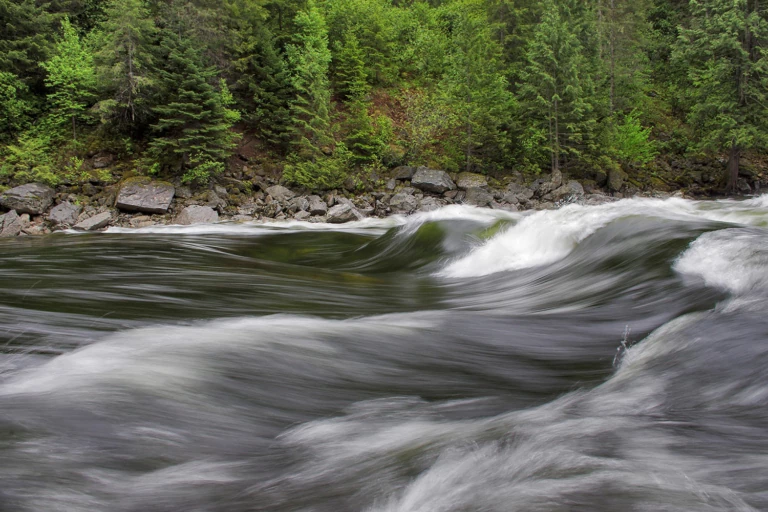 In the summer of 2017, former Nolichucky raft guide Curtis England started a petition asking Congress to protect the 7-mile Nolichucky River Gorge. A kayaker named John Grace followed England's petition with a film that took off on YouTube, and before long England's petition had more than 20,000 signatures. Businesspeople and local officials threw in their support. AW contacted England to offer technical know-how, sent out action alerts and tabled at paddling events. Soon, constituents were calling their state lawmakers, and lawmakers were calling mayors, asking what the fuss was about. It's too early to tell where it will go. But as AW ramps up its organizing efforts, Colburn is clear on one thing: If it's to work out, the Nolichucky can't be "'American Whitewater's project.' It's gotta belong to everybody. It's gotta be democratic," he says. "Our job is to help gather critical mass."
Scrappy as they are, chances are good they'll get it.
"Part of it is just that we're boaters," says AW's executive director Mark Singleton. "We're used to strapping it together with duct tape and bailing wire."
Check out Patagonia Action Works at patagonia.com/actionworks to learn more about river protection projects close to home.
Check out American Whitewater on Patagonia Action Works and celebrate the 50th anniversary of the Wild and Scenic Rivers Act in 2018 by joining us and communities across the country in asking your members of Congress to support Wild and Scenic legislation.
Support Wild and Scenic River Designations
It's the 50th anniversary of the Wild and Scenic Rivers Act and American Whitewater sees a unique opportunity to push for new Wild and Scenic designations in 2018.
Sign The Petition