Chattahoochee River: Critical Water Supply or Gift to Developers?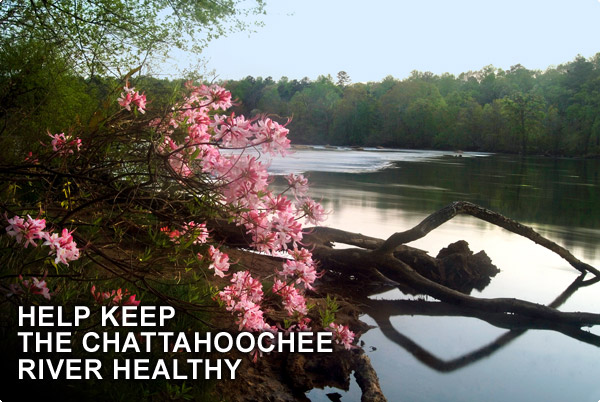 Chattahoochee River among America's Most Endangered Rivers
The Chattahoochee River, that flows through Atlanta, recently made the list of America's Most Endangered Rivers. We're helping shine a national spotlight on two boondoggle dam/reservoir proposals that are far too expensive and would harm clean water supplies, recreation, an outstanding trout fishery and wildlife habitat.
"These dams are being sold as critical water supply projects, but they have always been planned as amenity lakes to benefit private developers and landowners…. These are sham water planning efforts that will benefit a small group of private landowners at the expense of taxpayers and the environment."

– Sally Bethea, Executive Director
of Upper Chattahoochee Riverkeeper

Join us and our partner, American Rivers, to urge the U.S. Army Corps of Engineers to deny permits for these dams and reservoirs.
Help keep the Chattahoochee healthy. Please take action today.