Listen to "Dirtbag Resume" Dirtbag Diaries Podcast Episode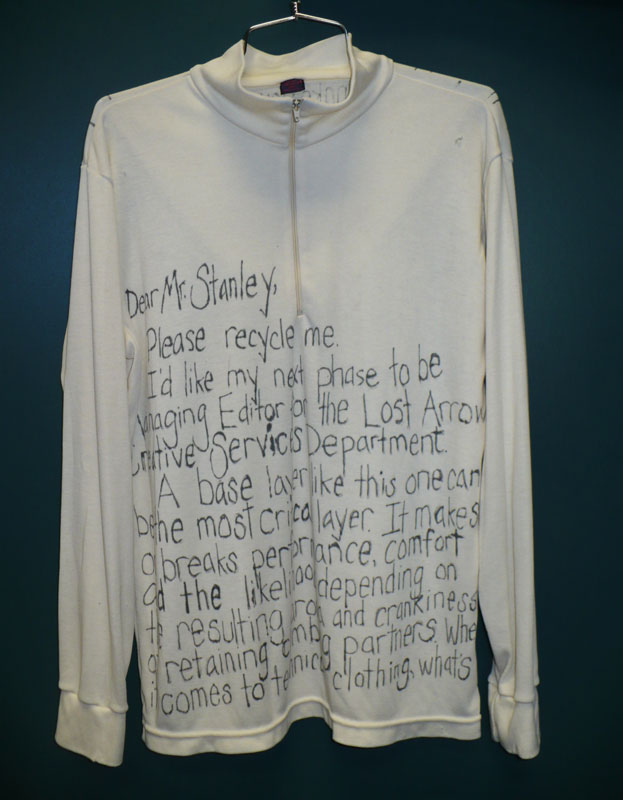 I'd like to take this opportunity to remind you of our Patagonia Jobs page. There are some very good opportunities up there right now. Vice President of Global Sales? You know you want it. If so, consider today's Dirtbag Diaries, and the accompanying photo, tips for applying. Here's, Fitz Cahall, host of the show, with some background on today's podcast:
The M.O. was familiar — work hard at a series of bizarre jobs, make money and then hit the road to travel. During his twenties, writer and Diaries contributor Ryan Nickum went around the world and drifted across the Pacific Northwest. When it came time to settle down after returning from a Peace Corps stint, the economy tanked. Once Ryan finally wanted a steady job, it seemed impossible to get one.  He authored standard resume after standard resume. The results were disheartening. Ryan pieced together whatever work he could — data entry, process server and ditch digging. He began to question whether his youthful wanderlust now impeded a more adult life. In a moment of frustration, Ryan decided to create his curriculum vitae on his own terms — Nickum style.

 Listen to "The Shorts – Dirtbag Resume"
(mp3 – right-click to download)
In between full-length episodes of The Dirtbag Diaries, listeners
like you have the chance to narrate your own story on the show — these
are the Shorts. To submit your story for consideration, visit The Dirtbag Diaries and look for the Story Suggestions? link in the sidebar. You'll also find downloads for the music from today's episode.
[This "Please recycle me." Capilene Zip-T is one example of the many creative cover letters we've received. See that label? Old school. A clear sign of experience. We take our work very seriously but we also like creativity and a good laugh. How will you differentiate your resume from the 11,000 we receive each year? Photos: Free]