Listen to "Sixty Meters to Anywhere" Dirtbag Diaries Podcast Episode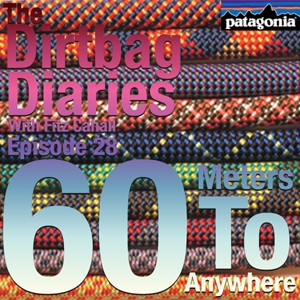 It's time once again to fire up your imagination and take an audio excursion with The Dirtbag Diaries. Host Fitz Cahall is here to introduce today's episode.
"Is there a statute of limitations on finding something you're passionate about? Is there a certain age when learning something new becomes too much to take on, or we become too afraid to fail or afraid to let others see us fail?" writes Brendan Leonard. A few Christmases back, Brendan received a rather strange gift from his brother – an old rope. Brendan wasn't a climber. He had no intention of becoming of climber. Sometimes though gifts can change our lives. It turns out that 60-meters of climbing rope has taken him farther than he could have ever dreamed.

Listen to "Sixty Meters to Anywhere"
(mp3 – 21:00 – right-click to download)
For more on the music from this episode or to share a story of your own, head over to www.dirtbagdiaries.com. You can subscribe to the show via iTunes and RSS, or connect with Fitz via Facebook and Twitter.