Listen to "The New Conservationists" Dirtbag Diaries Podcast Episode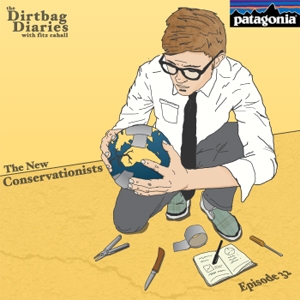 After attending the Tools for Grassroots Activists conference earlier this month, I'm particularly fired up to hear today's Dirtbag Diaries. Host Fitz Cahall introduces "The New Conservationists."
Our sports, our passions provide a special opportunity to visit thenatural world's wildest places. This tradition began with climber,writer and godfather of conservation John Muir. He was a dirtbag beforehe was an icon. Now, there are members of our community — boaters,skiers and photographers — who are following in Muir's footsteps. Theydon't necessarily come from traditional activist roots, but have chosento take a stand for little places and big ideas. Today, we present threestories. A city girl sheds caution to start a farm. A kayaker becomes a journalist. An adventure photographerforgoes a career traveling the globe to run for office back at home. I am John Muir. You are John Muir. We all have a Yosemite.
Download "The New Conservationists"
(mp3 – right-click to download – contains some expletives)
One of my takeaways from Tools was the appreciation each group had for their volunteers. If you're on the lookout for a worthy organization to support with your time or donation, visit our Environmental Grants Program page. There you can search our current list of grantees by city and state, each is a 501(c)(3) non-profit and in need of your help. You are John Muir. Thank you.
For more information on the music in today's episode, visit The Dirtbag Diaries.
[Radical DBD artwork by Walker Cahall.]