Listen to "The Shorts: Scars" Dirtbag Diaries Podcast Episode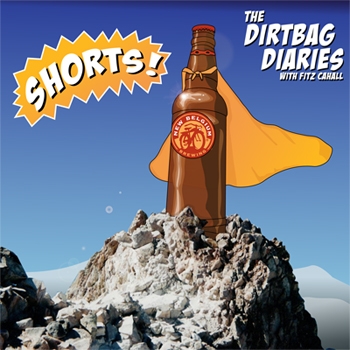 Happy Mother's Day to all the Patagoniac moms out there. Thank you for all you do. In lieu of organic roses delivered to each of your doorsteps, we present a new Shorts episode of the Dirtbag Diaries for you to enjoy in bed while your offspring prepare your favorite breakfast. Show host Fitz Cahall introduces the podcast, and his wife Becca.
"There is a wonderment in scars, the remnant of a body able to heal itself," writes Becca Cahall. "I love that my skin has chosen to retain memories that I might otherwise have forgotten." We've all got them. War wounds. Battle scars. We get them from crashing bikes in the woods, surgeon's scalpels and cheese grating falls on granite. If you look back at each scar, each of them tells an incredible story, tales to share around campfires and over beers. The real incredible thing is that we choose to see what we want in our wounds and in others. We look past them to the emotion and memory behind them. They become the physical diary of our lives.

 Listen to "The Shorts – Scars"
(mp3 – right-click to download)
In between full-length episodes of The Dirtbag Diaries, listeners like you have the chance to narrate your own story on the show — these are the Shorts. To submit your story for consideration, visit The Dirtbag Diaries and look for the Story Suggestions? link in the sidebar. You can subscribe to the show via iTunes and RSS, or connect with Fitz via Facebook and Twitter.