Listen to "The Shorts: Sitting in Silence" Dirtbag Diaries Podcast Episode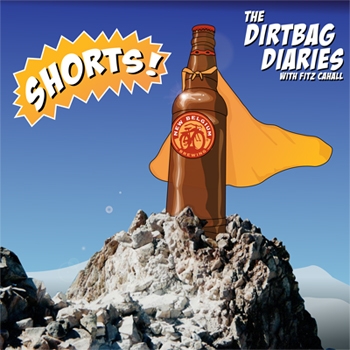 A beautiful story for your weekend from Patagonia editor, Mike Colpo, as introduced by Dirtbag Diaries host, Fitz Cahall.
Mike Colpo went to guide school in search of a different life. His rugged instructor, Cody, taught him the basics of guiding climbers, but also pushed Mike and the other students towards something bigger. After spending many years in the outdoors, Cody had a wisdom beyond guiding that he wanted to convey to the young climbers. He spoke of the wilderness within, and encouraged the young guides to explore this frontier. What did it mean? Some bits of wisdom we accept easily, and others take years to truly understand. Mike found himself facing a fear greater than physical risk.

Listen to "Sitting in Silence"
(mp3 – right-click to download)
You can download the music from Sitting in Silence over at dirtbagdiaries.com, including Abigail Washburn's beautiful song "Chains" from her album City of Refuge. Abigail has also generously donated a song to the newly formed Patagonia Music Collective (more on this next week).