A Patagonia Employee Fastpacks the Pacific Crest Trail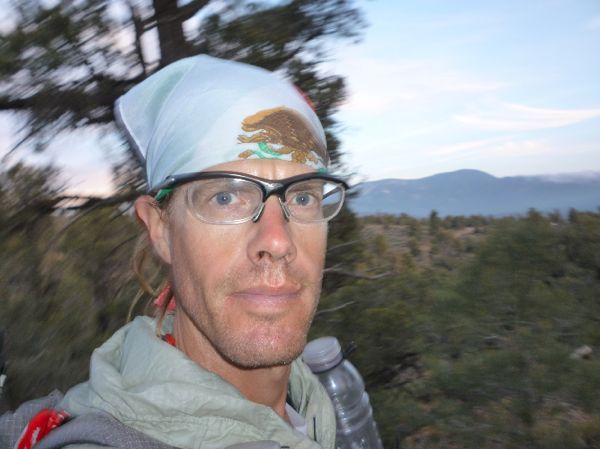 Patagonia Customer Service Rep, Adam Bradley, aka "krudmeister," aka"El Monstro" has been taking some time off this summer to do a little hikingalong the Pacific Crest Trail. Before he left, we'd asked himif he wouldn't mind sending updates. His reply: "Well, I guess, but I don't knowhow much of a story there is to tell you. The trail's the story. When it comesdown to it, I'm just a guy out walking in the woods."
This is all well and true, and many a person has hikedthe PCT. But he left out a small detail: how FAST he's walking through thosewoods.He's been on the trail now for a little over amonth and recently sent word about his progress. 45days, 18 hours, 27 minutes, and 45 seconds to be exact. Most folks takesomewhere between 150 – 180 days to cover the PCT's 2650 miles, so by day 45 theymight find themselves somewhere around, say, Agua Dulce, CA – still quite ahump from the southern tip of the 400+ mile-long Sierra Nevada. So we had todouble-check to make sure we heard The Mighty Krud correctly. He'd just told usthe Sierra Nevada were a memory at this point, and he was entering Oregon with1720 miles already behind him.
Here's some excerpts from the trail journal he's beenkeeping of this year's hike: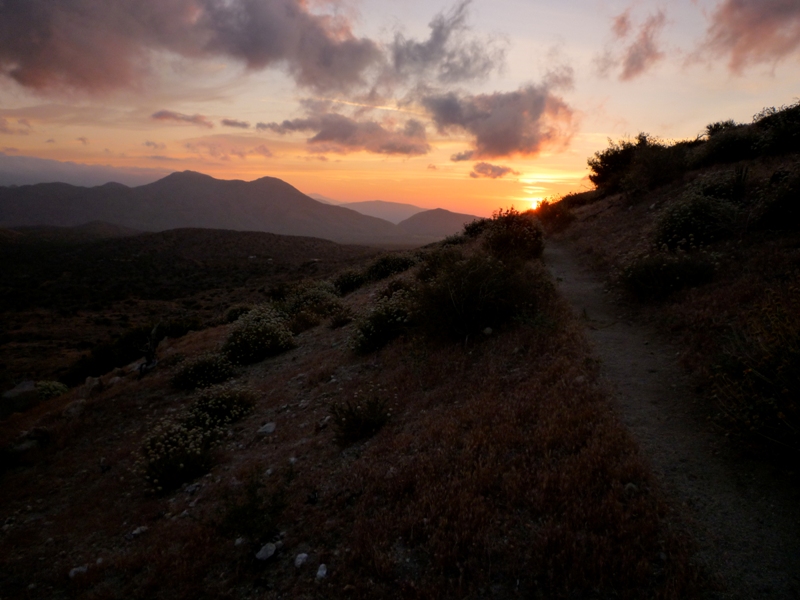 This year is different than last year for me . . . I haveactually trained for this. . . .[but] training aside, I don't think there isreally anything that can prep oneself for being on your feet 14hrs a day for65 days. Of course I am referring to the mental aspect of the walk, which isabout 90% of it. The up side is that I have done it before, so unlike last yearthere isn't the unknown factor. I also understand the pace of the first 35 days.But the first 700 miles of the PCT in my opinion are grim. I couldn't ever walkthat section again if I didn't have a goal like this to spur me on.
Hit the jump for more excerpts, or click here to checkout them out in their entirety:
[Top, Adam Bradley (aka krudmeister) on his way through the dry lands of Southern California. Bottom,  food for the soul at the end of a long day on the trail. Photos: Adam Bradley]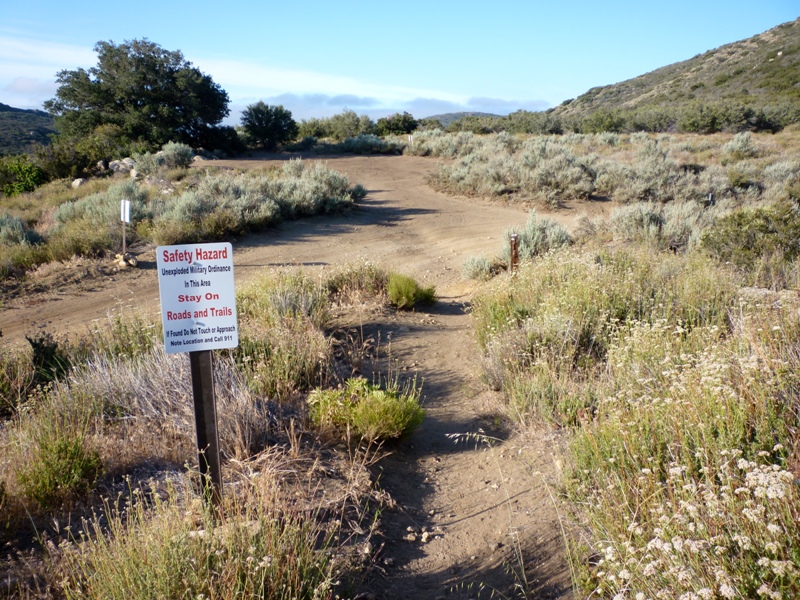 The reasons I choose to walk fast are these: 1. It allowsme to confront my inner demons. 2. I like the simplicity of the walk and thegoal oriented structure of my daily life on a journey like this. 3. I likeseeing what I can push myself to do. I had no idea what I was capable of. 4. Ibelieve I actually experience the trail more. 5. I get to spend a lot of timeworking on focusing my attention. So after todays post there will not be anyother mention of speed records, etc. It will be my travelogue nothing more. . .. In my opinion there would be [no speed records] if it wasn't for the trails.So in all honesty I think the story is more about the trail not the record.Without the PCT there would be no PCT speed records to speak of. How does atrail like the PCT come into being? By thousands of hours annually ofvolunteers time, sweat, and dedication. It isn't something that came into beingby a act of congress alone. Last year I gave thanks to all the trail angels whostock water caches, get hikers out to begin their walks, maintain sections ofthe trail… It is no small feat and I am thankful for their hard work.
We are also fortunate enough to live in a country wherewe have long distance trails. . . . I am very fortunate to live as a person ofrelative wealth (in a global sense) in a country filled with long distancetrails.
One last comment on the style of my trip. In the pastthere has been a lot of confusion as to what "unsupported" means. It will meandifferent things to different hikers. To me it means no outside support whichwould enhance how fast a hiker covers miles. That would mean no slackpacking(giving your pack to someone else so you may hike without one), no trail magicthat I have arranged, and most importantly every resupply must be walked to. Nohitching. That way my feet never leave the earth.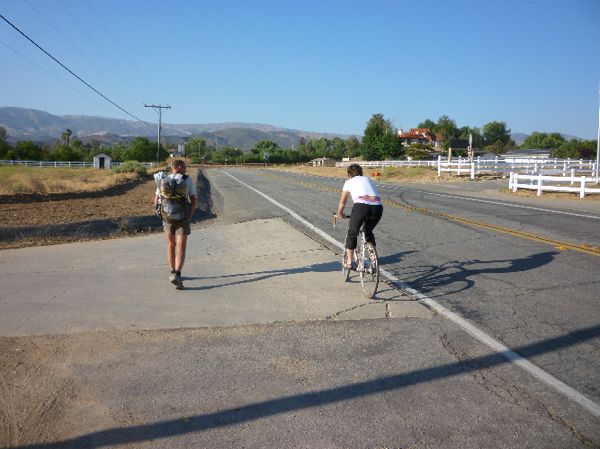 I will make use of water caches and trail magic that ison trail for all hikers, but none that I have pre arranged. Anything I can walkto that any other hiker can walk to is acceptable in town. I make this clearfor anyone else who would like to attempt a similar endeavor, I don't wantthere to be any confusion on style. This also means that every step of the PCTmust be walked to set a record. Not a record shy 20 miles of trail, or hundredsfor that matter.
All that being said though, there is no record that sumsup my experience. There is no plaque that can confer what I have learned. Iwalk for myself. So that is about all I have on that. I would like to note thatevery day on trail when I get up and go in the AM I bow my head in prayer tothe south, then to the north. I feel a deep reverence for the trail and Ibelieve the trail has teachings to impart to those willing to pay attention. Ialso feel when I do this that I am bowing to all the others on trail who arewalking it too. I think we are a different breed from folks who don't walk thelong walks. We have chosen to spend our summers living simply, by wise oldstreams. We have chosen to listen to songs of birds and sleep with our backs againstthe earth. This is a community I am proud to be a part of.
[After hundreds of miles of mountains, forests, and wild vistas, the starts to see urban images with a different significance. Above, a sign warns of one of the more unpleasant consequences of careless hiking on the PCT. Bottom, what could each of these folks be thinking about each other? krudmeister & company pull out of Agua Dulce. Photos: Adam Bradley]
ED NOTE: Our deepest apologies to krudmeister, as we've just been informed that he completed the California section of the PCT in 42 days, 18 hours, 27 minutes, and 45 seconds – three days faster than the time indicated above.