From Assignment to Ally
A photographer learns what it means to be an ally while on assignment on Gwich'in lands.
The sound reverberated across the tundra—one bullet was all it took, and the caribou went down. It was a crisp late summer morning on the ancestral lands of the Neets'ąįį Gwich'in, when I joined my friend, the traditional hunter Gregory Gilbert, on a caribou hunt (Gregory has since passed away). We walked closer to the animals and Gregory offered his prayer in Gwich'in, "Mahsi' k'eegwaadhat gwinzii neechy'aareehee'aa" (Thank you God we're going to eat good). I knelt on the soft tundra and watched Gregory gracefully field dress the caribou, with my camera down, fully present, witnessing this symbiotic relationship—I knew this moment was greater than an assignment. I felt what was at stake for the Gwich'in.
In the summer of 2018, I was invited to collaborate on a photo project with the Gwich'in Steering Committee, the Gwich'in led organization that represents the unified voice of the 9,000 Gwich'in people. The group fiercely advocates for the Porcupine caribou herd, food security and the protection of sacred lands of the Gwich'in people who live in 15 villages across the Arctic, each village established along the migratory route of the Porcupine caribou herd.
The Gwich'in have been fighting for decades to protect the coastal plain of the Arctic National Wildlife Refuge, known to them as "Iizhik Gwats'an Gwandaii Goodlit" (The Sacred Place Where Life Begins). The Trump administration has taken aggressive steps to fast track oil and gas drilling lease sales and development here. Extracting resources on sacred land is irreparable and to do so without permission of sovereign nations is a human rights violation. Harm to the land is harm to the Gwich'in people. Nature is their grocery store, medicine cabinet, teacher and healer. Traditional foods like caribou, moose, fish and berries are an integral source of food in a region where a bag of frozen vegetables can cost more than $20. Witnessing Gilbert prepare the caribou gave me a glimpse into the Gwich'in's sacred connection to the land and animals and drove me to be an authentic ally—fighting to ensure all life is treated with the respect and dignity that is deserved.
Bernadette Demientieff, executive director of the Gwich'in Steering Committee, gave me her thoughts on what it means to the Gwich'in, and some advice on how to be an ally.
"Over the years we have had many photographers, reporters and allies come to help tell our story. They come in and they get what they need and leave never to be heard from again. A true ally should come to our homelands with an open mind and a willingness to learn. Take the time to connect with us and really understand our spiritual and cultural connection, not just to the caribou but to the land and animals. Spend time with our families and take the time to go out on the land to learn our ways of life. Use the gift the Creator blessed you with to help tell the stories of the people who are silenced and ignored. And then return many times."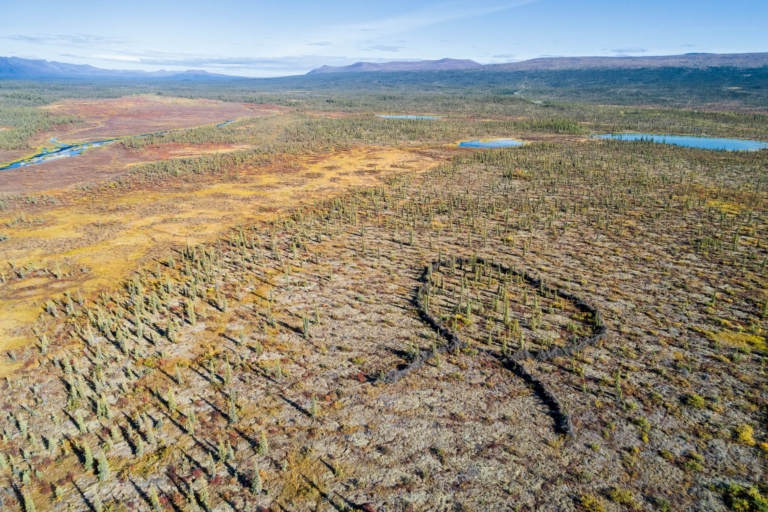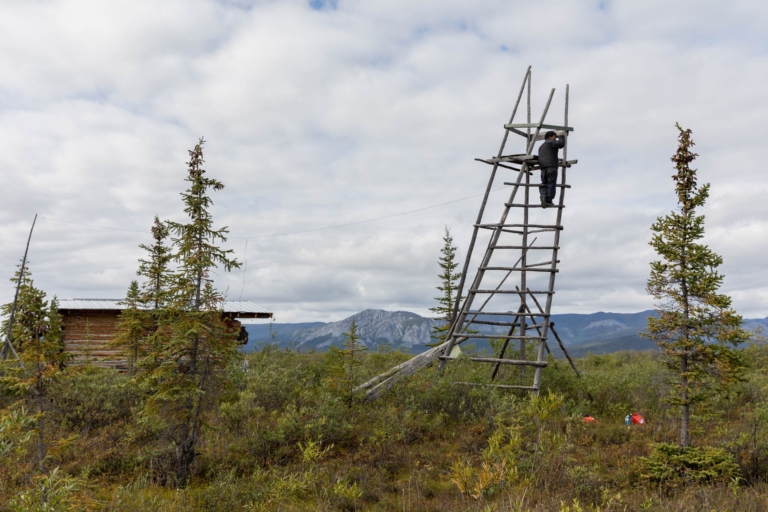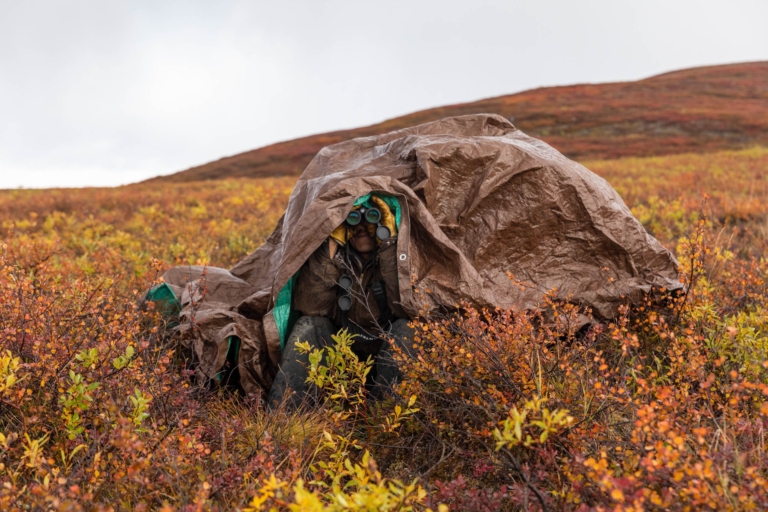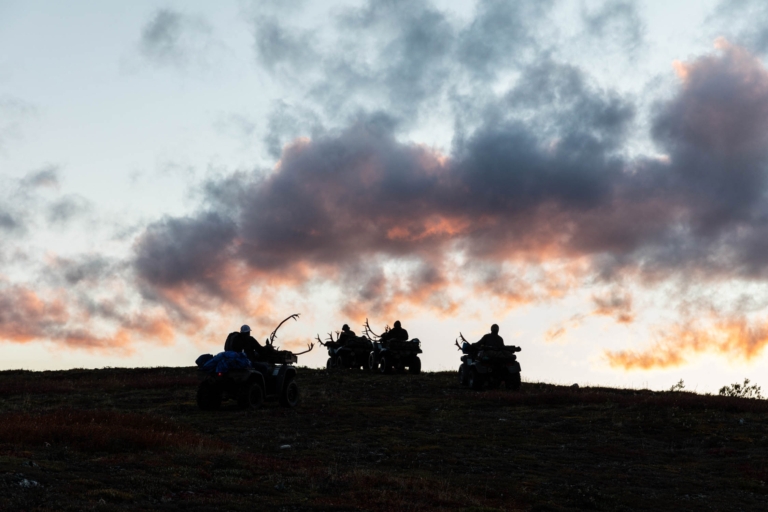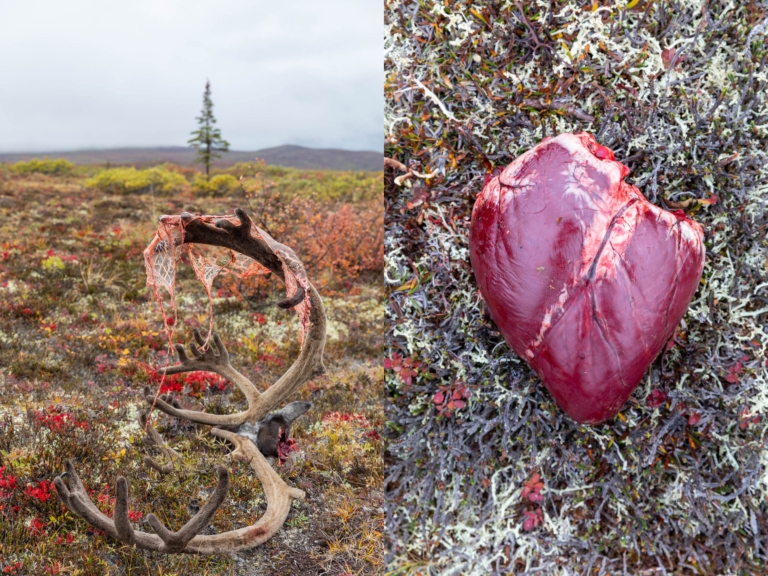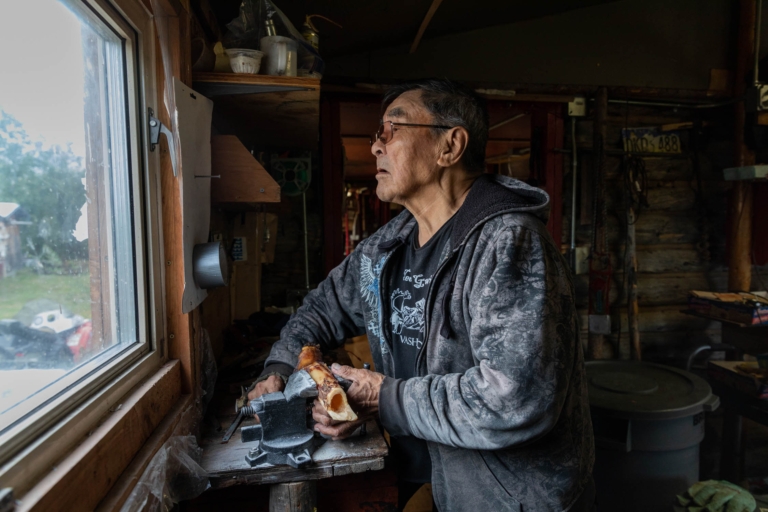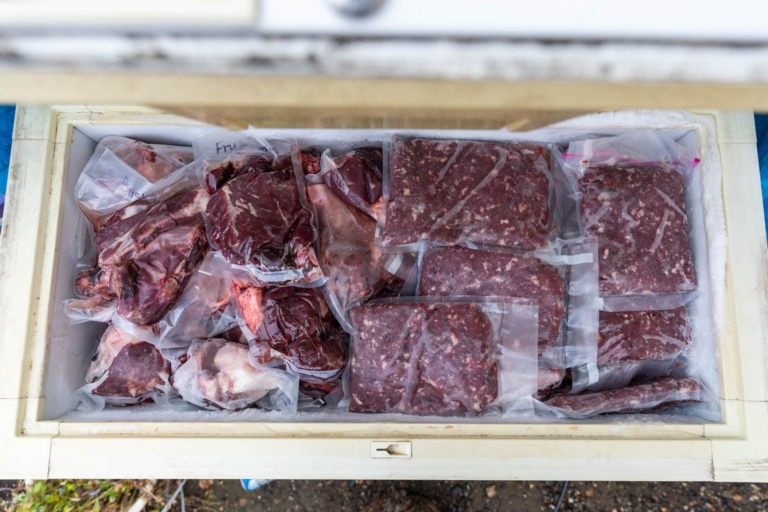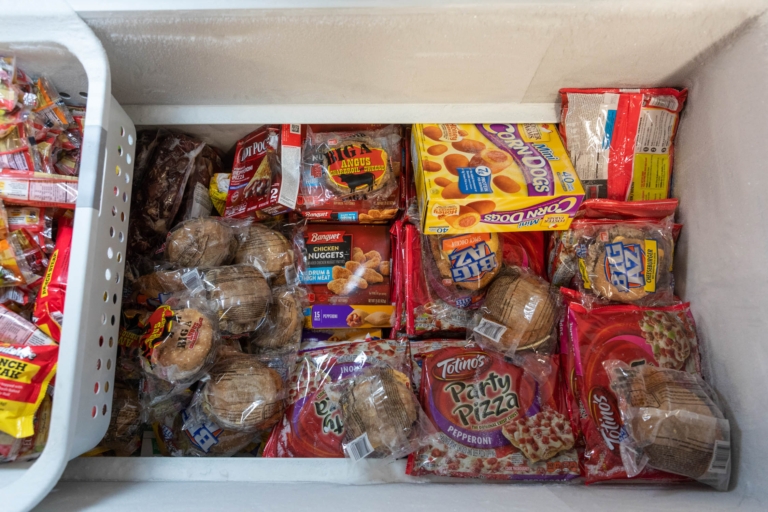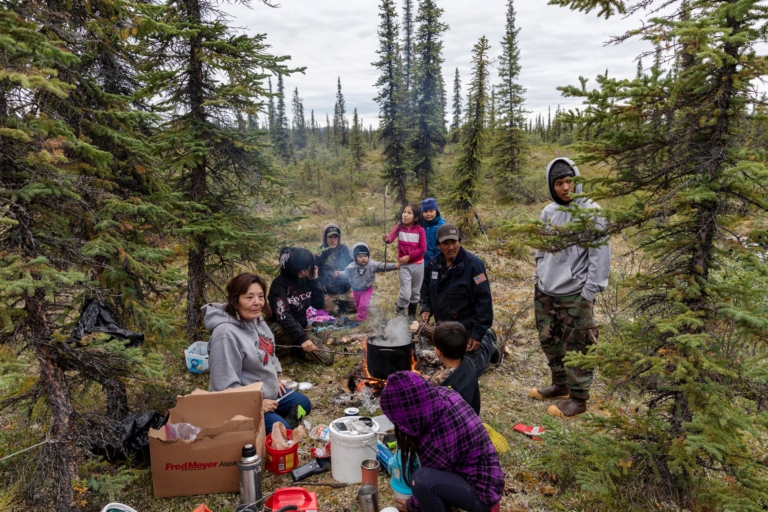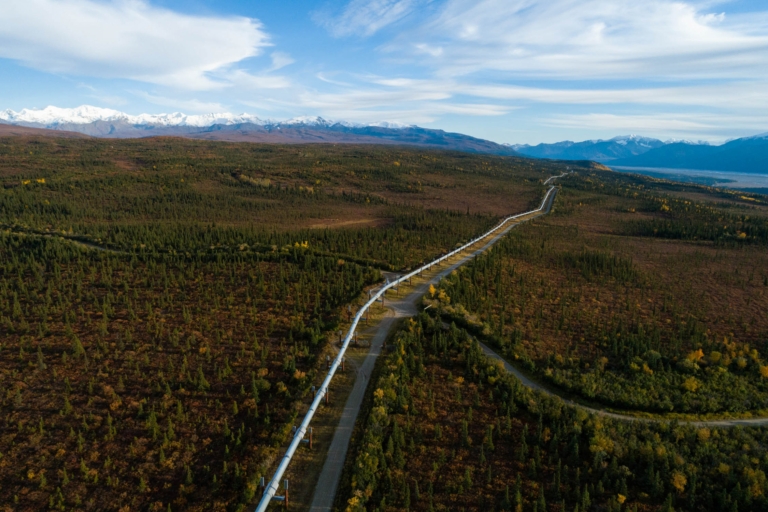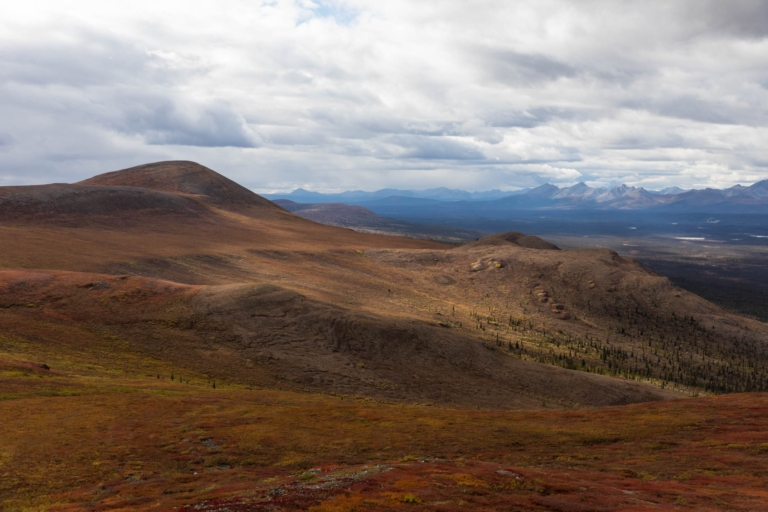 These photographs were made on the unceded territories of the Neets'ąįį Gwich'in, Gwichyaa Gwich'in, and the Lower Tanana Dene Peoples of Alaska.
Gwich'in land defender Jody Potts told me why she accepted me as an outsider and ally in their efforts to show the importance of protecting their food security and sacred land. I share her thoughts, with her permission, not to validate the project but rather show the importance of intention, respect and collaboration as an outsider.
"In my life I have worked with a number of journalists, film crews, organizations and 'allies,' but have never had as positive of an experience as I did with you when you followed my children and I on a caribou hunt," she said. "You were observant and listened and followed with care, respect and dignity all while being nonintrusive and nonextractive."
Demientieff and Potts also mentioned the importance of building trust between journalists and communities. Photographers on assignments on Indigenous lands need to amplify the voices and experiences of Indigenous Peoples. They should only do work that centers around the community, and not the photographer's or publication's agenda. They should always ask permission before capturing a photo of a tribal member, and again before that photo is published. If you aren't having conversations with the community and your work isn't driven by the advice of the community, then you aren't being an ally.
The two-hour drive to the hunting grounds went quickly on that late summer day with Gregory Gilbert, filled with the sound of light rain and conversation in Gwich'in between Gregory and Raymond Tritt. I sat behind them and marveled at the power of the rugged landscape, listening to the complex yet beautiful Gwich'in language and feeling extremely privileged to be there.
Gregory knew exactly where to intersect the caribou on their 1,500-mile migration to their winter grounds in Canada's Northwest Territories; he had been raised on this land by a strong, traditional Gwich'in family, and lived and raised his own children and grandchildren the same way. We reached the day's hunting spot, and as they loaded their guns Gregory handed me the binoculars and pointed to the mountain. At first, I saw only stillness amongst the fall colors. Then, I noticed the land was moving. Hundreds of Porcupine caribou were migrating toward us.
We arrived back at the village that night having taken three caribou, and returned to a successful moose harvest by Gregory's daughter, Jewels Gilbert, her partner, Brennan Firth, and other members of the community. The next day, tribal members cut up the caribou and moose. Elders passed down knowledge to younger generations on how to properly cut different parts of the animals and prepare it for the cache. Everyone was in high spirits, sharing stories, laughing and eating freshly cooked caribou and moose soup around a fire.
I continue to meet with the Gwich'in multiple times a year: on lobbying trips at congressional leaders' offices; for activism efforts such as delivering more than 100,000 comments to SAExploration headquarters in Texas, urging them to give up their plan to drill in the Arctic; or simply to attend events, weddings or visit a fish camp. The tribe is like family, and they often ask when I'm going to move to Alaska, to which I jokingly reply, "Once heated flip-flops are invented, so I can wear sandals year-round."
This experience not only changed me but changed the way I work. I sought out a local Indigenous women's group in California and now join monthly talking circles as a listener and offer my help when needed. I approach work as a collaboration, driven by the needs of the community and what will benefit people. I continue to educate myself on the true history of Indigenous Peoples, to understand both the violent colonial history and the continued injustices, violence and racism happening to Indigenous Peoples across their land. And I am no longer afraid to put the camera down and be a human first.
Check out the Climate Justice Reporting Guide from Covering Climate Now for best practices on how to cover climate change as a fundamental matter of racial, economic and environmental justice.
Protect the Arctic and Stand with the Gwich'in
The current administration is proceeding with plans to give oil and gas companies the right to drill in the coastal plain of the Arctic Refuge. The Gwich'in are fighting to protect their future, but they can't win this battle alone.
Act Now