From Oceans to the Arctic Refuge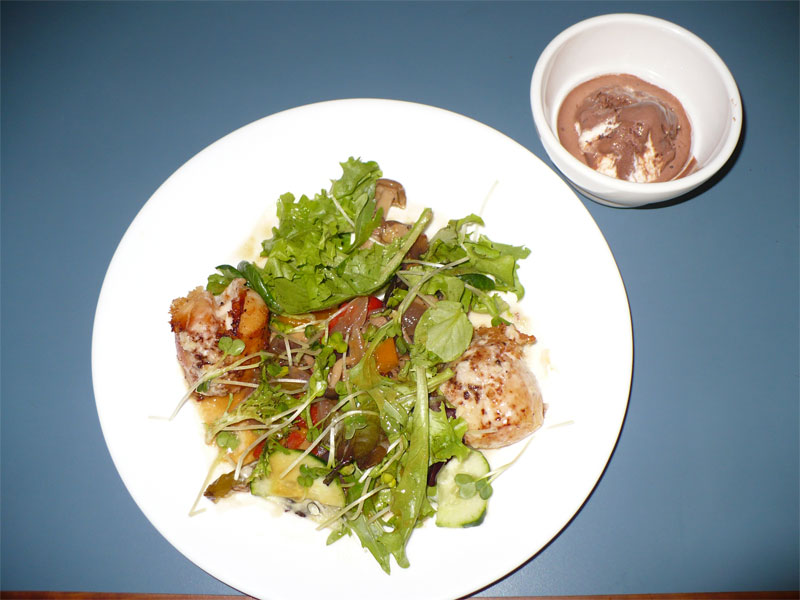 The time has come for Patagonia to shift its environmental activism focus from Oceans as Wilderness to the Arctic National Wildlife Refuge. The goal of our new campaign is to help secure permanent protection for the Coastal Plain of the Arctic Refuge through designation as Wilderness.
To commemorate the Oceans as Wilderness campaign, we enjoyed a special Seafood for Thought lunch in Ventura last week. The menu was created by our very own Micah Knox: panko crusted diver scallops with a micro green salad tossed in wasabi vinaigrette served with roasted garlic ginger burre blanc. For dessert, Ben & Jerry's kindly donated three flavors of their delicious ice cream. I chose Phish Food…
Download the recipe for Panko Crusted Diver Scallops (PDF)
[Choose your scallops wisely. Photo: Free]
The focus of the lunch, and an example of what we tried to conveyduring the OAW campaign, was on the method of harvesting the seascallops. In this case, Micah chose diver-caught scallops over the morecommon method of scallop dredging where heavy nets are dragged alongthe sandy sea floor causing severe damage to life and habitat on thebottom. Identifying where and how your seafood is harvested, or simplychoosing not to eat it, can make a big difference in the health andvitality of the ocean environment. Many organizations offer portablecards listing what seafood is sustainably caught and what seafoodshould be avoided. We like the card from Blue Ocean Institute.
Patagonia will continue to highlight Oceans as Wilderness in theEnviro Features section of Patagonia.com and in our occasionalwater-themed catalogs. Many of the issues are far from resolved sowe'll do our best to keep you informed and alerted when your help isneeded. If you haven't already done so, please participate in thecurrent Action Alert to help end overfishing in U.S. waters.
Special thanks to the Patagonia Environmental Affairs department forall their hard work on the Oceans as Wilderness campaign. Our gratitudealso goes out to all the authors of the environmental essays featuredduring the campaign, and to all of you who took a few moments out ofyour day to send an email, write a letter or make a phone on behalf ofour planet's oceans.