Green Corn Project Receives Pat. Austin's First Enviromental Grant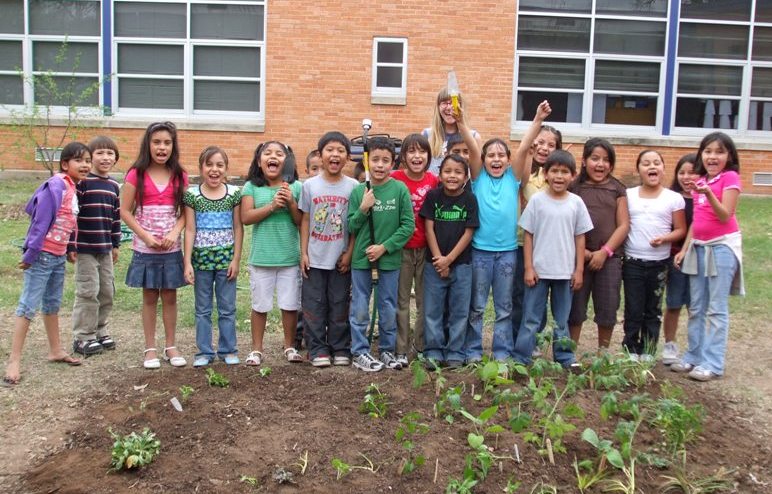 A plot of dirt can be a great place to start a revolution. While the mission of the Green Corn Project (GCP) might not be revolutionary, their work is. You see, GCP–a 501(c)(3) nonprofit based in Austin, Texas–believes freedom is possible when you empower people with knowledge and skill to create an immediate benefit in their lives. GCP's work focuses on installing organic foodgardens for families and individuals in need, as well as for schoolsand community centers. From their website:
GCP serves people with limited access to nutritious, affordable food bypartnering with them to build their own gardens at homes, schools, andcommunity centers. GCP also educates garden recipients, volunteers, andcommunity members about the techniques and benefits of organicgardening through skills workshops, presentations, and community events.
GCP is a volunteer-driven 501(c)3 nonprofit organization. Since 1998, GCP has built more than 130 gardens in Austin's underserved neighborhoods. We teach effective techniques for growing food at home naturally, while making maximum use of land, water, and energy. The whole community benefits when gardeners share their new skills and excess harvest with others.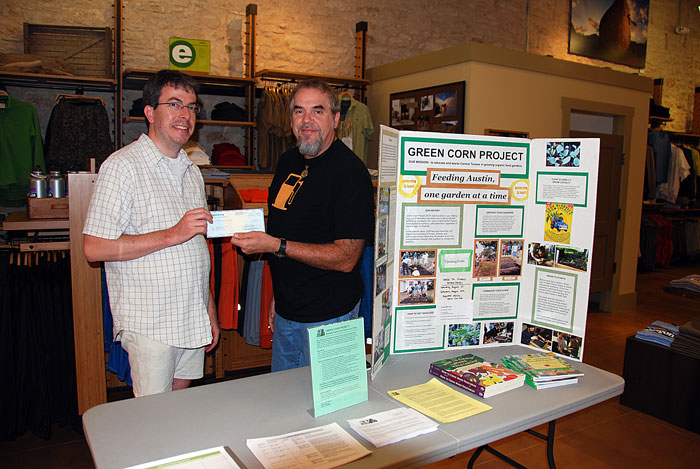 In recognition of their efforts to empower communities, GCP became the recent recipient of the first environmental grant awarded by Patagonia's Austin store. Jim Hansel, store manager, handed GCP president Mitch Mills the $3,000 check on Saturday, May 30, while Green Corn Project tabled at the store.
GCP will be using their grant money to increase capacity, build more gardens, and buy a shed to store their growing quiver of tools. Austin residents can connect with GCP this summer when they table alongside Patagonia at Blues on the Green. The first show, featuring Ruthie Foster, is this Wednesday, June 3rd, starting at 7:30 pm. Blues on the Green is being held at Waterloo Park this year. Click here for more information and the complete schedule.
Be sure to stop by the Patagonia booth for a chance to win GCP t-shirts, books, and plants. And more importantly, to get involved with GCP's great work throughout the community.
[Photos courtesy Green Corn Project]