Happy Birthday Wilderness Act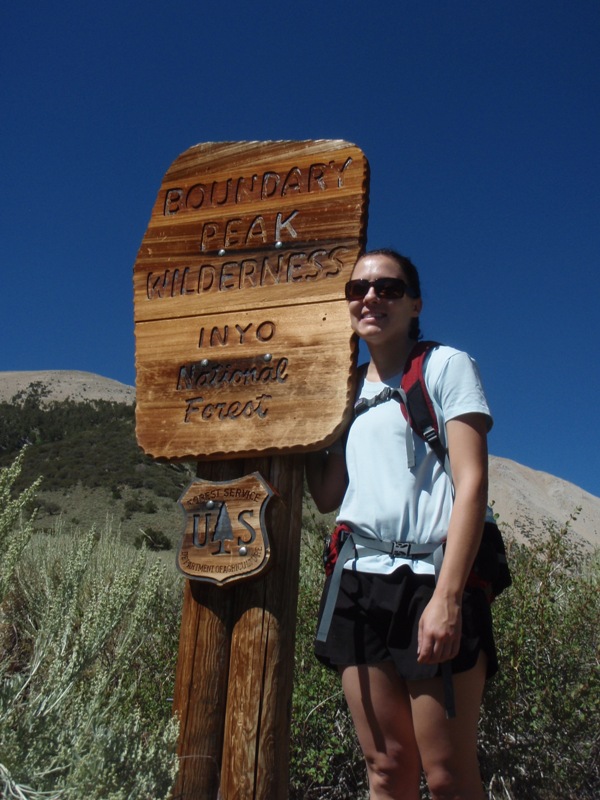 Labor Day is upon us. For many, this weekend is the time to launch a last-ditch attempt to get out into a nice, quiet piece of the great-big open. Whether camping, hiking, climbing, paddling, fishing, or simply savouring summer's final reprieve from the daily urbanized bustle, Labor Day has become, more than any other holiday weekend, the time when Americans take fullest advantage of their wilderness heritage. Fitting timing, considering today marks the day Americans received one of the grandest gifts they've ever given themselves – the Wilderness Act. Here's Lindsay Woods, of the Campaign for America's Wilderness, with some gorp for thought on this special day – a day, it turns out, that will now forever commemorate the official presidential declaration of September as National Wilderness Month:
One of the nation's most important and enduring conservation laws turned 45 today – the Wilderness Act – the tool by which citizens can work with Congress to permanently protect some of the nation's remaining wild places as a gift to future generations.

Born of a solid political collaboration between a liberal Senator, Hubert Humphrey (D-MN) and a conservative Congressman, John Saylor (R-PA), this landmark legislation immediately gave the "gold standard" of wilderness protection to the first nine million acres of America's natural treasures, including Montana and Idaho's Selway-Bitterroot Wilderness, the Boundary Waters Canoe Area Wilderness in Minnesota, the John Muir Wilderness in California, and New Mexico's Gila Wilderness.
[Something special happens once you step behind one of these signs. Photo: localcrew]
Over the last four and a half decades, citizens from all walks of life and backgrounds – a Nevada waitress, a small town mayor in West Virginia, an angler in Oregon, a nurse in California – have worked to add Today the bipartisan tradition of working together to protect more of America's common ground continues, as bills are pending to protect a bit more of our wild earth in CA, ID, MT, NM, OR, UT, and WA. Citizens in a number of other states, including AZ, CO, NV, and PA are working with lawmakers to move additional proposals.

This is an anniversary worth celebrating and highlighting, for wilderness is much of what defines us as Americans. As we head out for a last taste of summer over the Labor Day weekend, many of us will be exploring and enjoying some of the special wild places bequeathed to us by those who years ago had the foresight to preserve and protect some of our most treasured landscapes.

[Top – Liz Mosco celebrating Labor Day 2008 with a trip into the heart of Utah's High Uintas Wilderness. Bottom – one of the many pristine alpine lakes protected by the boundaries of Idaho's Sawtooth Wilderness. Photos, localcrew]