Indigenous Management Revives and Protects Public Lands
Wudan Yan
/
Sep 14, 2020
/
8 Min Read
/
Activism
Karen Diver of the Fond du Lac Band on how protecting lands and waters can provide solutions to climate change.
In a remote corner of the Lower 48, in northeast Minnesota, wetlands reign supreme, forming a patchwork of islands and waterways that make up the Boundary Waters Canoe Area Wilderness. Spanning 150 miles across the US-Canada border, the wilderness area brings tens of thousands of visitors every year seeking solitude and peace in its water and forests.
But what recreators might not know is that the Boundary Waters is also rich in mineral deposits of iron, copper, nickel and other metals—thanks to a fissure in the earth that formed a billion years ago. What visitors may not know, either, is that the fate of the Boundary Waters, as well as the nearby watersheds of Lake Superior, is under fierce debate, owing to the interests of private companies that want to mine the land, and those who want to protect it.
For the Fond du Lac Band of Lake Superior Chippewa, one of the three Native Nations that has treaty rights to the wilderness area, the area under dispute is their land. "We can't pick up and move," says Karen Diver, a member of the Fond du Lac Band and the director of business development for the Native American Advancement Initiatives at the University of Arizona. "Nobody will give us new homelands. Our culture can't end. Our spirituality can't be replaced by moving to a new homeland."
The measures that she and the Fond du Lac Band have taken to revive their homelands fit into a greater goal. Aware that the planet has reached a tipping point with regard to climate and its subsequent impact to wildlife and ecosystems, the Wyss Campaign for Nature is leading a global initiative called 30 by 30: conserve 30 percent of the world's lands and oceans by 2030. Each country's government, including that of the US, is responsible for creating their own plan to achieve these targets.
Native Nations play a critical role in meeting these conservation targets. In the US, even if citizens of Native Nations aren't living directly on the land, the tribe may have treaty rights, which puts them in charge of managing that land and associated resources. Research shows that when Indigenous communities are stewards and managers of their land, those environs are less likely to be ravaged by human activities. In a recent report by the Wyss Foundation, President Molly McUsic wrote that the work of Native Nations "should be supported, scaled-up and replicated across the globe" as communities work toward conservation goals.
In the US, public lands are partially responsible for the impacts of climate change, but they can also lead the fight against those impacts. The Trump administration's reckless leasing of public lands for natural resource extraction is further exacerbating the climate issue—extraction on public lands is on track to release more greenhouse gases each year than all 27 member countries of the European Union and the UK combined—which in turn degrades ecosystems and the livelihoods of wildlife dependent on them. On the other hand, public lands have great potential in mitigating the impacts of climate change. One study showed that land managed by Native Nations could produce 10 percent of the renewable energy in the US, and more recently, tribes in the Midwest and West are increasingly moving to develop renewable energy projects on their own land.
The story of the Fond du Lac Band in Minnesota, and Diver's involvement in Indigenous land management at the local and federal levels, is a testament to the power of traditional ecological knowledge (TEK)—the knowledge of Indigenous communities gathered over time by interacting with their environment—in conserving public lands as a way to mitigate climate change.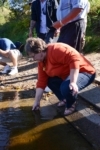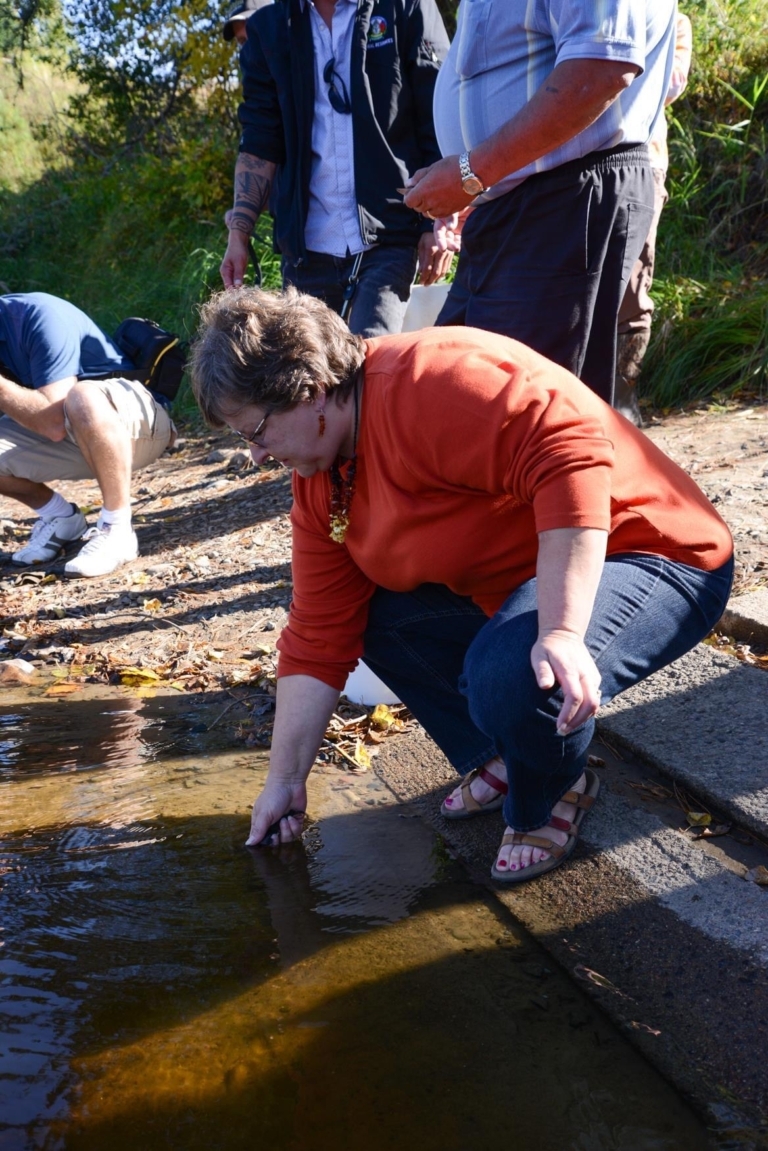 Diver grew up in Cleveland, Ohio, as part of a federal initiative that began in the 1950s to move Natives to major urban areas, hoping they would assimilate. Her parents never bought new cars, or owned their own homes, but prioritized their children's education and sent Diver and her siblings to private school. During their summers and vacations, her parents squeezed the kids in the car and made the twelve-and-a-half hour drive back to the reservation. In 1983, Diver returned to Minnesota to attend college at the University of Minnesota Duluth, where she studied economics. She was the first in her family to go to college.
She later attended Harvard University's Kennedy School of Government for a master's in public administration. Then, in 2003, she returned to the Fond du Lac reservation to work for the tribe. She was excited to bring her managerial skills back to her home.
At first, she worked on special projects, which allowed her to be embedded in different divisions to understand tribal operations. A few years later, she decided to run for chairwoman. "It's a huge responsibility to be in charge of a tribe, and part of that responsibility is culture," she says. "And you can't talk about culture without talking about treaty rights and hunting, fishing and gathering." From working with her tribe, Diver saw firsthand how climate change was impacting the Fond du Lac Band's ability to hunt, fish and gather in a traditional way. "As an elected leader, being involved in climate change work is really essential for identity and culture."
Diver worked closely with the tribe's wildlife managers, who have been studying water quality and documenting environmental change since the 1970s. Over the years, the banks of rivers had eroded. Moose started dying off, unable to withstand the rising temperatures. It was this area of work that challenged Diver the most, as it was a stretch from her managerial background. "It was the most removed from what I knew, which also was why it was really interesting to me," she said, "because it tied together so many aspects of what would be considered wellness in our community."
Under Diver's tenure as the chairwoman of the Fond du Lac Band, two private companies, Twin Metals Minnesota and PolyMet, proposed opening up land near the Boundary Waters for copper and nickel mining for two separate mines. Should either of them open, it would be the first copper-nickel mine in Minnesota. Such elements would be used to build batteries used by electric cars. Twin Metals and PolyMet say that the mines would be a boon for the local economy. PolyMet estimated theirs would add about a thousand new jobs to the region.
Conversely, mining, like other extractive industries, invariably impacts the environment. The PolyMet mine, a project proposed in the Lake Superior basin, and the Twin Metals mine, a separate project proposed upstream of the Boundary Waters, would devastate the recreation economy around the region. (Minnesota's recreation sector directly employs around 140,000 individuals.) "There's never been a copper-nickel mine that hasn't had [a] seriously bad environmental impact," says Diver.
The placement of these mines means that the waste and drainage would flow into the Lake Superior basin and into the Boundary Waters watershed. And the process by which copper and nickel would be mined would lead to toxic chemicals like mercury accumulating in fish. That's just salt on the wound for fish populations in nearby rivers: experts were recommending people to eat one fish a month from the Saint Louis River, the largest US tributary to Lake Superior, due to their high mercury levels.
Not to mention, the mines would threaten the wetlands in the wilderness area. Such ecosystems are critical from a climate perspective because they contain deep layers of peat, which can sequester twice the amount of carbon dioxide than an equivalent area of forest. "They maintain the balance in the house," says Diver, filtering the water and maintaining the biodiversity of the adjacent forests.
The Fond du Lac Band objected to the mines, largely owing to how the mining would pollute their ecosystems. In September 2019, the band and three other environmental groups sued the US Army Corps of Engineers, the federal agency that issued PolyMet's permit for mining in the Lake Superior watershed, for violating the Clean Water Act and the National Environmental Policy Act. It's been a huge win, says Diver, because the lawsuit has delayed its opening. "The delay may impact its feasibility. The market can change. It might become not profitable to do it," she says.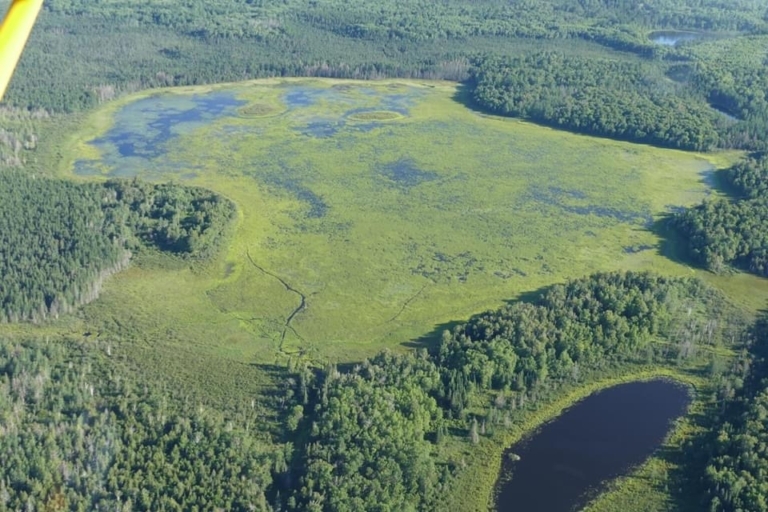 Beyond her work in Minnesota, Diver also served on President Obama's Task Force on Climate Preparedness and Resilience to expand awareness of the impacts of climate change for Native Nations. Under the Obama administration, Diver worked on protecting Bears Ears National Monument, the Bering Strait and the expansion of Papahānaumokuākea Marine National Monument in Hawai'i. "These things are national treasures," she says, "partly because of their Indigenous equities." The Bering Strait, for instance, is more or less a grocery store for Alaskan Native communities living along the coast. Getting Native Nations involved in actively managing these areas and implementing traditional ecological knowledge to preserve the spaces meaningful to them has led to better outcomes.
Increasingly, Diver sees the benefit of Western scientists working with Native Nations to study their environment and conserve resources, blending TEK with the scientific process. Tribes can consult Western scientists on the types of projects and research that has to be done, and work together in developing research protocols and procedures. "I think there's a growing appreciation that tribes are active managers of resources and that we spot trends, and are proactive," she says. Currently, the Fond du Lac Band is working with a team of scientists from the University of Minnesota to monitor wild rice growth, a staple for the band. And over the years, the Fond du Lac Band has used traditional management practices to restore the Saint Louis River and lake sturgeon, a type of fish very sensitive to sulfides in the water. Twenty years after the sturgeon restoration began, the band is finally starting to see the populations regenerate naturally. "We helped a species come back from the brink."
For Native Nations to continue the research that's necessary to conserve their land and water, Diver believes that the federal government needs to play a role. Administrations ought to support Native Nations in their own self-governance and amplify their voice within federal policy. "There are lots of ways [the government] can impact that tribal voice," she says, such as not giving tribes the necessary financial resources. "[They] can actually be hostile and say, 'We're not going to support your access to this area.'" And when an administration prioritizes natural resource extraction and development on Native lands, tribes are put in a bind.
Diver is hopeful that over the years there will be more research and dependence on traditional knowledge to rehabilitate the lands that are dear to her, citizens of the tribe, and its recreators and visitors. Traditional knowledge has a key role in rehabilitating Native lands, which also tend to be the most biodiverse. But traditional knowledge can't effect change in a vacuum; local and federal agencies must also be aligned for the US to meet its 30 by 30 goals. For Diver, her life's work isn't just about preserving Indigenous ways of life, or furthering scientific knowledge, but protecting our planet.
Support the Boundary Waters Wilderness Act
The Boundary Waters Wilderness Protection and Pollution Prevention Act addresses the urgent need to protect 234,328 acres in the Superior National Forest from copper-nickel mining development. Call on Congress to support this bill and protect the Boundary Waters for generations to come.
Act Now