Interviews from 2008 Banff Mountain Film & Book Festival – Majka Burhardt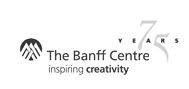 Fitz Cahall and Sarah Garlick are back with part two of their coverage from the 2008 Banff Mountain Film and Book Festival. Today, Sarah interviews mountain guide, author and Patagonia ambassador, Majka Burhardt, about her book Vertical Ethiopia: Climbing Toward Possibility in the Horn of Africa.

Listen to Banff 2008 Interview – Majka Burhardt
(mp3 – 5:25 – right-click to download)
We thank Majka for taking the time to chat. If you're interested in reading Vertical Ethiopia, check out this excerpt and then head over to Patagonia.com to purchase the book. It makes a great gift for the holidays.
Tomorrow, Fitz brings us an interview with Jennifer Lowe-Anker.