Interviews from 2008 Banff Mountain Film & Book Festival – Jennifer Lowe-Anker, Plus, New Dirtbag Diaries Short
The Dirtbag Diaries
/
2 Min Read
/
Climbing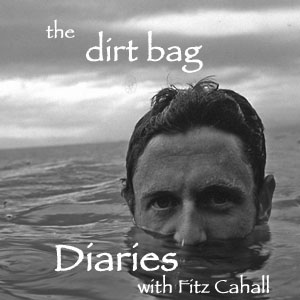 We have a double-shot from Fitz Cahall and the Dirtbag Diaries to start your week. First up is the Banff Mountain Film & Book Festival interview I promised you last Friday (sorry, the Tea Fire had me preoccupied) between Fitz and Jennifer Lowe-Anker. Then, we have a new listener-recorded "The Shorts" episode of the Dirtbag Diaries where Colorado-based writer Brendan Leonard talks about becoming a bicycle devotee.

Listen to Banff 2008 Interview – Jennifer Lowe-Anker
(mp3 – 9:15 – right-click to download)

Listen to The Shorts – Friendship is a Used Bicycle
(mp3 – 8:35 – right-click to download)
Our thoughts and best wishes go out to everyone in Southern California who've been affected by the recent fires. And we heartily thank all of the men and women who bravely fought the fires, the authorities who helped maintain order and the volunteers who assisted their fellow man.
Have a good week everybody.