Interviews from 2008 Banff Mountain Film & Book Festival – Dawa Steven Sherpa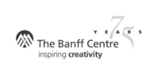 Dirtbag Diaries host Fitz Cahall was fortunate to attend last week's Banff Mountain Film & Book Festival about which he says, "For the dirtbag nation, this is our cultural center, the point from which all information disseminates outward. Whether it's films, books, discussions on the state of the mountain world, it all begins here."
As a treat for everyone who couldn't make the trek to Canada, Fitz put together a series of interviews with some of the presenters. He enlisted his good friend and fellow Patagonia field report author, Sarah Garlick, to conduct today's interview with Dawa Steven Sherpa, creator of the Eco Everest Expedition 2008, which, through a combination of mountaineering and scientific research, strived to achieve widespread awareness on the impact of climate change. Dawa is also the managing director of Asian Trekking and owner of the world's highest bakery at Everest base camp.

Listen to Banff 2008 Interview – Dawa Steven Sherpa
(mp3 – 7:23 – right-click to download)
Our thanks go out to Dawa Serpa, Fitz Cahall and Sarah Garlick for bringing a taste of Banff to The Cleanest Line. Be sure and check out Sarah's new book Flakes, Jugs, and Splitters: A Rock Climber's Guide to Geology, and Fitz's podcast, The Dirtbag Diaries, via iTunes or at dirtbagdiaries.com.
Stay tuned for part two from Banff tomorrow.