Surfing in Kamchatka, Russa: First Update and Photos
Foster Huntington
/
Sep 4, 2012
/
4 Min Read
/
Surfing
On August 30th, surf ambassadors Keith Malloy and Trevor Gordon, along with Chris Burkard, Cyrus Sutton, Dane Gudauskas and myself set out on an exploratory surf trip to the Kamchatka Peninsula in eastern Russia. For two weeks we'll be camping out, looking for waves and doing some fly fishing.
Above: Preparing To Surf In Russia. Video by Arctic Surf
After the second World War, the Russian Government limited all travel, including Russian citizens, to this remote area, making the Peninsula one of the most remote and undeveloped places in the world. Since opening up in 1990, limited development has affected the area, but swell forecasting cannot dictate a trip to Kamchatka – like most surf
trips these days – because of the difficult travel plans required to
visit.
Over the next week and a half, I'll be sharing photos from Kamchatka as we explore the empty coastline for waves. Oh, and did I mention that the Peninsula boasts the most active volcano chain, one-third of the Pacific salmon and the largest population of brown bears in the world?
Follow our live updates on these Patagonia channels:
Patagonia on Facebook
Patagonia on Twitter
Patagonia on Instagram
Patagonia on Tumblr
Some of the photos already posted to Patagonia's Instagram feed: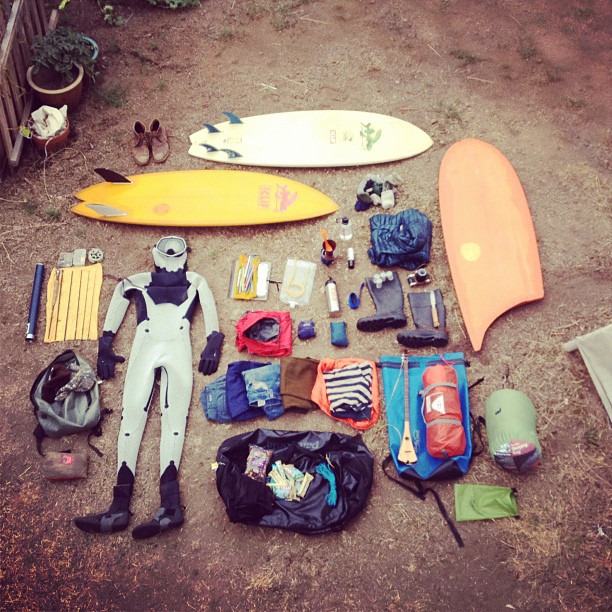 Ambassadors @tearevor and Keith Malloy are getting ready to head to Kamchatka, Russia for two weeks of surfing and exploring. Follow the trip on the #kamshaka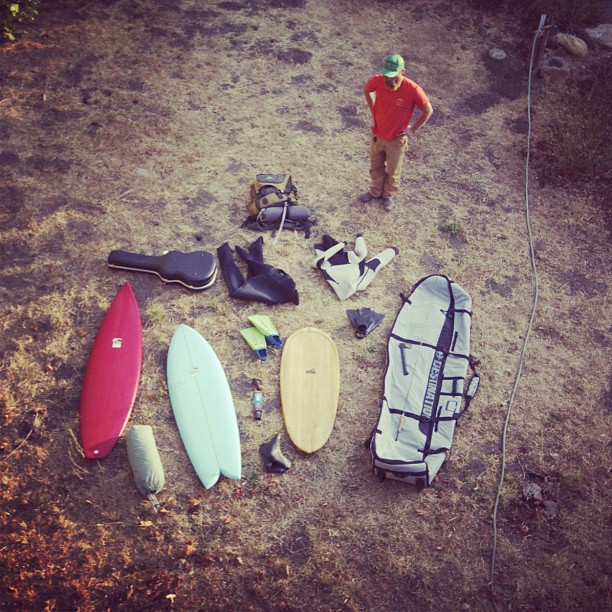 Keith Malloy is all packed for two weeks in Kamchatka, Russia. Here is what he is taking. #kamshaka @fcdsurfboards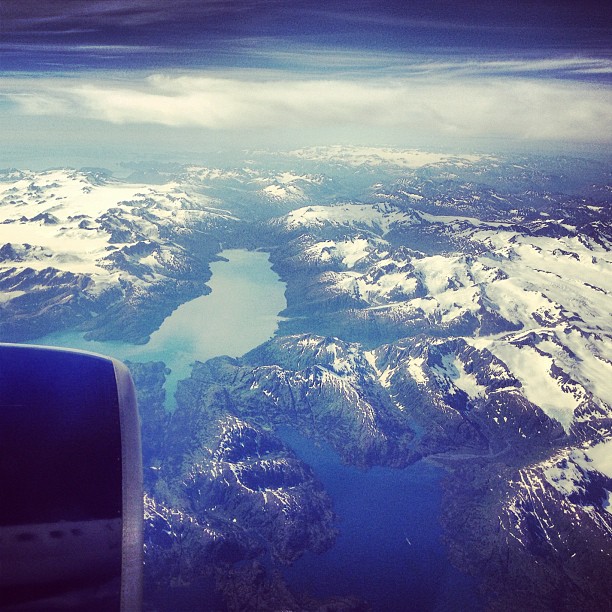 Ambassadors @tearevor and Keith Malloy are meeting with @chrisburkard and @fosterhunting tonight in Alaska on their way to Kamchatka, Russia. #kamshaka photo by @tearevor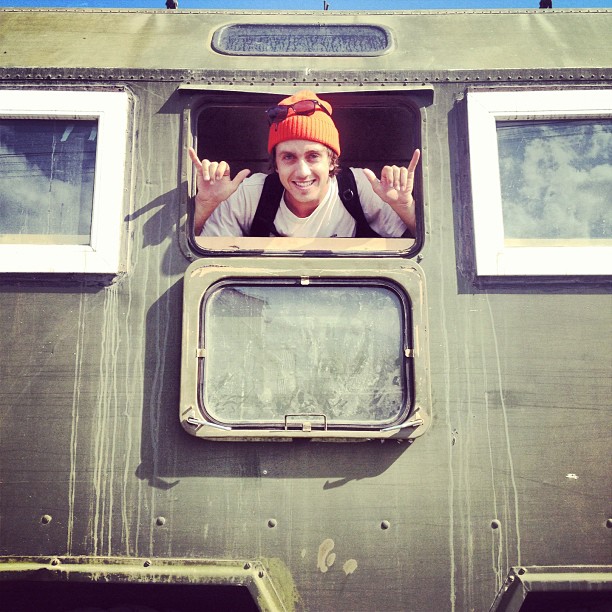 @tearevor is pumped to be in Kamchatka after 24 hours of travel. #kamshaka
 After making a brief to refuel in Siberia, The Kamchatka Crew of has landed in Petro. photo by @tearevor #kamshaka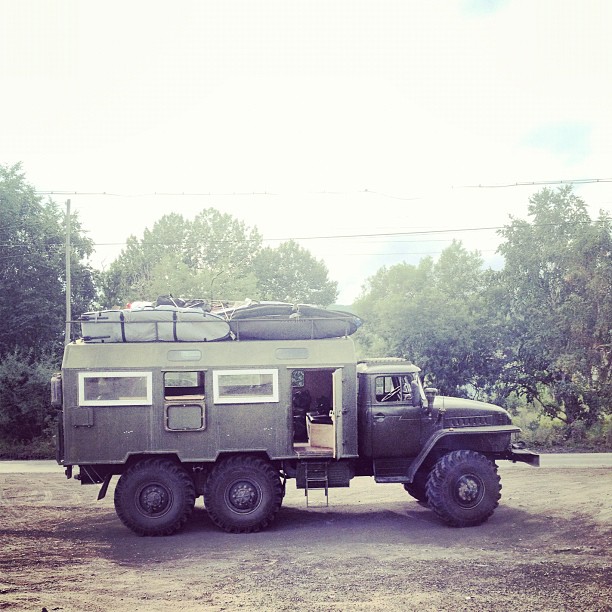 For the next two weeks, the Kamchatka crew will call this home. #kamshaka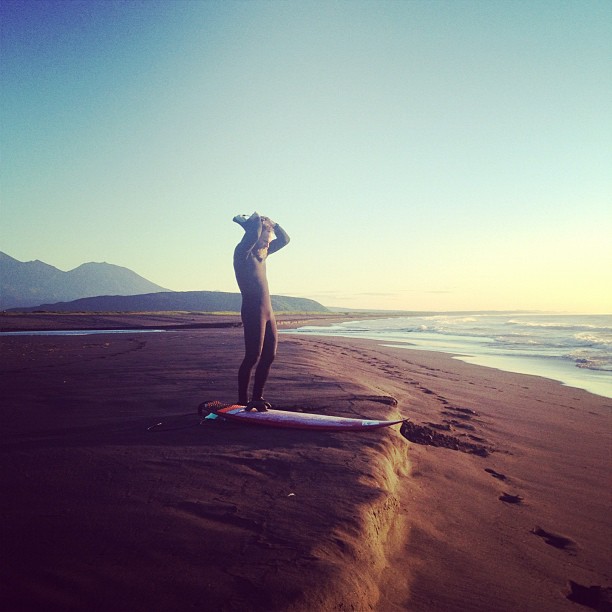 Keith Malloy suiting up for a sunrise session this morning in Kamchatka. Photo by @fosterhunting #kamshaka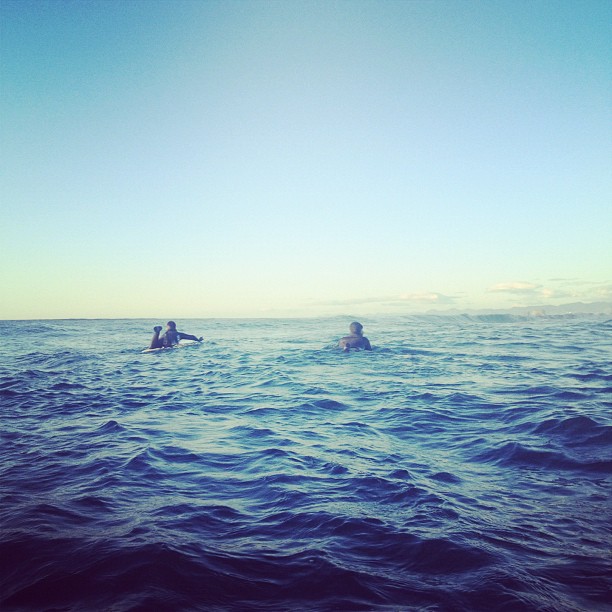 Cyrus Sutton of @korduroytv and Keith Malloy paddling into the line up. Photo by @fosterhunting #kamshaka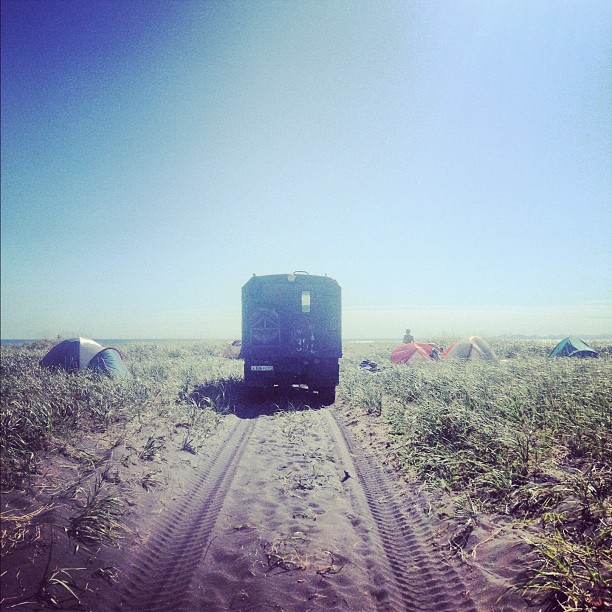 Home is where you pitch it. Photo by @fosterhunting #kamshaka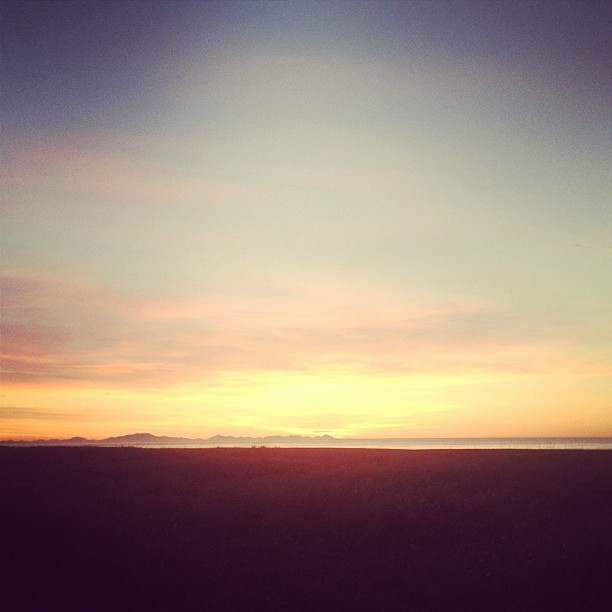 Sunrise this morning in Kamchatka. Photo by @fosterhunting #kamshaka

Keith Malloy enjoying a double board high wave. Photo by @fosterhunting #kamshaka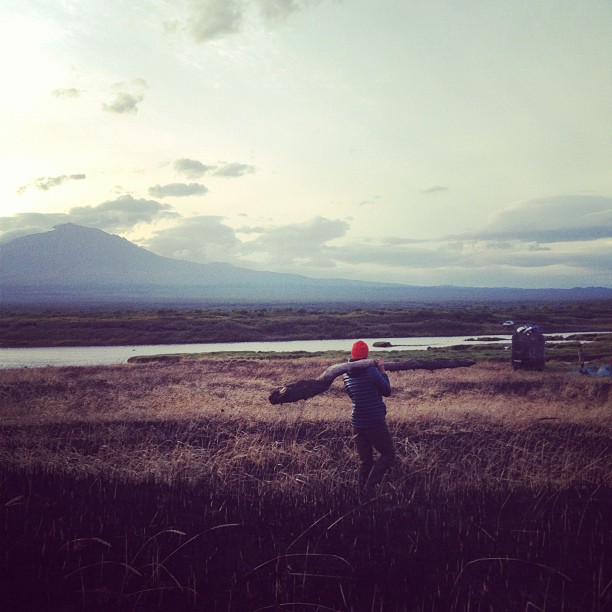 @tearevor hauling some driftwood up from the beach for a campfire. Photo by @fosterhunting #kamshaka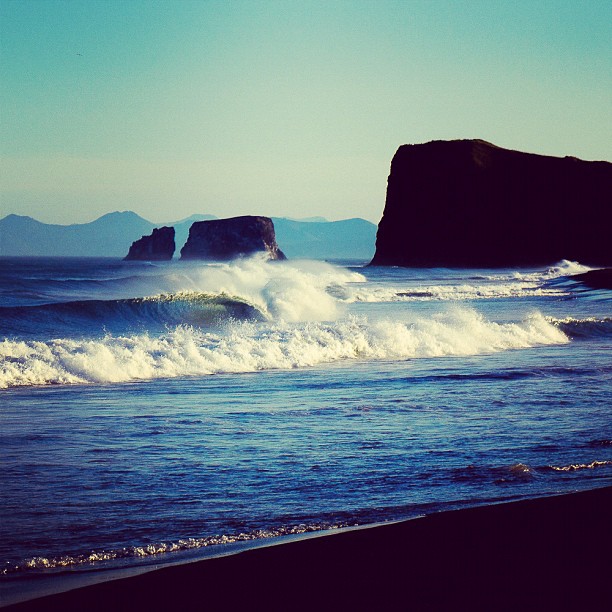 The #kamshaka crew has been lucking out with weather and waves. Photo by @chrisburkard
We've also received three sat-phone calls from Foster, Keith and Trevor:

Listen to "Kamchatka Surf Trip 1
(mp3 – right-click to download)