La Crisis Climática es un Problema de la Humanidad
Bill McKibben
/
Sep 26, 2019
/
6 Min Read
/
Activism
Hace treinta años, en este mismo mes, publiqué mi primer libro, The End of Nature, (El Fin de la Naturaleza), que fue también el primer libro para público en general sobre lo que en ese entonces llamábamos el efecto invernadero. Y mi principal preocupación era … la naturaleza.
En 1989, el calentamiento global era todavía una crisis teórica. Estábamos justo al borde de poder medirlo e incluso el gran científico de la NASA, James Hansen, que fue el primero en llamar la atención de nuestro país sobre esta crisis, enfatizó que podría pasar todavía una década antes de que "el ciudadano de la calle" comenzara a sentirla. Por lo tanto, en ese entonces hacía sentido enfocarse en lo que el que cambio climático le estaba haciendo a nuestra idea de lo que es el mundo, la forma en la que estaba transformando nuestro sentido de lo salvaje. Yo estaba viviendo en las Adirondacks, esa gran área salvaje oriental, y sabía que el significado de este increíble lugar estaba comenzando a cambiar. De repente, ningún lugar, no importa cuán remoto fuera, estaba separado del hombre, y eso era filosóficamente triste. La Ley Federal de lo Salvaje, de 1964, delimita esos lugares donde "la tierra y su comunidad de la vida no están controladas por el hombre, allí donde el hombre es un visitante que no permanece". Estaba claro que ya no habría más de esos lugares.
A medida que pasó el tiempo, sin embargo, algo más se hizo claro: que había razones más profundas y apremiantes para combatir el cambio climático.
Recuerdo un viaje ilustrativo a Bangladesh hace casi dos décadas. Vi el crecimientos de los océanos y los ríos, alimentados por el acelerado derretimiento de los glaciares del Himalaya. Pero, principalmente, vi gente muriendo en el primer gran brote de dengue en el país, una enfermedad propagada por mosquitos que expanden sus áreas de impacto en un planeta cada vez más cálido y húmedo. Como pasaba mucho tiempo en los barrios marginales, eventualmente uno me picó y estuve más enfermo de lo que nunca había estado. Pero fui más afortunado. Estaba fuerte y saludable cuando llegué, así que sobreviví. Muchos bangladesíes sí murieron, y al verlo suceder me comencé a obsesionar con el hecho de que ellos no habían hecho nada para causar el trauma que estaban experimentando. Las emisiones de carbono de Bangladesh eran insignificantes en las tablas mundiales.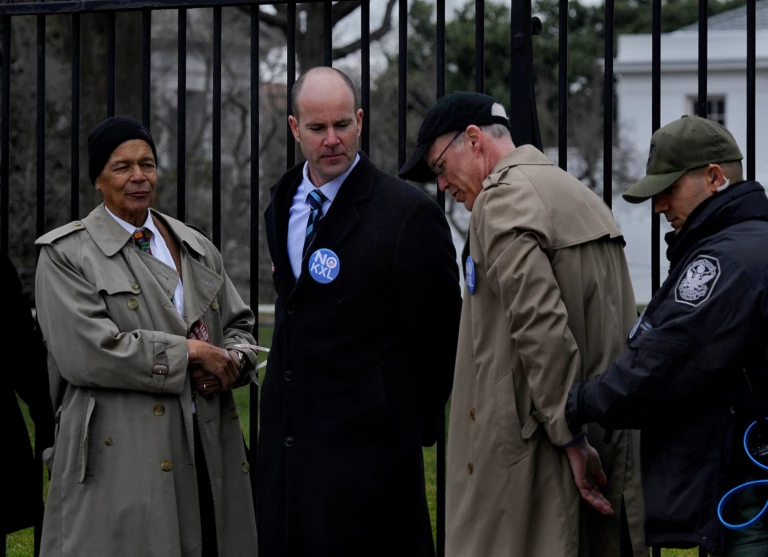 Cuando volví a casa de ese viaje, comencé una evolución de "principalmente escritor" a "principalmente activista". Empecé a organizar grupos como 350.org y empecé a caer en la cárcel. Y ha sido un enorme placer observar al movimiento ambiental, a medida que ha crecido, enfocar su atención cada vez menos en el mundo natural y cada vez más en la injusticia que está en el corazón de este extraño momento de la historia.
Parte de esa injusticia es racial y colonial: la regla de oro del cambio climático es, mientras menos hiciste para causarlo, más temprano sentirás sus efectos. Parte de esa injusticia es intergeneracional: Aquellos que emitieron más carbono hacia el aire estarán muertos antes de que sus efectos se sientan por completo. Por eso el liderazgo de este movimiento se ve como se ve: gente de las comunidades de primera línea, pueblos indígenas y jóvenes.
Gente muy joven. La gran huelga por el clima que se llevará a cabo en todo el mundo este viernes tiene su origen en los esfuerzos de estudiantes de secundaria, con más de unos cuantos de primaria. Me ha tocado conocer a muchos de ellos, no solo a Greta Thunberg, sino también a jóvenes de cada continente que están llevando las banderas de esta noble tarea. Están profundamente conscientes, de una forma realmente esperanzadora, de la conexión entre las personas del planeta. Ellos entienden lo que está en juego. Son expertos en trabajar juntos.
Y gracias al cielo por eso. Significa que serán menos propensos al lado oscuro del ambientalismo, será menos probable que sucumban a la idea de que lo que más importa son nuestros lugares particulares o de que podría ser sensato levantar muros para proteger esos lugares y mantener a los demás afuera. Se puede rastrear olas de ideas regresivas y nacionalistas como esas en algunos tipos de adoración de la naturaleza hasta la Alemania fascista. Pero no se las puede encontrar, no creo, en lo que sabemos sobre la ciencia del clima.
Porque esa ciencia deja completamente claro que todo está conectado. Tenemos un solo sistema climático. El carbono que se emite en un lugar calienta a todos los lugares. A medida que el clima se hace más cálido, los efectos se sienten en todas partes. Incluso en Houston, zona cero para la industria petrolera, que tuvo la mayor tormenta de lluvia en la historia de los Estados Unidos cuando fue azotada por el Huracán Harvey.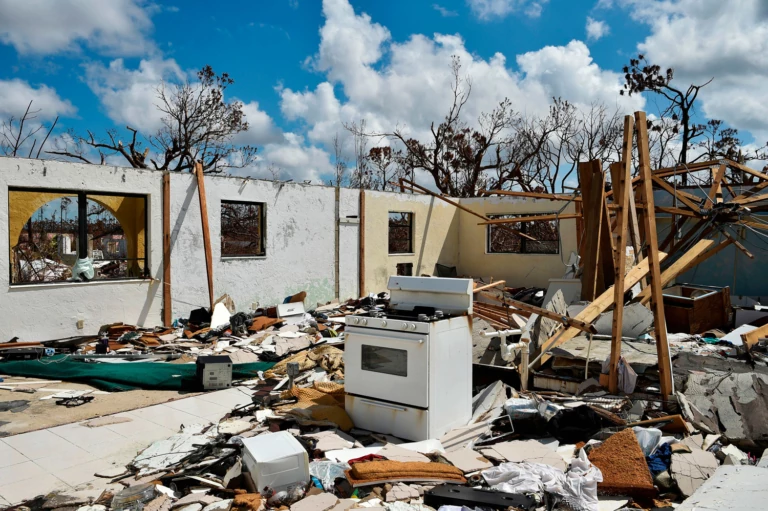 La gente más pobre de Houston sufrió más, por supuesto. Eso es lo que habitualmente sucede. Y por eso es tan importante que el movimiento climático se enfoque, sobre todo, en la solidaridad. Eso es lo que ofrece el New Deal Verde: una oportunidad de involucrarnos todos en esta lucha por nuestro futuro en común. Eso es lo que son las huelgas climáticas: un recordatorio de que jóvenes y viejos en cada continente hoy son llamados a una batalla intrínsecamente global. Y es por eso que, incrementalmente, la batalla por el clima se está fusionando con los esfuerzos por políticas humanitarias de inmigración: Cuando la gente tiene que dejar sus granjas en Guatemala debido a una sequía interminable que ellos no causaron, la respuesta no puede ser rejas y muros. Por eso me vi en la cárcel el mes pasado ahí mismo en las Adirondacks, donde alguna vez estuve principalmente preocupado por la naturaleza. Esta vez estábamos protestando contra la injusticia de las políticas de inmigración de nuestro país: Mientras el cambio climático pone a las personas del mundo en movimiento, todo lo que tenemos para ofrecer son muros y rejas. Eso no está bien. La política climática es política migratoria y es una política para la pobreza. El clima no es un problema, es un lente, una forma de entender la economía, la política y las relaciones exteriores. Si el crecimiento fue la forma en que comprendimos el siglo XX, la supervivencia es como definiremos al XXI.
La naturaleza aún importa, por supuesto. La impactante injusticia del cambio climático atraviesa también a la creación, ya que la imprudencia de una pequeña fracción de una especie comienza a gatillar un evento de extinción masiva que hará desaparecer una gran parte del ADN del planeta. Está bien sentirse tanto enojado como triste por este motivo. El oso polar puede no ser el mejor símbolo para el cambio climático (un dudoso honor reservado, tal vez, a los habitantes de una isla del Pacífico de poca altura), pero eso no significa que el los osos polares no importen. Todo y todos importan. Solo aferrándonos unos a otros tendremos la oportunidad de superar este, el más peligroso de los siglos.
Responde con acción
Dile al gobierno que sus acciones no pueden ignorar el cambio climático
Actúa ahora