The Omnibus Public Lands Management Act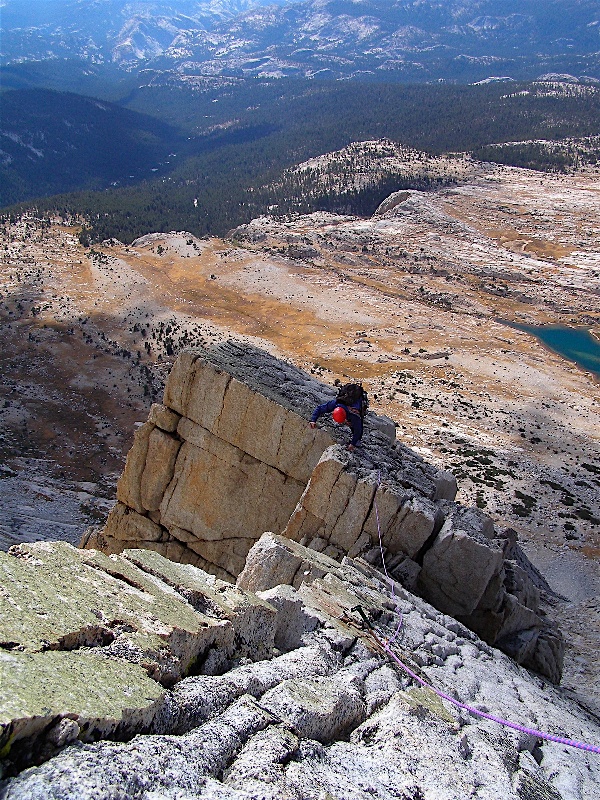 Lovers of wilderness take note: some long-fought land legislation has just been kicked into high gear. Senate Bill 22, aka. the Omnibus Public Lands Management Act, has been taking shape over the past few years. While stymied repeatedly by vigorous filibuster, a recent re-shuffling of the Congressional deck seems to have cleared the legislative log jam. Upon returning from their holiday break, the new Congress found the Omnibus Lands Bill near the top of their to-do list.
Passage of this act holds a significance that's hard to convey, some are calling it the most significant piece of wilderness legislation since the passage of the 1964 Wilderness Act. In writing about this issue, Montana-based NewWest.net has gathered the below list, which helps convey some sense of the enormity of the act's scope. The Omnibus Public Lands Management Act includes:
– The Eastern Sierra and Northern San Gabriel Wild Heritage Act, California: permanently protects 450,000 acres of wild mountain tops, open spaces and alpine meadows, 40,000 acres of wild lands in northern Los Angeles County, and designates 73 miles of rivers as Wild and Scenic.
– California Desert and Mountain Heritage Act: protects 190,000 acres in Riverside County as wilderness, add 31 miles of four rivers to the Wild and Scenic River System and expand by 5,000 acres the Santa Rosa and San Jacinto Mountains National Monument.
– The Sequoia and Kings Canyon National Parks Wilderness Act, California: permanently protects almost 85,000 acres in the Sequoia-Kings Canyon National Park, including Redwood Mountain Grove, the largest stand of Giant Sequoia within the park, California's largest cave, and the Old Hockett Trail.
– Rocky Mountain National Park Wilderness and Indian Peaks Wilderness Expansion Act, Colorado: protects nearly 250,000 acres (94 percent) of Colorado's Rocky Mountain National Park as wilderness.
[Classic alpine terrain in the high country between Yosemite National Park and Hoover Wilderness, one of California's wilderness areas that will be expanded through the Eastern Sierra and Northern San Gabriel Wild Heritage Act. Photo: localcrew]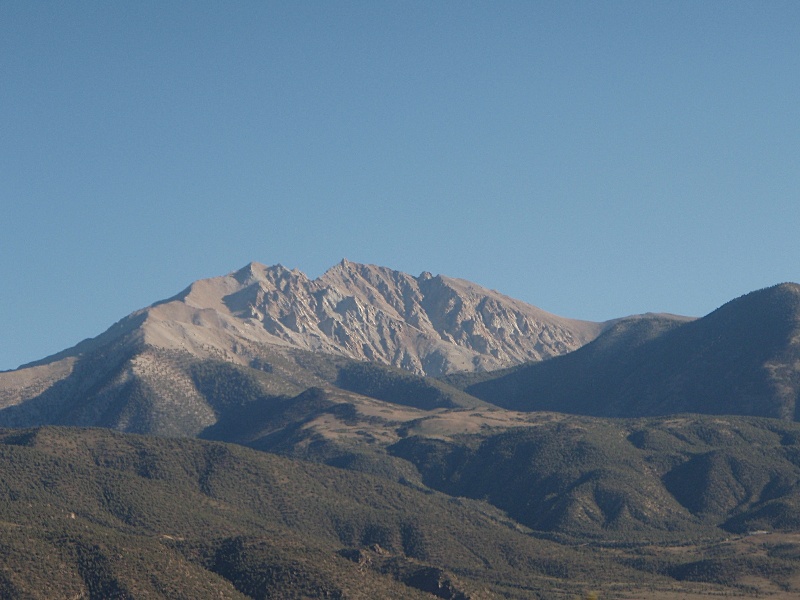 – Oregon Badlands Wilderness Act, Oregon: includes nearly 31,000 acres of wilderness in the Badlands just east of Bend.
– The Washington County Growth & Conservation Act, Utah: protects nearly 256,000 acres of wilderness in the county, including Canaan Mountain, Red Mountain, Doc's Pass, and Cougar Canyon; establishes the Red Cliffs and Beaver Dam Wash National Conservation Areas; and protects more than 160 miles of the Virgin River in and around Zion National Park.
– Virginia Ridge and Valley Wilderness and National Scenic Area Act, Virginia: protect 55,000 acres in the Jefferson National Forest as wilderness, wilderness study or national scenic areas (43,000 acres will be wilderness), including parts of the Appalachian Trail.
– The Wild Monongahela Act, West Virginia: designates 37,000 acres of wilderness in the Monongahela National Forest, expanding three existing wilderness areas, Cranberry, Dolly Sods and Otter Creek and creates three new wilderness areas.
– The Wyoming Range Legacy Act: withdraws 1.2 million acres in the mountains of western Wyoming from future oil and gas leasing, forever.
A more complete list of affected areas (and pictures) has been made available by the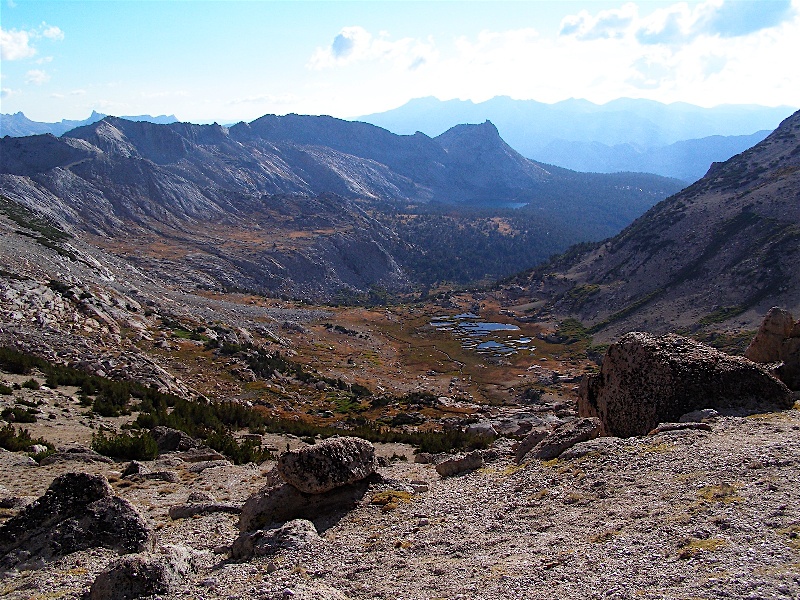 If you are from one of the following states, please consider giving your senator a call:
Maine
Susan Collins (202) 224-2523
Olympia Snowe (202) 224-5344
Minnesota
Amy Klobuchar (202) 224-3244
Tennessee
Lamar Alexander (202) 224-4944
Bob Corker (202) 224-3344
Missouri
Kit Bond (202) 224 5721
Claire McKaskill (202) 224-6154
Indiana
Evan Bayh (202) 224-5623
Richard Lugar (202) 224-4814
Delaware
Joe Biden (202) 224-5042
Nevada
John Ensign (202) 224-6244
Pennsylvania
Robert Casey (202) 224-6324
Arlen Specter (202) 224-4254
Arizona
Jon Kyl (202) 224-4521
John McCain (202) 224-2235
Ohio
Sherrod Brown (202) 224-2315
George Voinovich (202) 224-3353
New Hampshire
Judd Gregg (202) 224-3324
Jeanne Shaheen (202) 224-2841
[Second from top: looking into the heart of Sequoia/King's Canyon Nat'l Park; Middle: Boundary and Montgomery Peaks at the northern tip of California's White Mountains; Bottom: Looking into Yosemite from the south-eastern edge of Hoover Wilderness, CA. Portions of each of these ranges will be protected by the Omnibus Lands Protection Act of 2008. Photos: localcrew]