Quinn Brett on Her Life-Changing Accident and Her Passion for Wilderness
A climber describes her passion for the wildness of the world.
My brother's cheeks smooshed against the blue velour seat and his mouth hung slightly ajar. His gangly legs stretched from door to door, covering the back bench of our family Buick. On the floor, parallel, I fidgeted over the hump dividing passenger and driver sides, trying to tuck into my little sleeping nook behind the driver. Dad had packed our car to a wobble and steered the Brett clan westward from our small suburban home near Minneapolis to the Badlands of South Dakota, a prairie landscape spattered with spires and buttes, once home to crocodiles, rhinoceros and saber- toothed cats. It was unlike anything my 4-year-old self had ever seen.
For the next 12 years, every summer my parents used their two weeks' vacation to take us farther and farther west. We explored national parks, monuments and historic sites. We scrambled over Rocky Mountain boulders and held competitions to see who could stand the longest in frigid alpine lakes. As the sun settled behind expansive skylines, we talked about the wild animals we had seen and gazed at the stars. Our tent ballooned with laughter during take-turn ghost stories, while the cool air soothed my tired body. One summer when I was a teenager, we traveled to Yosemite. My eyes bulged at the ginormous granite cliffs. Craning my neck to gaze up at El Capitan, I told myself, "I am going to climb that one day."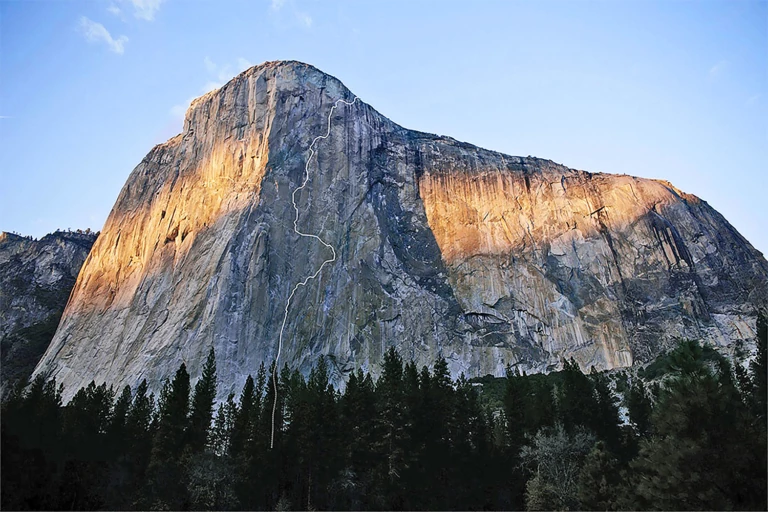 In 1864, President Abraham Lincoln first protected the place we now call Yosemite National Park, which had come under increasing threat of commercial exploitation from miners and settlers. Lincoln's deed acted as an antecedent to the national park system and a milestone for public land preservation. I was unaware of the history, but to me El Capitan's sheer impossibility represented infinite opportunity, not only in climbing but also in all of life. Even at age 4, I'd sprint up hills as fast as I could, practice piano pieces to perfection, beat my P.R. on my bicycle route around the neighborhood. But El Cap blew open my imagination.
Ten years after that first family trip to Yosemite, with my legs dangling in the icy Merced River, I excitedly called my dad to tell him of my successful El Capitan climb, the first of more than a dozen to follow. Those childhood road trips had metamorphosed into a passion for climbing. I fell in love with my backyard cliffs of Colorado, the towering granite of Yosemite, the magical red rock desert of Indian Creek, and the unfathomable gorges and walls of Zion.

My climbing adventures took me to Greenland, India and Patagonia. I celebrated summits, scenery and even glum days with a handstand—a simple inversion for focus, health and joy. To feel so liberated and not share its advantages felt useless, so I also hosted climbing/yoga retreats, volunteered for Paradox Sports (a climbing organization for people with physical disabilities) and tried to become a louder advocate for public lands. In spring 2017, I joined 12 other climbers in Washington, D.C., to meet with members of Congress. I spoke to them individually. I tried to crack their cover and see the true person beneath. I offered to take them hiking or even climbing. I followed up with emails, letting them know that the offer still stood. I believed if I could just share a little time with them in the outdoors, they would understand. They'd be moved to protect wild places. I spoke and acted as an avid user as well as a public servant: I worked as a climbing ranger for the National Park Service, interacting with thousands of visitors each year and providing technical search, rescue and medical assistance. At least, I did.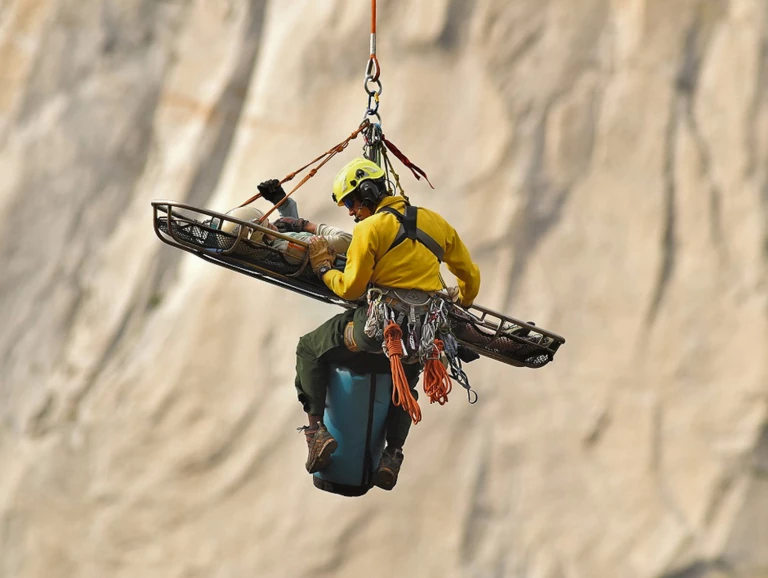 On October 11, 2017, while climbing the Boot Flake on The Nose on El Capitan, in a moment of inattention, I fell 120 feet and struck a ledge. I don't remember the fall. I do remember the morning before my accident, though. I'd driven to Yosemite low on psych, exhausted at the end of the climbing ranger season. My relationship was on the rocks, and I had come to even question my love for climbing. I wanted to be a homebody, train for some upcoming trail running endeavors. But I felt obligated. I'd made plans, I had campground reservations, and Josie McKee, my climbing partner, and I felt like we should climb because we said we would. We'd planned for a speed lap on The Nose—it should have taken us less than six hours.
I wish I would have listened to myself.
When we left the ground, it didn't feel right. I was climbing well and the pitches flew by, and still—I wasn't there, wasn't present. I'm usually extremely diligent with placing gear, but eager to finish my block, I ran it out to the top of the Boot Flake because I was lazy or dumb or just fucking stupid. My last memory was of a hand jam and the terrain steepening slightly.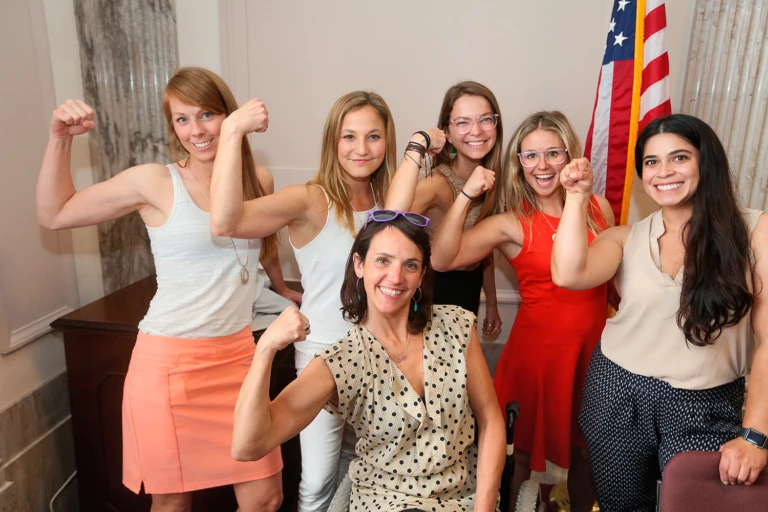 I awoke in a hospital bed, paralyzed from the waist down. Josie and fellow climbing rangers had saved my life. My hips, feet and butt tingle with nerve pain, as if I have not moved for years. Some of the best neurosurgeons in the country have said it was among the worst spinal injuries they've seen. They say I will never walk again.
Why didn't I stay in Estes? Why didn't I listen to myself and just slow down? Take two minutes and put in some gear? Two minutes slower and I would still be walking, laughing, confident, not dwelling on my now disintegrated relationship, not dwelling on my freedom in the mountains being taken away by my selfish, stubborn drive to prove something. To prove everything. Glutton.
I am scared. I fear not walking again, the doctors being right, never again having the joy of standing, strolling, wandering, of feeling sand beneath my toes, warm water on my legs and the sensation of a hand touching my thigh. I fear not finding love. I fear not forgiving myself.
The slightest memories reduce me to tears. When I went home to my parents, I bawled the minute we turned toward their house. Every time I see a person who knew me as I used to be, I break down. I sit in bed and push, I will the signals from my brain to force their way through my spinal cord and into my legs, and stare in agony as my legs sit, dumbly. The doctors tell me to stop, that it only wastes energy and courts frustration, but I don't listen.
My accident rerouted my life, but I'm still alive. I can still act. The therapists have a machine that supports my legs so I can stand, and although I can't feel my legs, standing tall feels good in ways that I cannot describe. When my friends help wheel me onto gravel and gentle dirt trails, my heart sings. I still love wild places so much. So I will go again to D.C., to press the issue of protecting our public lands. I'll go as many times as I can, as many times as it takes. I wish I could still take one of our lawmakers climbing, but if any of them are willing to join me for a simple outing on a beautiful trail somewhere, my offer still stands.