Lines in the Sand: A Long-Distance Southwest Bike Trip
Tim Rogers
/
Sep 14, 2015
/
5 Min Read
/
Community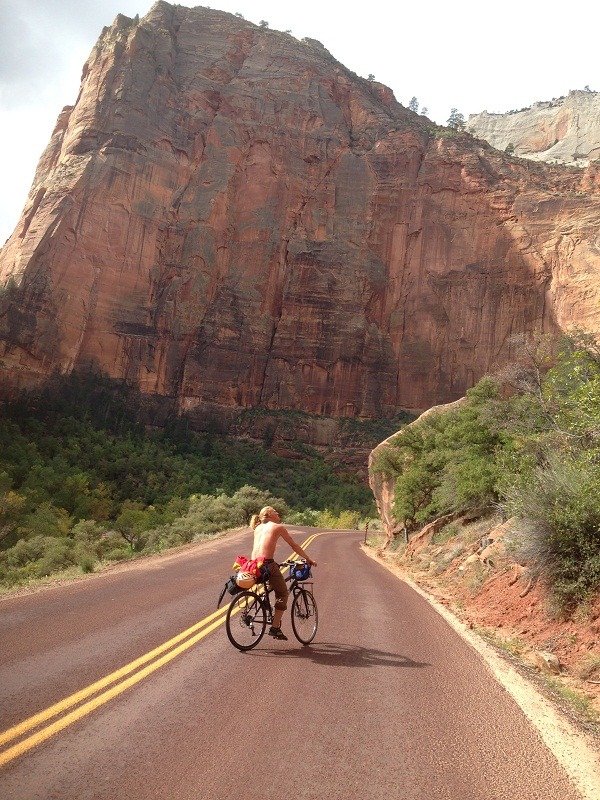 It's right in front of me now, directly in my face. For weeks it had been little more than a vague concept we kept alive solely by reassurance and persistence, every day moving forward, every day pedaling closer to our fate, waiting to discover if it looked anything like we told ourselves it would. Now we're here, at the end of the line.
Amos, Liz and I hopped on our bikes in Washington State with our sights set on Zion National Park, and eventually Salt Lake City. Until now, the line had been a shimmering ribbon of road that stretched to the horizon—a line we couldn't see the end of as it climbed through mountains, followed the winding path of an oxbowed river, and cut like a laser through the desert. We followed it diligently. Every day was a pilgrimage, every mile earned and etched into our bodies. The land we traveled though burned into our minds.
Then one day we arrived, and it felt as if we hadn't been preparing at all. The shock overwhelmed us with gratitude and awe. Regardless of where you've been before, arriving by a new means provides a perspective that is likely to override any preconceptions. When you arrive by pilgrimage, by your own power, after traveling for hundreds or thousands of miles, the journey has the power to obliterate your ego by making it indecipherable from your experience.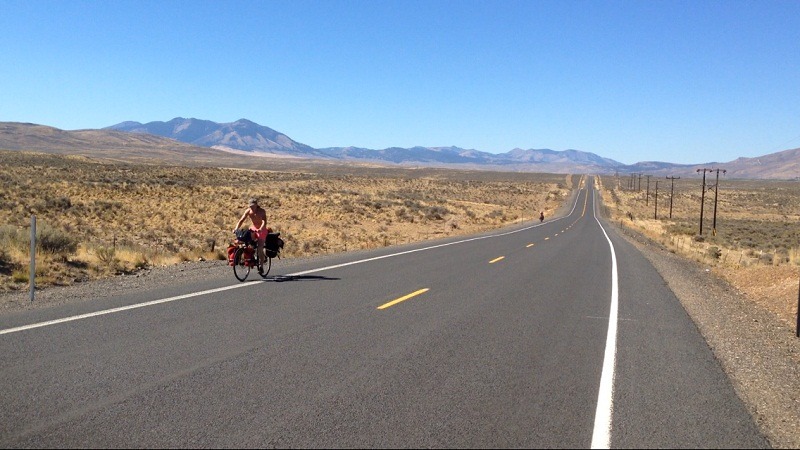 Desert riding along Highway 26, eastern Oregon.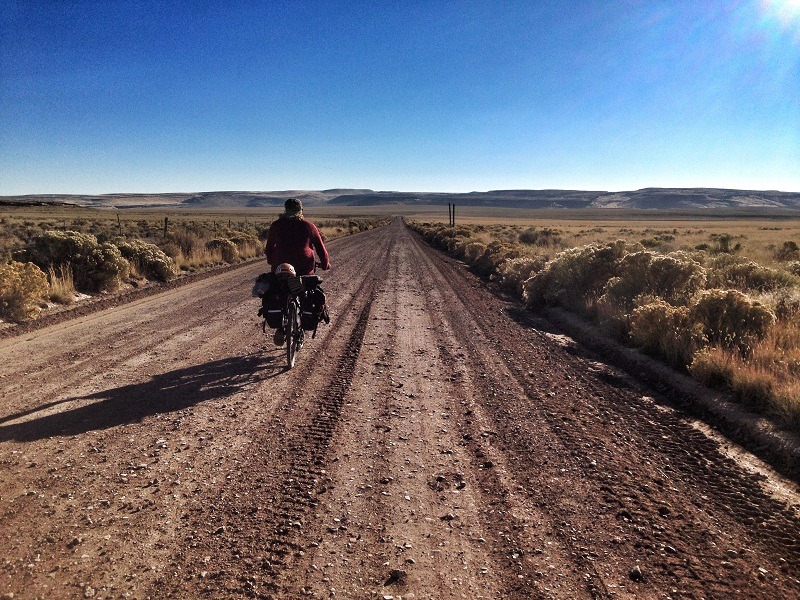 Starting the day with a serving of dirt. Somewhere near the Idaho/Nevada border.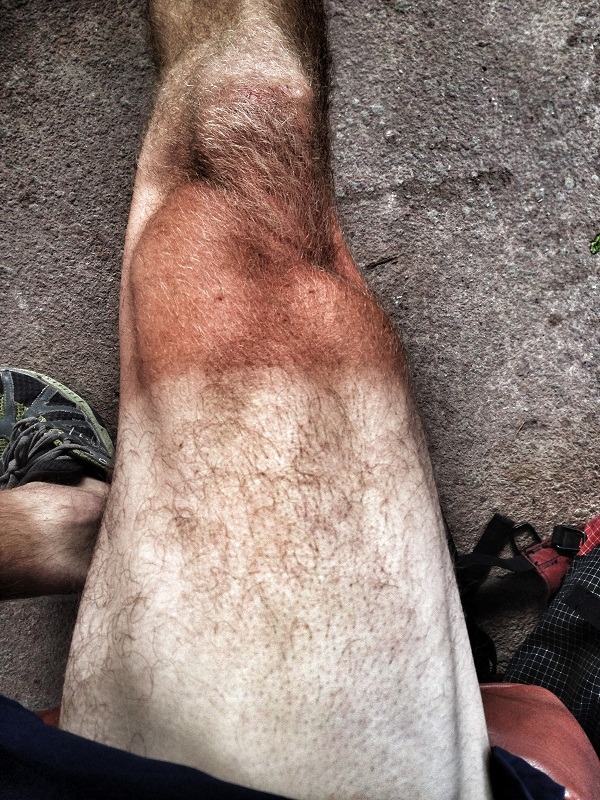 Boundaries. Nevada left it's mark in more ways than one, on our bodies and minds.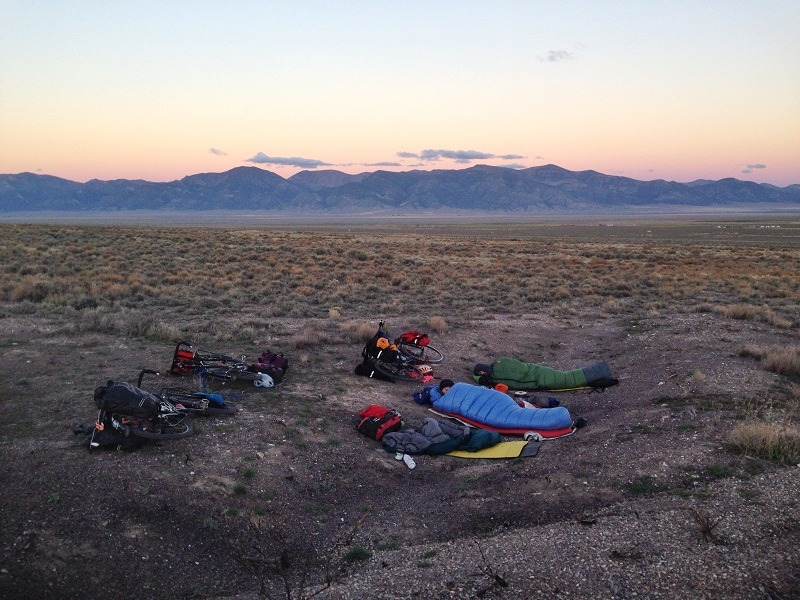 Waking up in a ditch has its perks. Great Basin, Nevada.
When we arrived in Zion, I thought the line had ended. That shimmering ribbon disappeared like a mirage into the haze of the desert and the towering sandstone walls of our dreams appeared before us. But I was wrong, the line hadn't disappeared, it simply transformed. Sometime in the nexus between approaching and arriving, between dreaming and becoming, the line had imploded and been replaced with infinite offspring. Instead of stretching to the horizon, they now reach for the sky.
Trading our bikes for racks and climbing shoes, we follow each crack and fissure that calls to us, placing our hands into the void and somehow finding a hold. Below me the road faded into memory, a thousand miles of bliss born from where I began, from inside myself. Again the line was in front of me, but now it was right in my face. It narrowed, turned 90 degrees and shot upwards. Slowly, I climbed.
Where once we traveled together, side by side on our bikes, we now move individually, discovering each hold for ourselves while still relying on one another for security and mutual aid. We take turns on lead, tracing the rope along new lines. Atop the wall we stand together in a stupor, overlooking a desert of dreams and opportunity, while cautiously regarding our ideal of success.
We each came here in our own way. Led by one another, following at times, only to discover what it really means to be free and independent. Everyone has a line that they follow, and another that they draw. My friends and I saw the line that is driven by automobiles, the one that leads to a place of haste and environmental degradation. We wished to step out of that line and trace a new one—one that has been drawn before yet needs to be followed again now more than ever.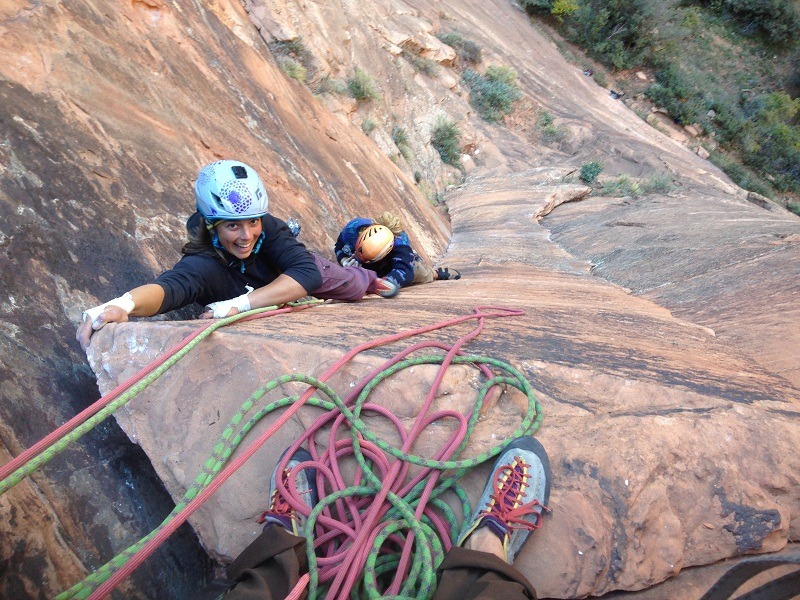 The fun begins on the opening pitches of Monkeyfinger, Zion Canyon.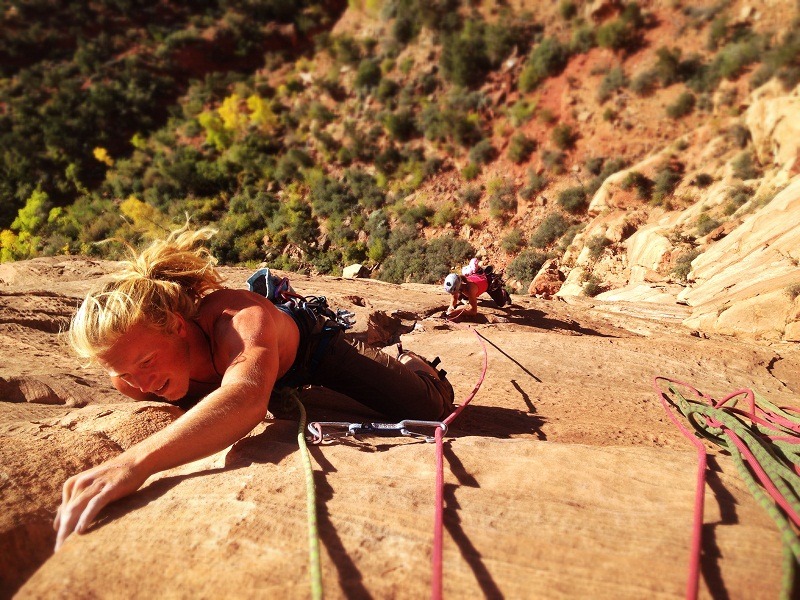 Climbing together, Amos and Liz top out the final pitch of Smashmouth.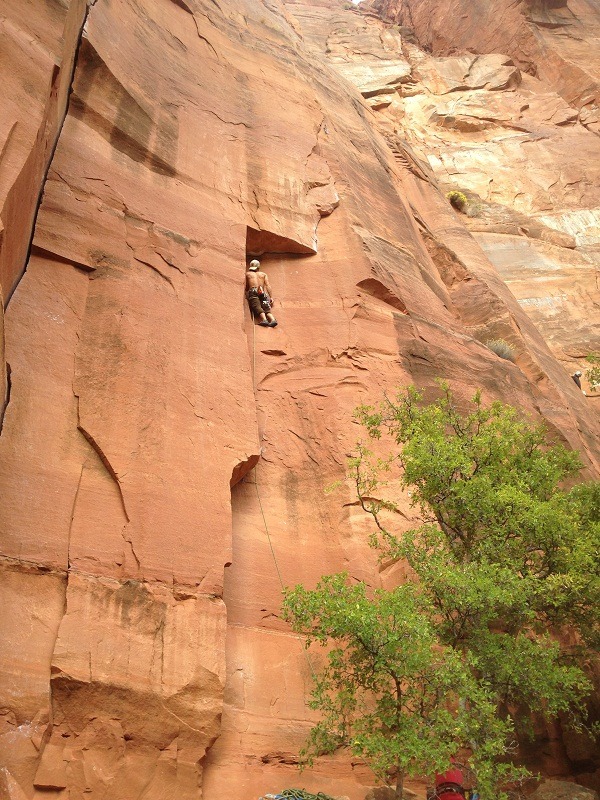 Contemplation on Scarlet Begonias, a Conrad Anker route on the Cerberus Gendarme.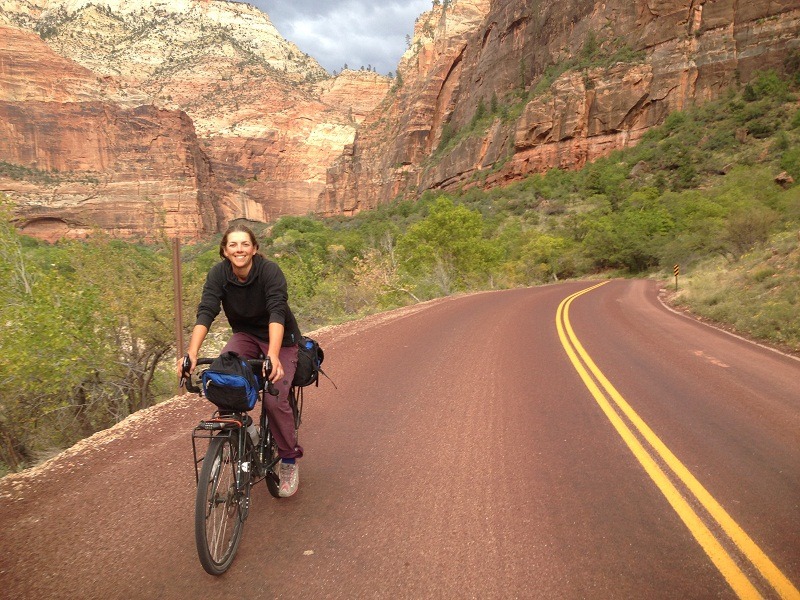 Happiness is not having to share the road with vehicles that don't actually share the road.

 At the top of our last climb, we found that the myriad of lines had converged once again. We returned to the road that had brought us here and we followed it home, or more accurately, to where we were going. Once there our paths diverged and we were each left to consider why we drew this line, which side we stood on and where it could take us.
I cannot speak for my friends, but I can say that for myself, I continue to struggle with exactly where to draw the line on which I stand—the one against the use of fossil fuel for my personal transportation and recreation. Just as I view the use of fossil fuel for transportation as callous, dangerous and outdated, so too when others see me riding my bike, they see naivety, impracticality and idealism. I cannot argue with this other than to say that we are each free to draw our own lines, and that by doing otherwise, we risk compromising our own experience, our own happiness and, worst of all, we risk prohibiting others from discovering their own path. I do not have all the answers. What I do have is the reassurance and the happiness I find when I share the joy of riding my bike and moving slowly through the world with others.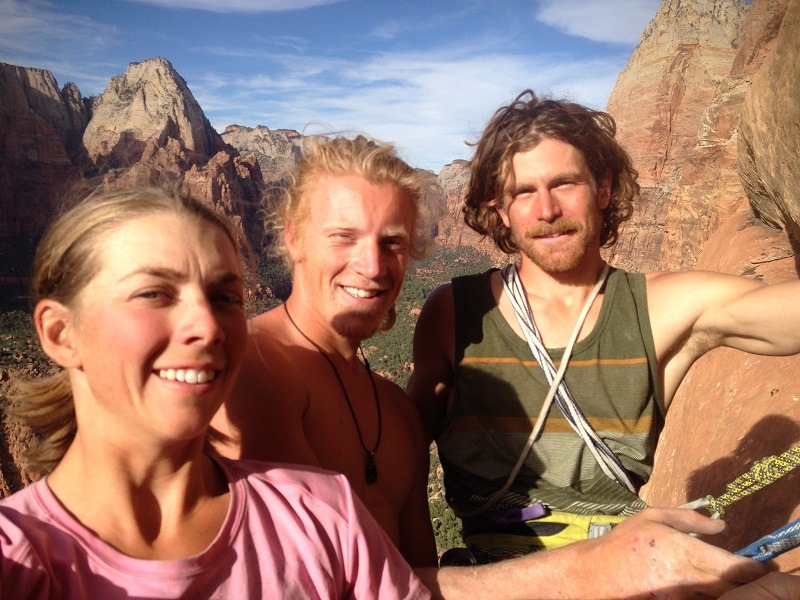 Team. I love you guys.
May we each draw a line that enriches the lives of others. May our lines be drawn together towards a common goal of health and happiness. May our lines be deep and bold, but delicate enough to be blown away by the wind so the next generation is free to draw their own.