Lynn Hill's Tips: Traversing Techniques
Lynn Hill
/
Mar 7, 2008
/
3 Min Read
/
Climbing
The weather was so beautiful the other day that I decided to visit one of my favorite local traverses up on Flagstaff (Boulder, CO) called the Monkey Traverse. On this long, overhanging band of rock, I choreographed my own variation that I call Lynnie's Low Down since it eliminates all the good holds on the upper traverse. Though some people might call this contrivance a "butt dragger" it has always been a good fitness barometer and a great way to toughen my skin!
I asked my friend to take some pictures of a few traversing and resting techniques. Since this traverse is so long with no decent rests before the final crux moves, I try to find the most efficient way to rest whenever possible.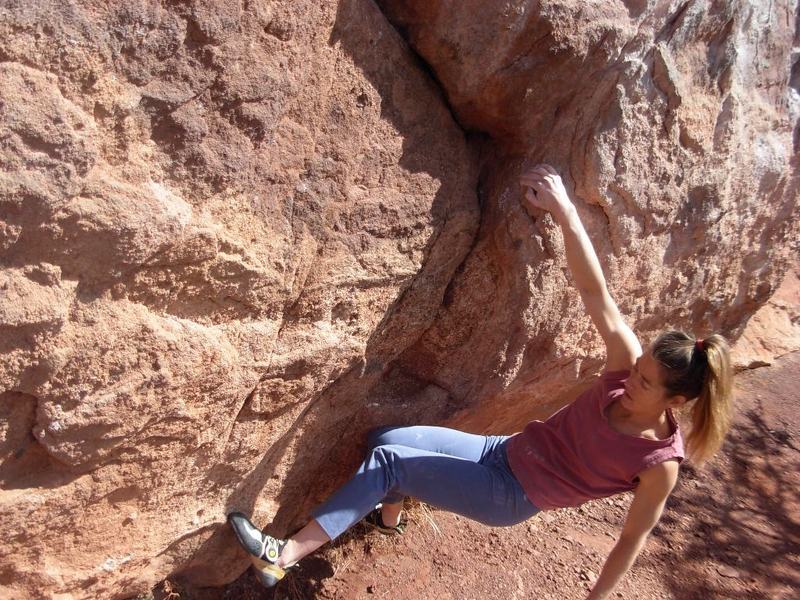 The knee knocker rest is a simple example of a technique that I call bracing. There are many ways to gain leverage and stability by pressing or bracing one body part against another. In this case, I was able to find opposing foot holds in just the right location to help stabilize my lower body and get a more efficient rest.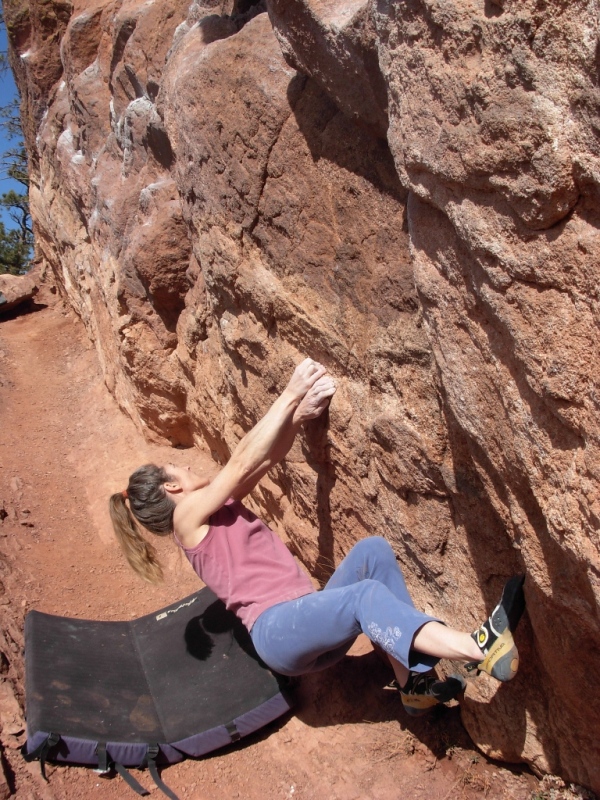 Often times traversing across a face requires taking ballet like steps. If the distance between holds is relatively far, as it is in this case, turning sideways and back stepping allows for maximum reaching distance.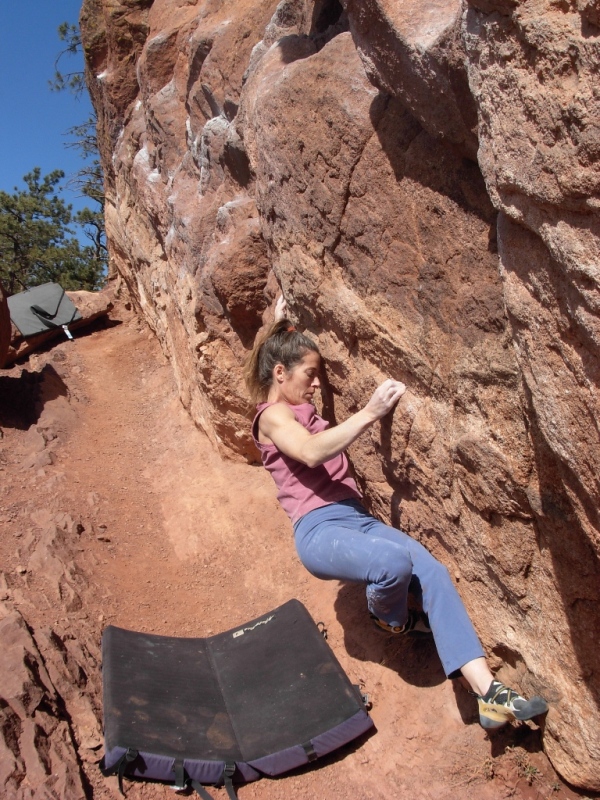 Once I reach what I call the target hold (my left hand hold), I step through with my right foot in just the right location to set-up for the next move.
Hopefully I will be able to post more images of my work-in-progress over the next several months. I am currently in the process of putting together a climbing technique video, which I hope will help illustrate the physics of climbing in all its different dimensions. Using arrows and graphics, I will indicate proper body alignment throughout each movement on everything from slabs, to vertical faces, to the three-dimensional realm of overhanging faces. In any case, it should be fun to climb in a variety of beautiful places this year to get video footage for this project.
All photos courtesy of Lynn Hill
Lynn's Tips & Training Series
How I Train Pt. 1 – Mental Endurance
How I Train Pt. 2 – Physical Elements of Endurance
Breathing and Energy Flow
Muscular Balance
Setting Realistic Goals
Motivation
Traversing Techniques
It Takes a Village to Raise a Child